Ties have always been a source of discontent for men. They can be a bit odd, a little useless, and a little like a colorful noose, and they may feel constricting and heated.
Is it OK to wear a suit without a tie if you dislike ties? Is it possible to do so while being fashionable and adequately dressed?
We'll give you the answers to these questions today.
Should You Wear a Suit Without a Tie?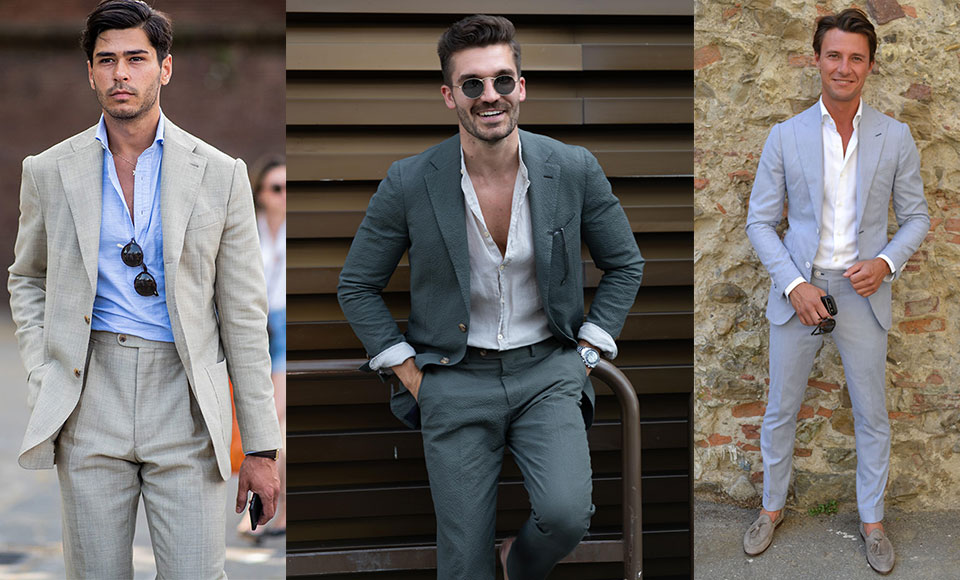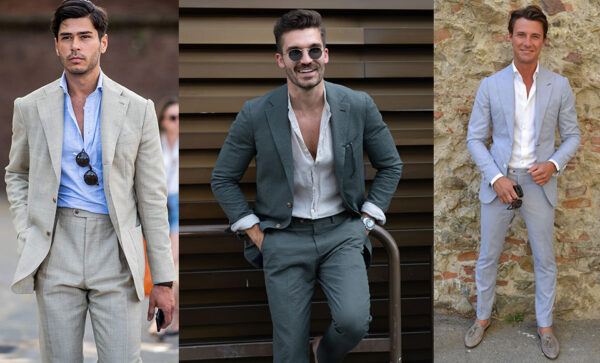 The majority of the time, the answer to this question is no.
A whole conventional suit ensemble — pants, jacket, shirt, and tie — comprises interconnected elements that are meant to be worn together rather than separate pieces. A suit jacket should never be worn with anything other than the pants that came with it. Without a jacket, a dress shirt and tie don't look right. A tie, on the other hand, completes the look of the whole suit. The lapels of your suit, together with the collars of your dress shirt, serve as frames for the neckwear that runs down the middle of your chest, which is created with the tie in mind.
A tie completes the tailored appearance by adding a little polish and authority to your ensemble. Not to mention that it just provides a splash of color and visual interest to an otherwise monochromatic outfit.
All professional and more formal occasions and venues require the wearing of a tie with a suit. Showing up to a place where everyone else is wearing a tie without one will make you look dopey, implying that you're either lazy (the kind of guy who prefers his comfort over showing respect for the occasion), superficially rebellious ("OK, I consent to wear a suit, but I draw the line at putting on a tie!"), or sartorially clueless.
Even for more business-casual situations, if the event is informal enough to forego the tie with your suit, you'll usually be better suited wearing a sport coat without a tie since the two styles compliment each other better.
Wearing a suit without a tie isn't necessarily a negative appearance. When you don't want to project traditional authority or even appear completely "complete," eliminating the tie is a smart and elegant approach to tone down a suit. It's a feasible alternative for specific occasions and events, such as a casual outdoor summer wedding (hot weather makes the tieless suit a more acceptable choice in general), a cocktail party, or an art gallery opening. It can also be used in situations when you would typically wear a suit but have been summoned to an emergency meeting or dispatched to the field to work on a project that isn't standard. Outside of more formal campaign events, politicians appear to be eschewing ties to present a more open and approachable image to voters and constituents.
You only need to follow a few instructions to achieve the look yourself.
How to Wear a Suit Without a Tie
The main problem with not wearing a tie when wearing a suit is that it can be misinterpreted as an unintentional omission — you forgot your tie or didn't understand the dress code — or as a purely comfort-driven decision — you've had too much to drink. You are flushed, so you need to tear off your tie to get down on the dance floor.
Naturally, the solution to this problem is to make being tieless appear less like a careless error and more like a conscious fashion choice. You're well-dressed, and you're foregoing the tie on purpose.
Nail The Fit
Fit is always important, but it's much more so in the absence of a tie when your ensemble is more likely to veer off into sloppiness.
Wear a non-business suit that is more casual/stylish. When you wear a more formal, structured, conservative, dark-colored business suit without a tie, it gives off the impression that you were eager to start something but didn't want to finish it; it gives off that "incomplete" vibe that ruins the tieless appearance.
Instead, only wear a tie when you're wearing a more casual/stylish suit that's appropriate for more informal social situations. Consider lighter colors and materials, as well as less rigid notch lapels.
Wear A Less Formal Shirt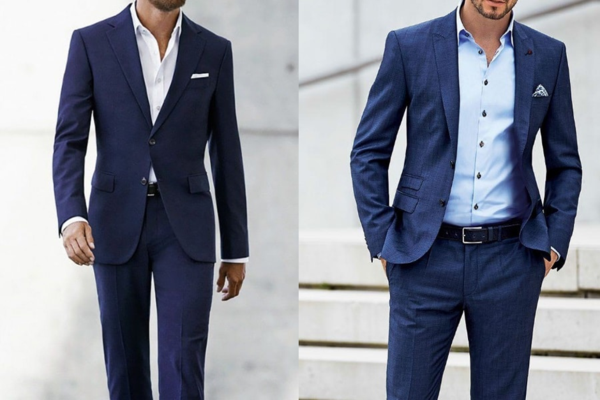 This is the same concept as before. Your shirt choice becomes even more important in the absence of a tie, and a more casual shirt implies that this was a deliberate decision. Choose a traditional Oxford or chambray, denim, or patterned button-down shirt.
Mind The Collar
Your dress shirt's collar serves as a vital and attractive framing for your face. However, the collar of your dress shirt can flatten and flop around underneath the structure of your jacket if you don't tie it, making it seem odd and sloppy. As a result, avoid wearing a shirt with a collar that spreads out excessively and lies horizontally. Instead, the collar should stand up straight and maintain a good vertical position. To do this, make sure your shirt is ironed (and starched if necessary), and collar stays are used. A button-down shirt is an excellent choice since the collar will keep its form better.
Undo Two Buttons
Your shirt should not be buttoned up if you're wearing a tieless suit. To show the appropriate amount of casual nonchalance, you'll want to unbutton at least one, if not two, of your shirt buttons. If you wear an undershirt, make sure it's not visible; if you do, go for a v-neck rather than a crewneck. You've entered gigolo zone if you undo more than two buttons.
Other Items Might Be Used To Provide Visual Appeal
A tie adds a splash of color and aesthetic appeal to your suit. In its place, add some additional items to spruce things up and catch people's attention. A stylish watch, lapel pin, and pocket square will suffice. A white, square-folded pocket square may be too formal for a tieless ensemble; instead, try tucking in a colorful or patterned pocket square with the puff fold (click here to learn the different pocket square folds).
Make Your Shoes Sparkle
Because a tie isn't the focal point of a suit, more attention will be drawn to other aspects of your ensemble, so make sure they're all in order. That includes polishing your shoes; a comprehensive guide on cleaning your shoes may be found here.
If You Decide To Go Tieless, There Are A Few Things To Keep In Mind
Wear a pocket square or a boutonniere at all times, and you may even wear both. However, you need something in your breast pocket that adds a visual element of intrigue while also making your entire appearance more professional.
If you wish to wear a boutonniere and a pocket square without a tie, they must complement each other and be well-balanced. Choose a tiny, inconspicuous flower, such as a little blue boutonniere, to illustrate what I mean.
Otherwise, it will be too showy. Avoid vivid boutonniere and pocket square colors. Also, think about the size of your lapel; if it's narrow, I will avoid the boutonniere. You can add one if it's medium to wide, but avoid a huge boutonniere in bright colors with a pocket square since it looks strange without a tie.
How to Wear Different Types of Coats Without a Tie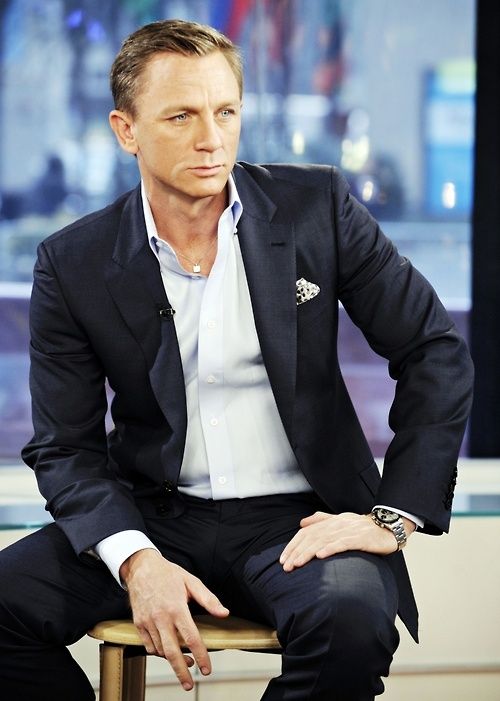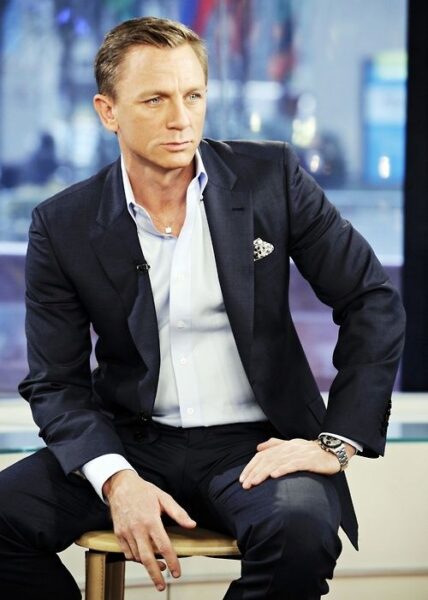 We'll show you how to do it with aplomb and a healthy dose of swagger:
What To Wear With A Business Suit If You Don't Have A Tie
First and foremost. It's not the same as pulling off a suit without a tie after a hard day at the office. The difference between the two is significant. The latter is an afterthought, but the former is a commitment to a look.
If this is your first time doing anything, start with the basics. Consider wearing a blue suit with a white shirt. Because this is a more informal appearance for the office, opt for premium shirt materials that will provide a rich touch to your ensemble. We recommend a sateen-finish shirt with a thicker weave to help prevent creases.
Leave the top button undone to complete your style – it's as easy as pie, but it looks killer when done right. And whatever you do, don't let any of your underwear show through the open collar.
How To Wear A Suit Without A Tie In A Casual Situation
Wearing a more casual suit without a tie appears to be quite straightforward. So it is if done correctly. However, there are a few essential tips to remember to stay sharp and not sloppy.
It's a good idea to consider what sort of suit you're wearing as a starting point. If you're wearing linen or light cotton suit, consider wearing a simple poplin shirt with it. The materials' weights will balance each other out, ensuring that no aspects of your ensemble clash. We're big fans of monochrome and keeping things simple; a taupe suit with a pale blue shirt, or an olive suit with a white shirt, all look great.
Consider the suit's design as well, searching for elements like patch pockets and more durable twill materials if you're trying for a more casual look. Again, suit Supply, as well as P. Johnson and Steve Caldera, provide a fantastic variety.
You run the danger of your collar sliding under the lapel when wearing a less-structured suit jacket with an unlined or half-lined shirt. Avoid collar stays (which drag the collar down) and have your dry cleaner iron a crease into the collar to avoid this.
This will keep it from flying away and ensuring that you stay polished no matter what you're up to.
How To Wear A Double Breasted Suit Without a Tie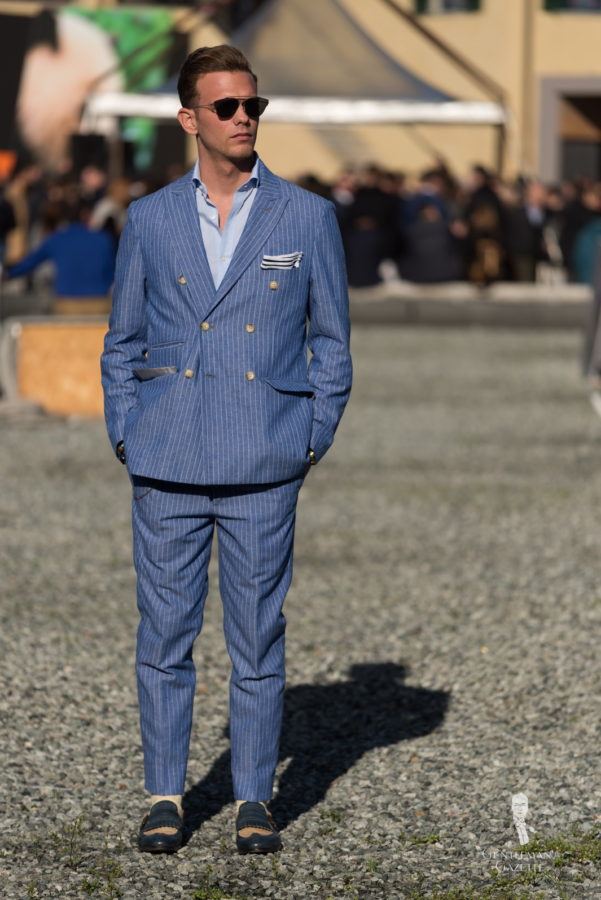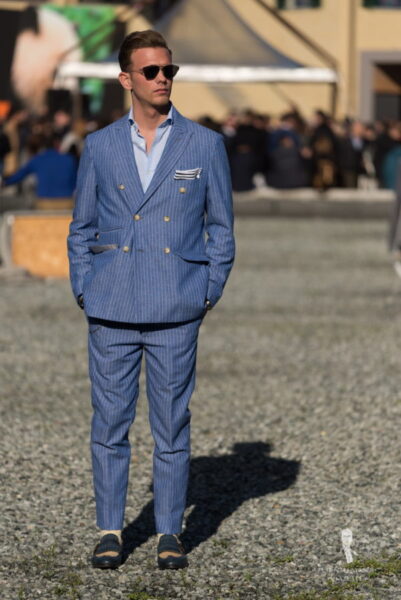 The double-breasted suit is a stylistic statement that should not be taken lightly. But, on the other hand, wearing it without a tie can assist in softening the appearance and creating the proper type of aesthetic statement.
If you're going for a double-breasted, use a lighter fabric like cotton or linen. Soft Neapolitan tailoring is also a good choice, especially around the shoulders. This helps to prevent the 80s fat cat appearance that this jacket is known for.
Focus on a high collar that will sit over your jacket's lapels when it comes to the shirt itself. Because your jacket will nearly always be buttoned up, choose colors that contrast well with the suit fabric. Playing with bolder designs like candy stripes and self-checks may be a fantastic way to express yourself.
How To Accessories A Suit Without A Tie
It's all about the details when accessorizing a suit without a tie. Given the outfit's simplicity, luxury finishing touches such as a standout watch or pocket square will add individuality while also elevating the ensemble.
A bracelet/watch combo peeking out from the cuff of a sleeve is a fantastic way to incorporate this more relaxed suiting style. To truly make things interesting, look for braided bracelets or even classics like a Cartier Love bracelet.
Consider using pocket squares and lapel pins to add some color to your outfit, especially if you're wearing a traditional combination like a white shirt and blue suit. Pocket squares with vibrant colors such as pink, orange, and green provide a striking contrast.
The level of formality required determines the type of shoes you should wear with a suit. Given that you're not wearing a tie consider alternatives that are a little more casual than formal, even if it's simply adding some bright socks to your black Brogues.
A suit without a tie may also be a wonderful way to experiment with different footwear alternatives if you have the opportunity to do so. You may look at loafers or even clean sneakers to give your suiting a more urban, avant-garde touch, especially if you're wearing a casual suit. Wear them without socks and crop your trousers so that the hem skims the top of your foot.
FAQ's
Can you not wear a tie with a double-breasted suit?
Sure, why not? With double-breasted suits, not wearing a tie helps to lighten the appearance. Instead, choose a suit that is made of a lighter fabric and has Neapolitan tailoring. Choose a shirt with a high neck and a strong color contrast.
What shoes to wear with a suit without a tie?
Loafers or crisp sneakers go well with a casual suit. Wear them with cropped pants that skim the top of your foot and no socks.
Is it OK to skip the tie?
Suits and ties are traditionally worn as a pair rather than separately. So, for example, you should never wear a suit jacket without matching pants, and vice versa.
Can you wear cufflinks without a tie?
Yes, as long as you have your suit jacket on, cufflinks are OK. However, it's preferable to roll up your sleeves if you wish to remove the jacket.
What if I don't have my tie with me?
Accept responsibility and move on if you forget your tie for an important event. Focus on having confidence and creating a good impression, whether for an interview or a date.
How formal should my suit be?
If you don't want to wear a tie, make sure your suit is relaxed. Wear a suit that is less structured and designed for more informal occasions instead of a business suit. Thinner lapels are more casual than broad ones, so look for suits with slimmer lapels.
Final Thoughts
Wearing a tie with a suit looks better in general. When in doubt, wear a tie; if the situation doesn't call for it, you can always remove it. Wearing a suit without a tie may work in the proper context and when done correctly — that is, with confidence and elegant intent.