After the end of autumn and the beginning of the winter season, many sweaters and hoods are replaced with different types of winter coats and jackets in each wardrobe. Men are no exception, and there are several types of outerwear that can be seen with the change of season.
We carry it to go to the office, for a special evening, to a cocktail party with friends. And we love it in many different styles: elegant, informal, sporty, fashionable. There are those who want to wear on any occasions and some others who grant themselves one differently on each occasion.
Men's coats are the key garment of winter clothes, and choosing the right one is easier than you think, just remember some features such as appearance, fabric, color and style.
When investing in a jacket, blazer or coat, the first and most important thing to keep in mind is the quality of the coat. No matter what style or color, the material must be durable, versatile and suitable for your environment to complement a variety of outfits.
Types of Coats for Men
Here is the latest list of all types of coats that everyone should know. Formal coats, overcoats, casual coats and more. Look at this extremely detailed list.
1. Coat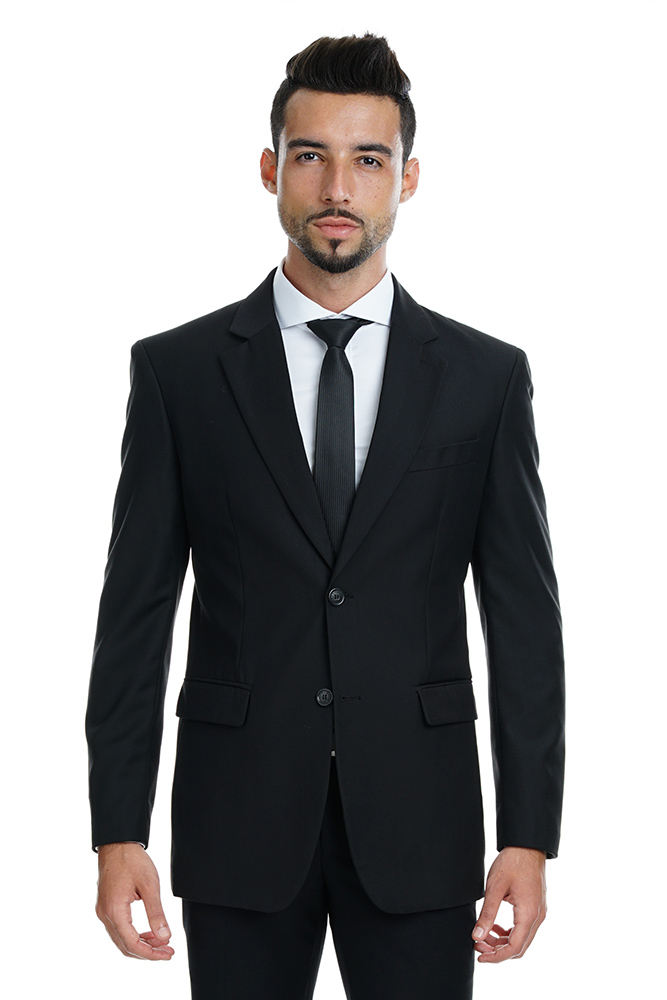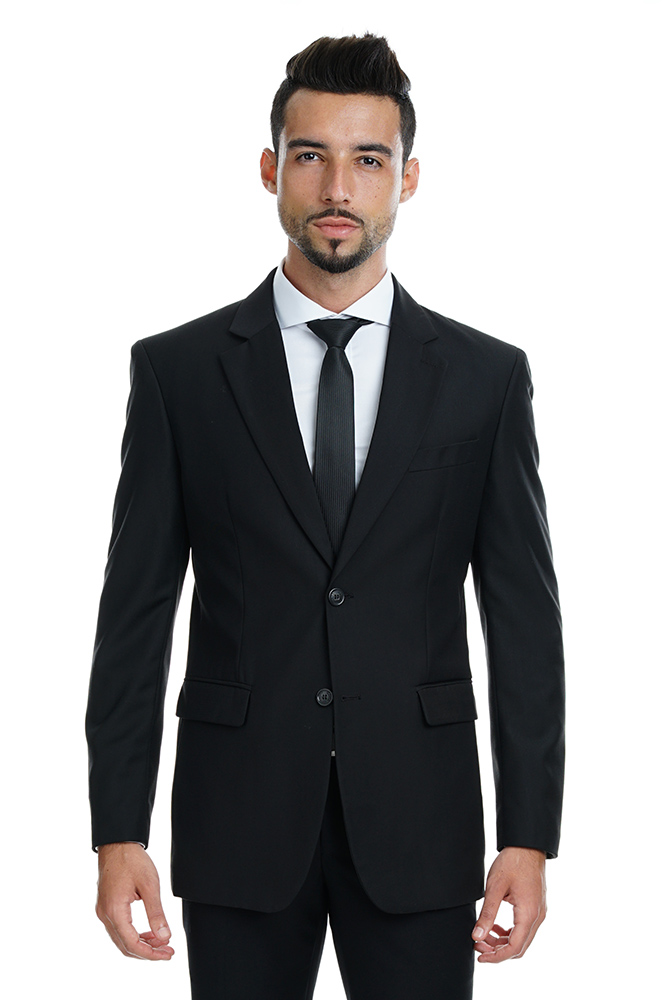 Coats are the oldest form of formal wear. They can be closed with buttons, zippers or hooks and loop fasteners. Other coat features may include collars and shoulder straps. They are worn in the winter months and in the fall months to keep warm.
2. Blazer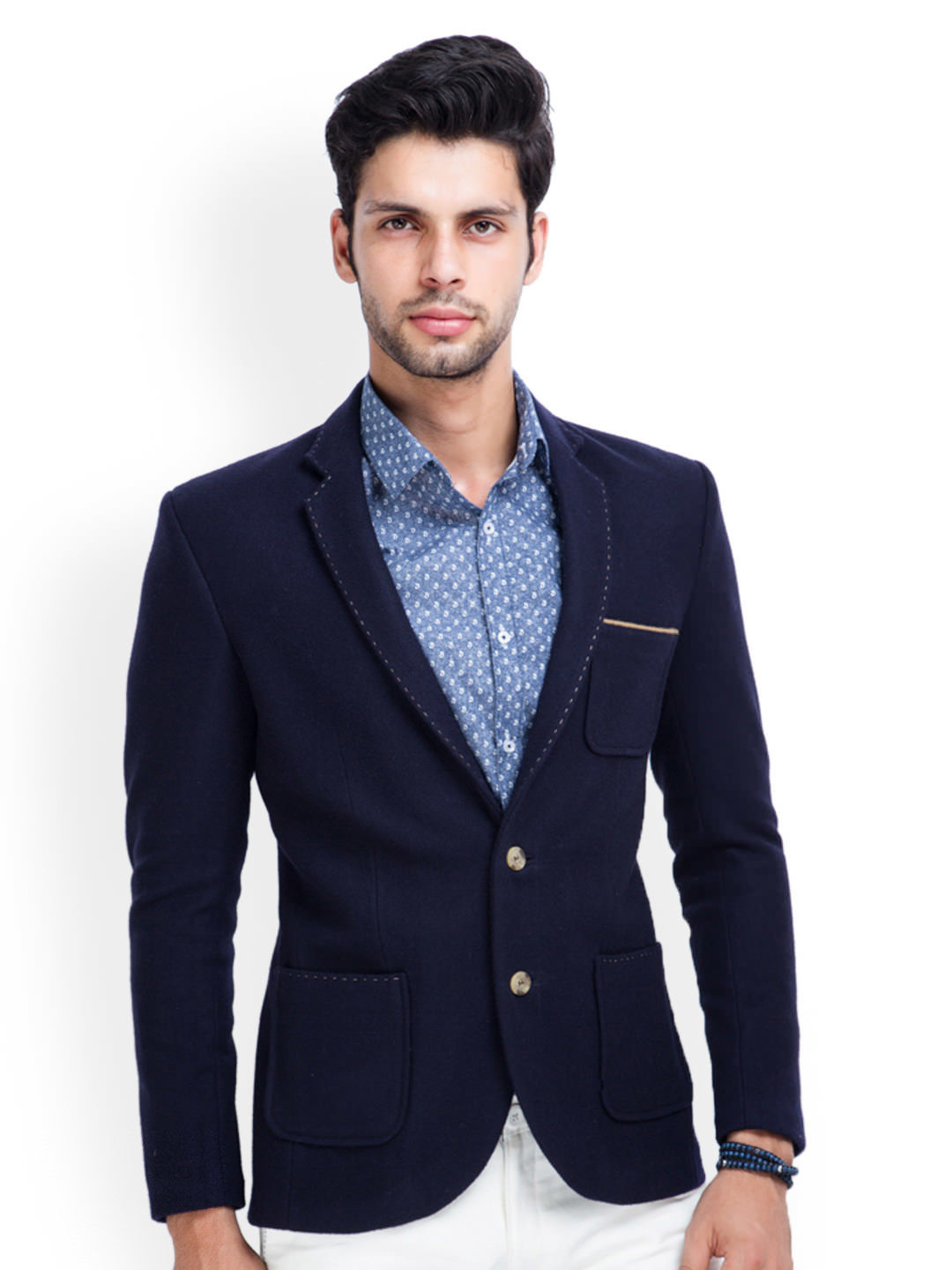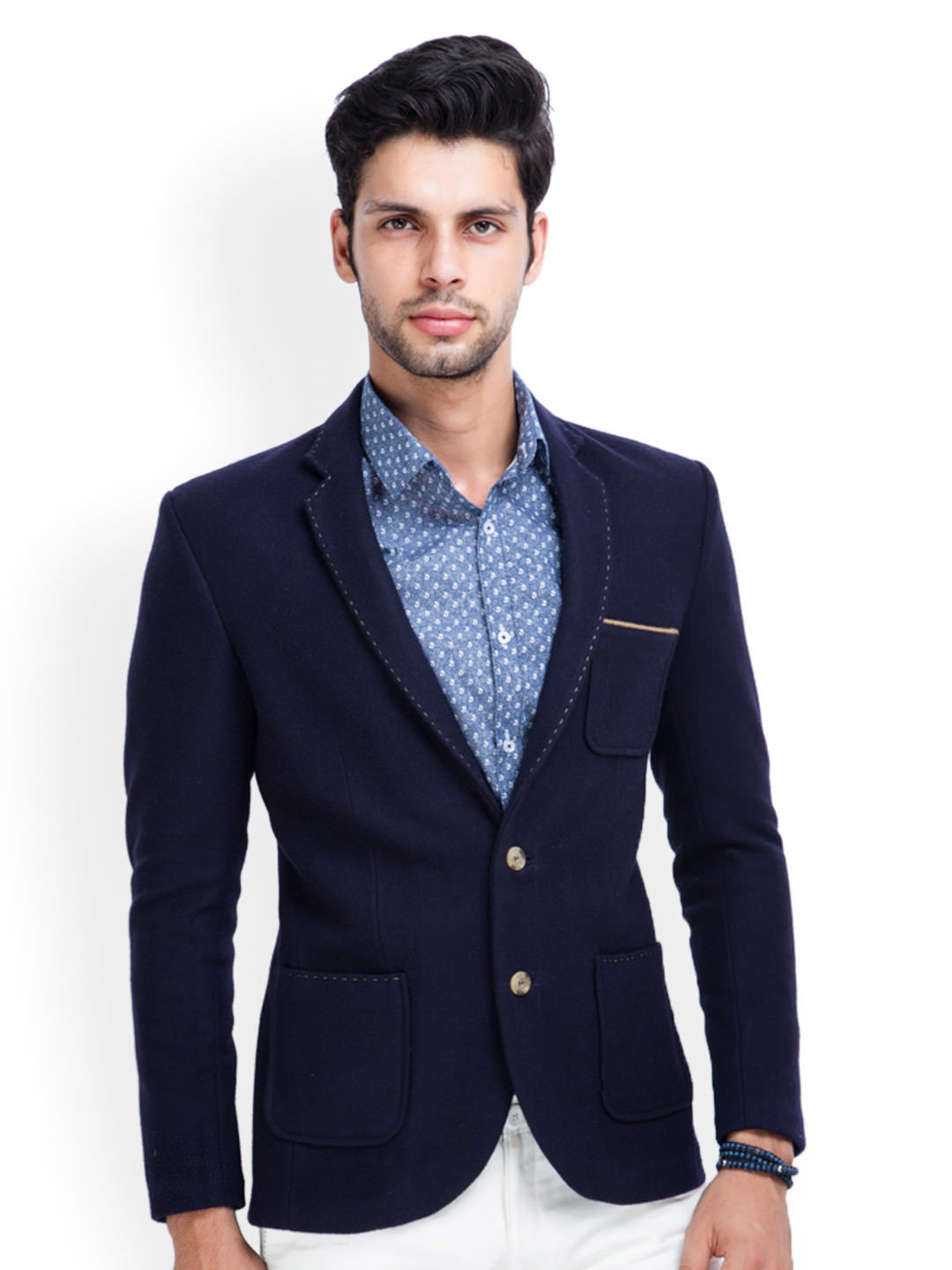 The blazer resembles a jacket of the suit, but it is worn more casually and in severe casual situations. It differs from a sport jacket in more formal clothes and can be made of dense woven fabrics, and not of large splashes of different colors.
Blazers also make statements on the person who is wearing it. This gives out an impact that can be positive or negative. The design and style of a particular blazer may reflect the characteristics of the person wearing it. Blazers can be worn with any type of clothing. You can wear it with a shirt and tie or even without a tie. Blazers look chic and smart with jeans or trousers.
The English style blazer has a special cut that emphasizes the shoulders and chest. Most often found in the form of a double breasted and a double vent. Most likely with lapels and three buttons.
The American-style blazer is recognizable by two buttons and a centre vent. Also featuring notched lapels.
3. Tuxedo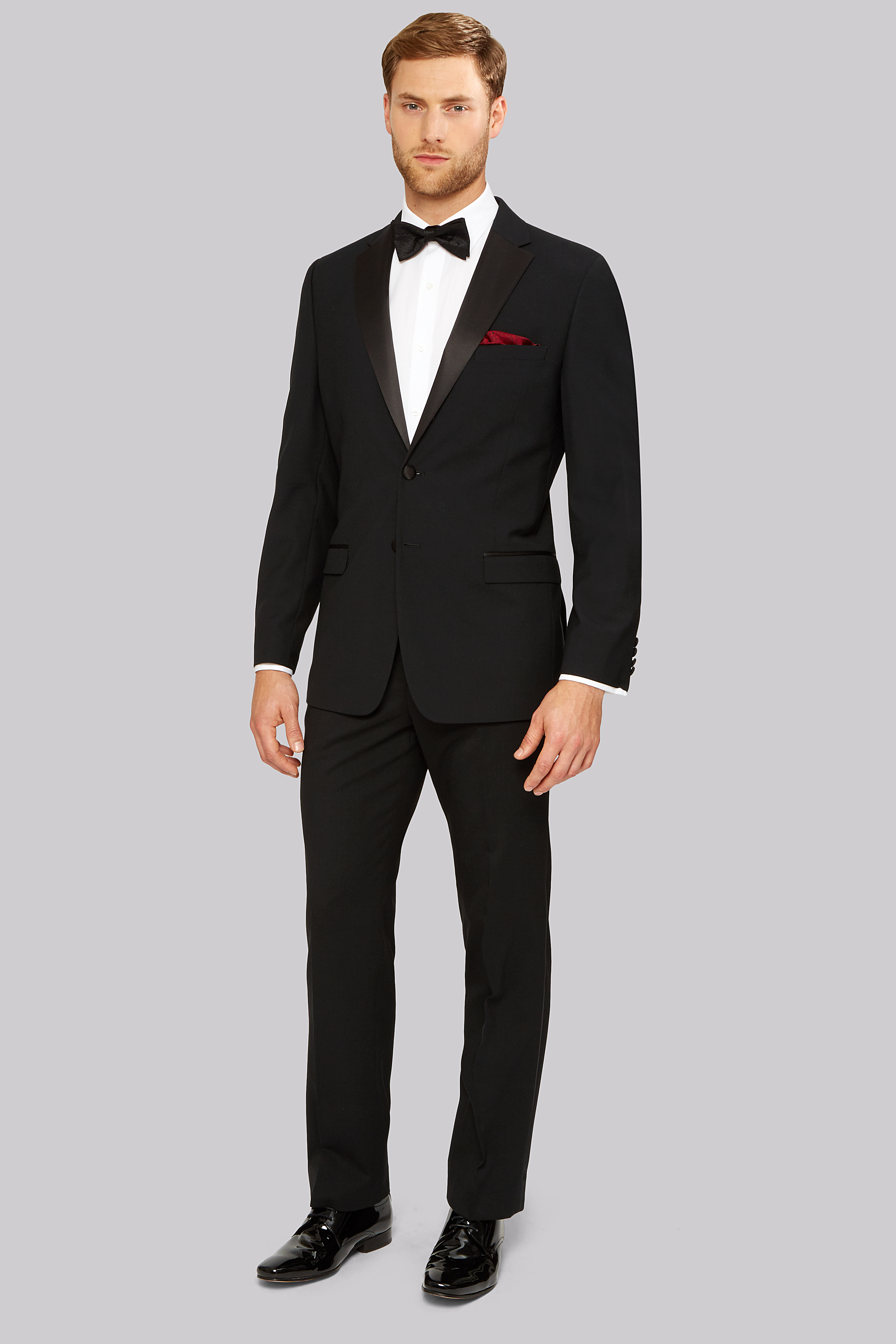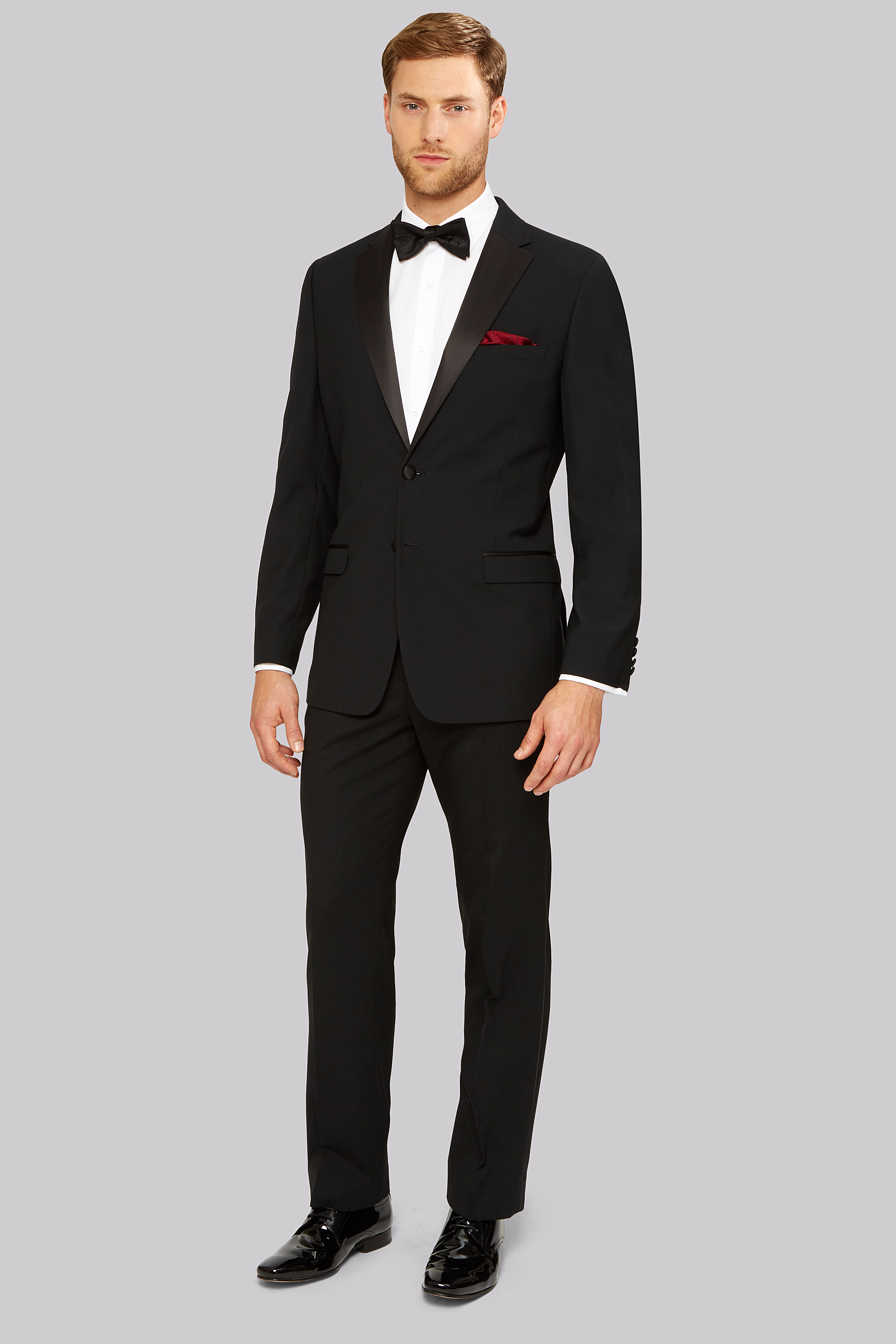 Tuxedo is a popular costume worn on formal occasions such as formal dinners, ballroom or dance parties, special social events, weddings, engagements, dinners, etc. They come in several designs, patterns and styles. When the occasion calls for it, rest assured that can be no classy or sophisticated formal attire for a man than a tuxedo.
Tuxedos can be personalized in various ways to suit different body structures. Tuxedo suits are mostly in demand because they make the wearer look amazingly majestic and masculine and make women turn their heads.
Tuxedos As regards tuxedo style choices, you have a double-breasted, single-breasted, shawl collar, a notched collar and three buttons. Like regular suits, double-breasted tuxedos are designed for slim men, while single-breasted tuxedos should be the preferred choice of stout men. A shawl collar tuxedo is designed for men with a heavy physique.
4. Single-Breasted Overcoat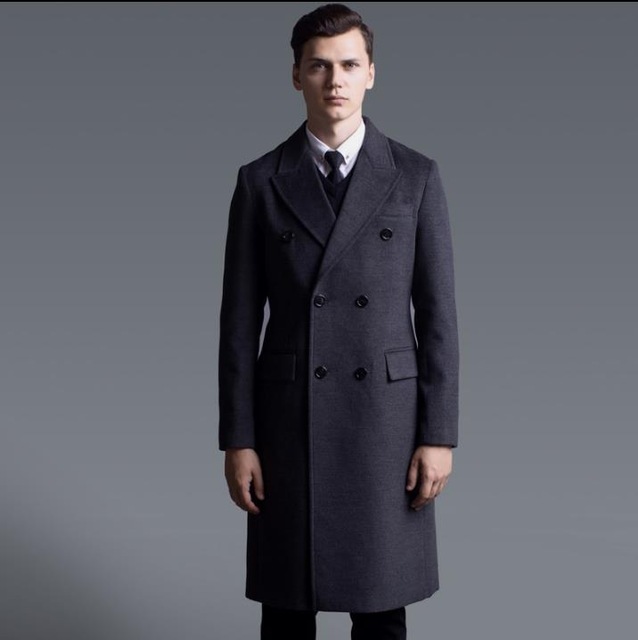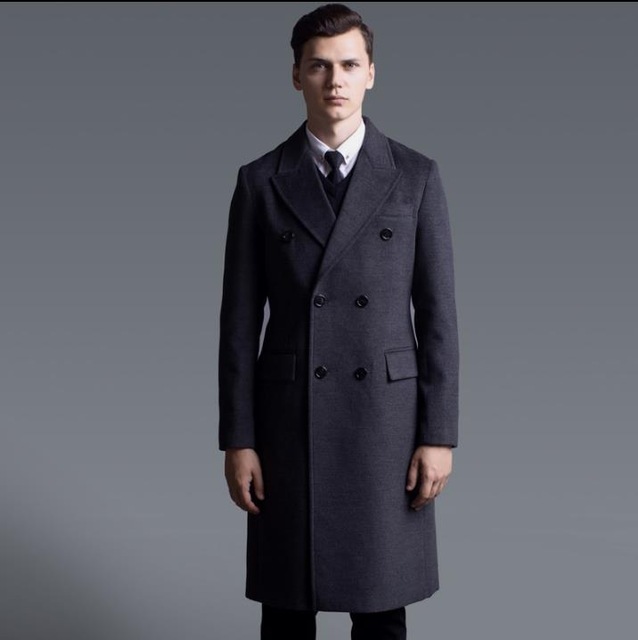 This is the simplest coat style and therefore the easiest to wear and is suitable for all body shapes and heights. Technically speaking, overcoat should end below the knee with single vent at the back – each shorter and it should be to as an topcoat – but such tailoring beauties are no longer strictly enforced, so look for styles that are cropped to complete an inch or two above the knee.
Again, traditionally, a good overcoat should be heavier wool such as Melton, but if you prefer a lighter feel, fabrics such as cashmere or fine merino can be very comfortable as well as very luxurious. In any case, avoid interfering with something that is too appropriate. It should still feel comfortable wearing over a chunkiest knit or jacket.
If you have narrow shoulders, look for thinner lapels. When it comes to color, it's your choice, but it's worth considering where and when you want to wear the single-breasted overcoat. If you want to layer it on a suit, look for a more conservative darker shade, such as a navy, as it will be more adaptive, but if you plan to wear it more casually, you can choose something lighter or even a pattern such as check. Camel shades are extremely flattering. For a relaxing fit to the office, try fine-gauge rollneck with thin strips of contrasting colors and slim-fitting woollen trousers.
5. Double-Breasted Overcoat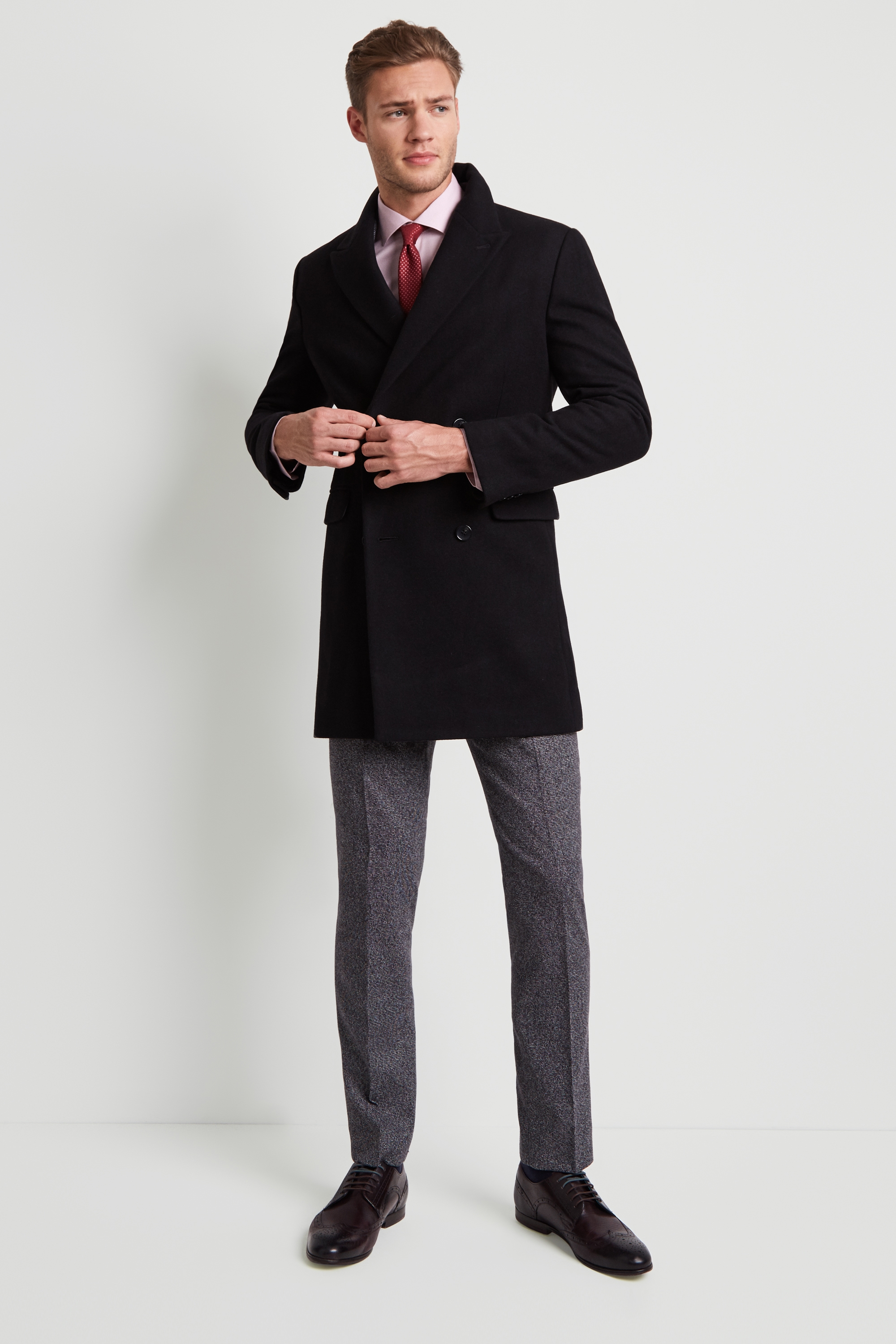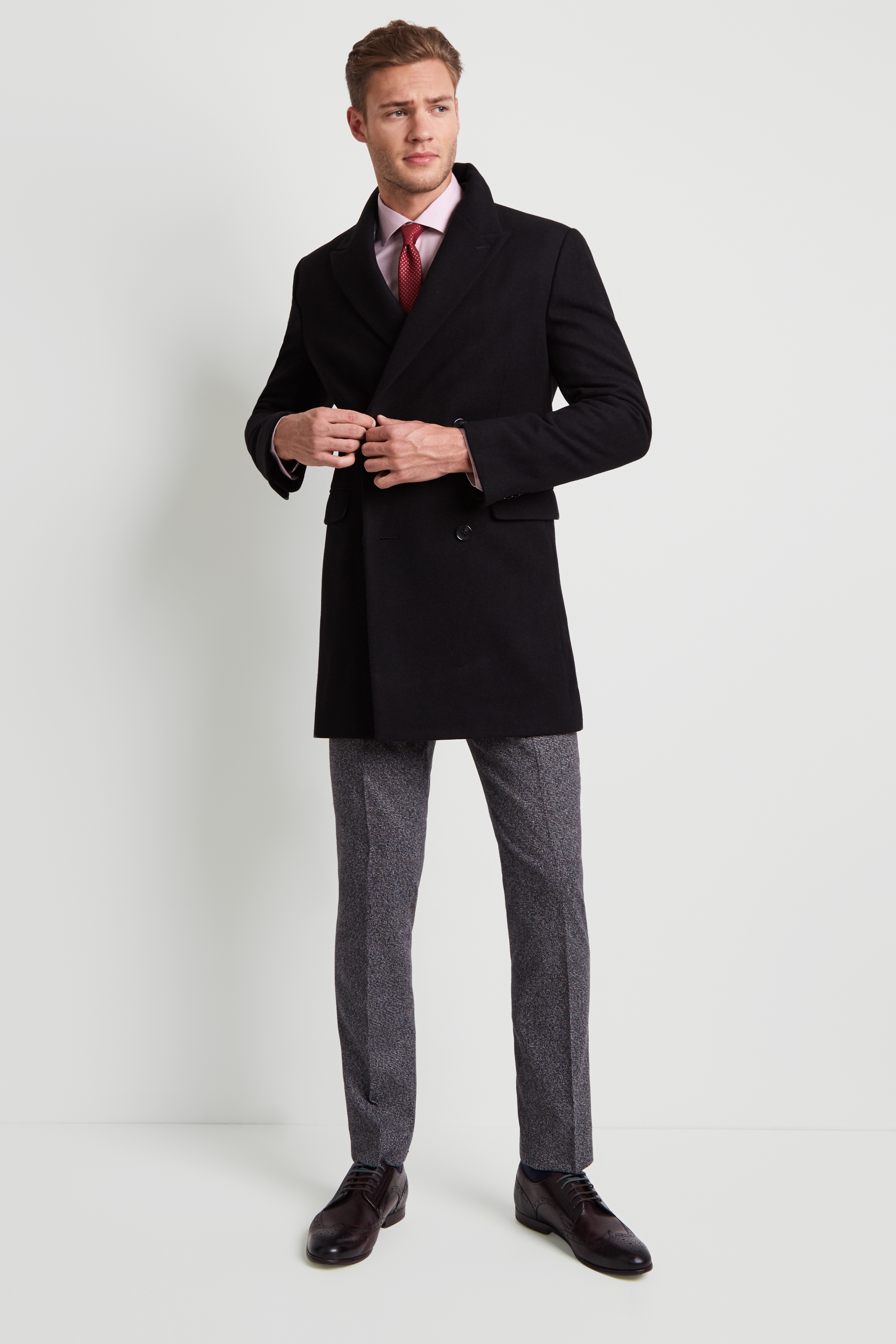 The double-breasted coat is the most formal design. As with suits and blazers, shorter men are often advised to avoid this style, as it can be wider in appearance and makes you feel shorter. For the same reason, it can make you look wider around the middle. To avoid this, always look for suitable coats so that the lapels and shoulders balance your upper half and give your body a flattering V-shaped silhouette.
Styles that are cut very low on the leg can swamp you. A classic trench coat is probably the most popular double-cut style. Being belted means that it can be difficult to be coarser in the middle, as this can attract attention, especially in lighter colors and fabrics, so look for slightly heavier details in the dark or black, as they will be more flattering.
Wear with a collar down for smarter finish. This formal style is best suited for a suit and extravagant silk tie.
6. Trench Coat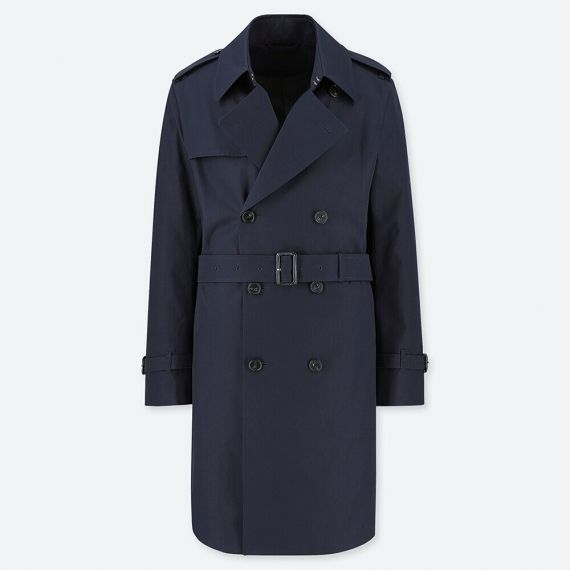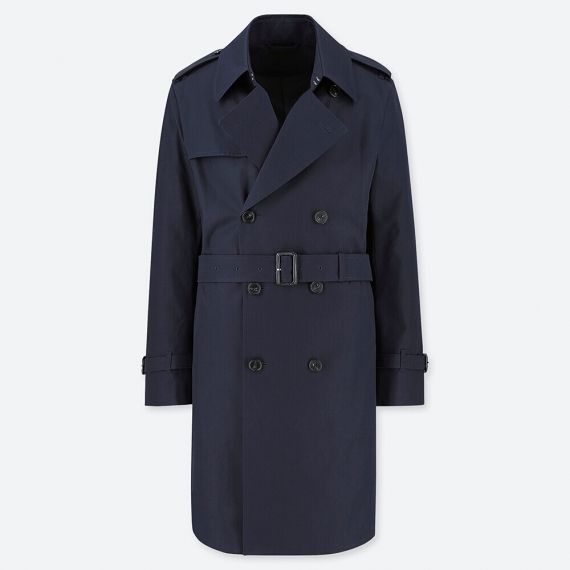 Trench coat is very light and therefore better suited for autumn clothing; Trench is a traditional and timeless model. The utmost raincoat was made in 1901 when the English War Ministry ordered a coat, which was supposed to be in the middle between a orderly raincoat and a military coat to the Burberry company. Its name comes from an English trench coat. Its line evolved in time, surviving at various fashions for a hundred years. Traditionally made in beige color, its design features shoulder straps, double-breasted clasps, chin strap, belt, triangular edge, overlapping for better fixation.
7. Puffer Coat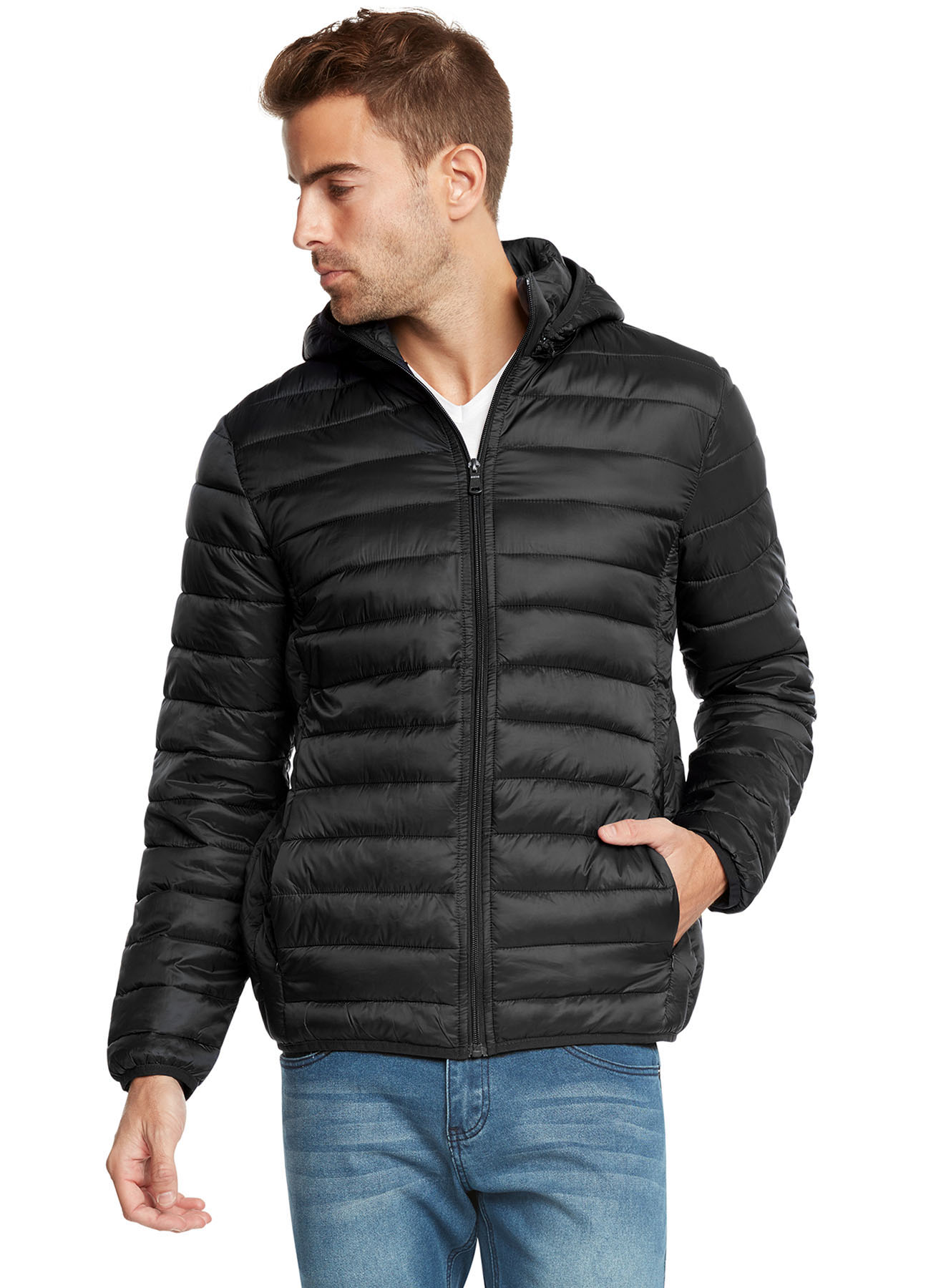 Puffer coat outerwear is one of the most popular options for winter clothing, simply because it can provide you comfort regardless of extreme weather and winter temperatures. Puffer coat gets its name from the fact that it is a jacket that is lined with insulating material to keep you truly warm inside.
8. Parka Coat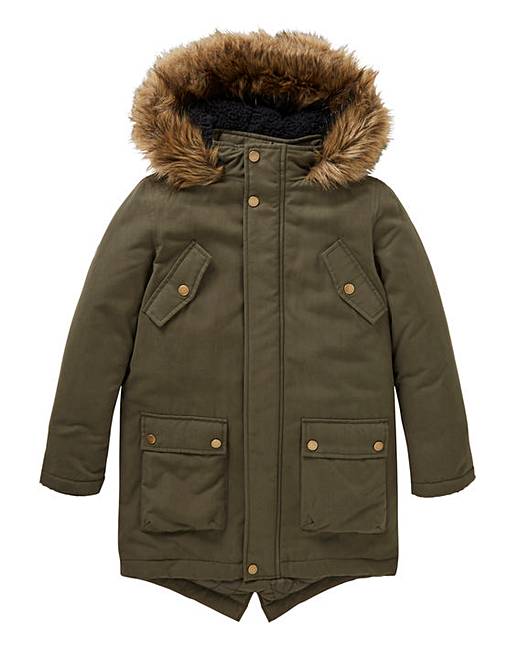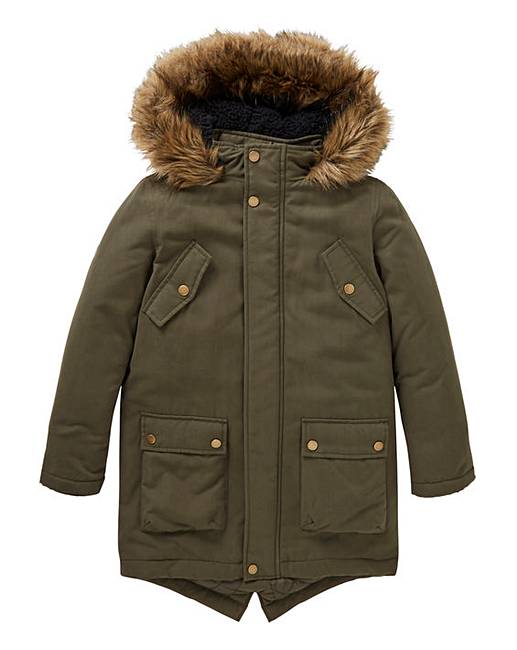 The parka or anorak is a hooded coat that is associated with faux fur. It was traditionally made from caribou leather or print; however, it is now made from synthetic materials. It is still used to warm in the frigid arctic, and can sometimes be coated with fresh fish oil to maintain its structure.
9. Heavy Parka Coat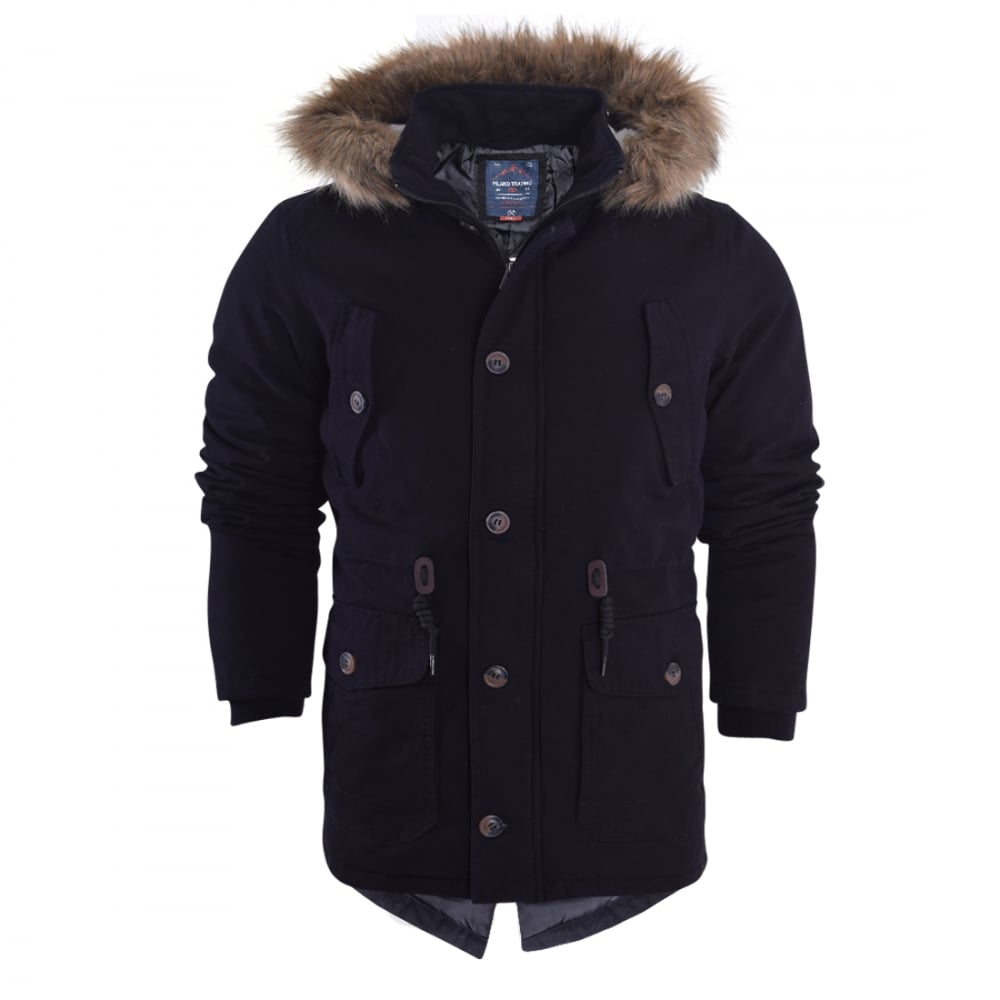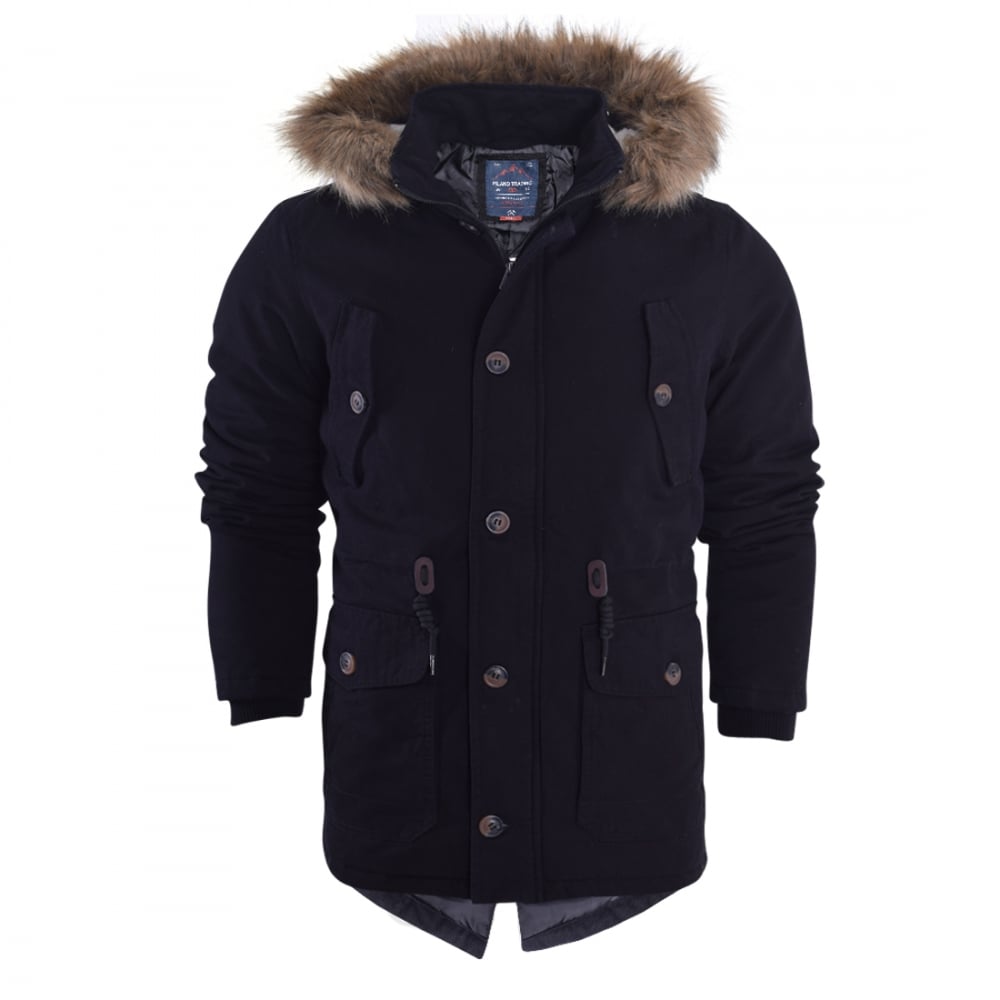 Heavy insulated parka coat made from durable Oxford polyester, will surely warm you and provide you with a better level of visibility. Thanks to the reflective webbing across the chest and back. This heavy parka coat will help protect you from the elements and will make you more visible in low light conditions.
10. Long Coat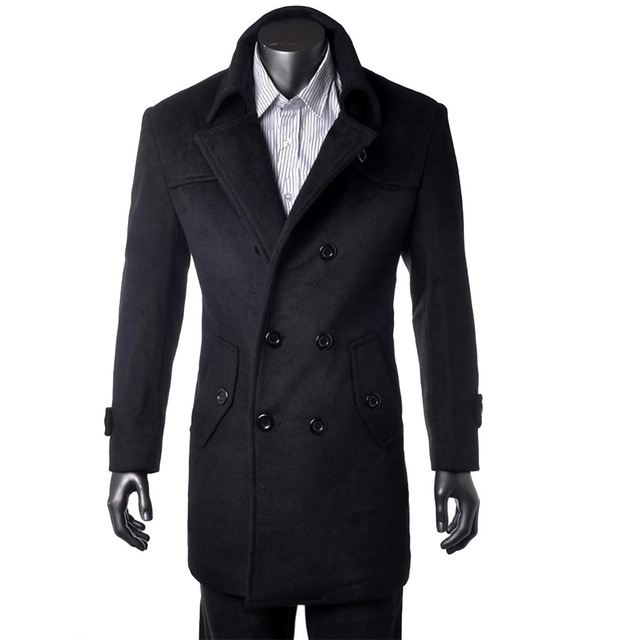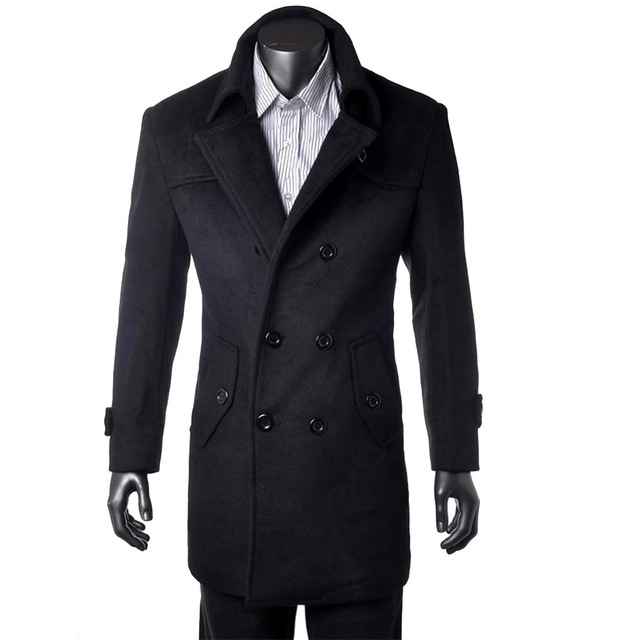 Longer coats, cuts so that they finish mid-calf, are becoming increasingly popular because they flatten, look equally well-dressed or flattering and, of course, will warm you in the winter depths. They work especially well on a slimmer frame. However, if you are not tall, make sure that the coat is not too far down your calf. Otherwise, you can emphasize the lack of height.
The more comfortable it is, the better this style will look, since it should fit neatly on your shoulders – too loose and you risk looking like you are wearing a dressing gown. The vent should be long enough to move your legs easily. Long coats work best with block colors in a similar shade. Avoid wider pants as they will draw attention to your ankles.
11. Peacoat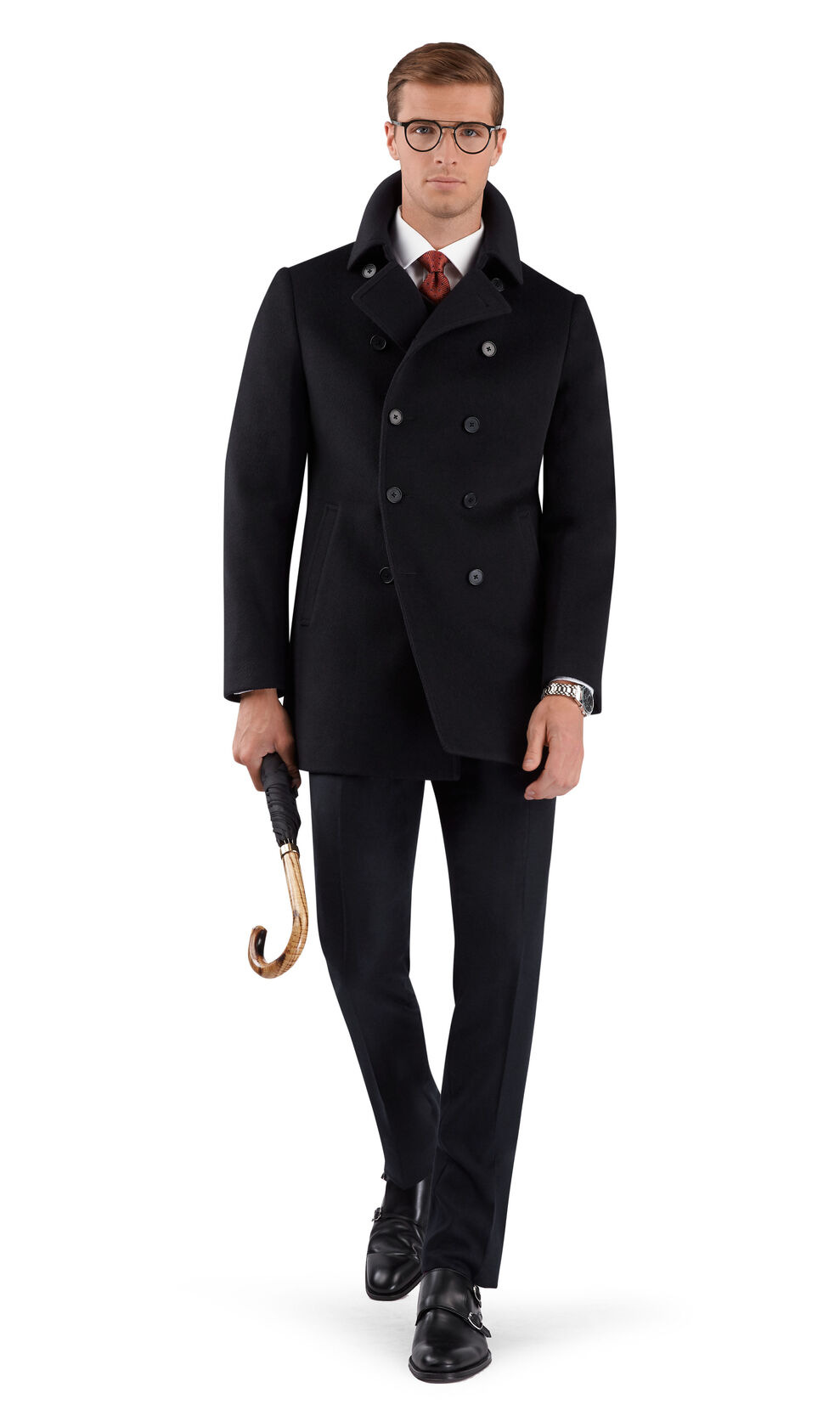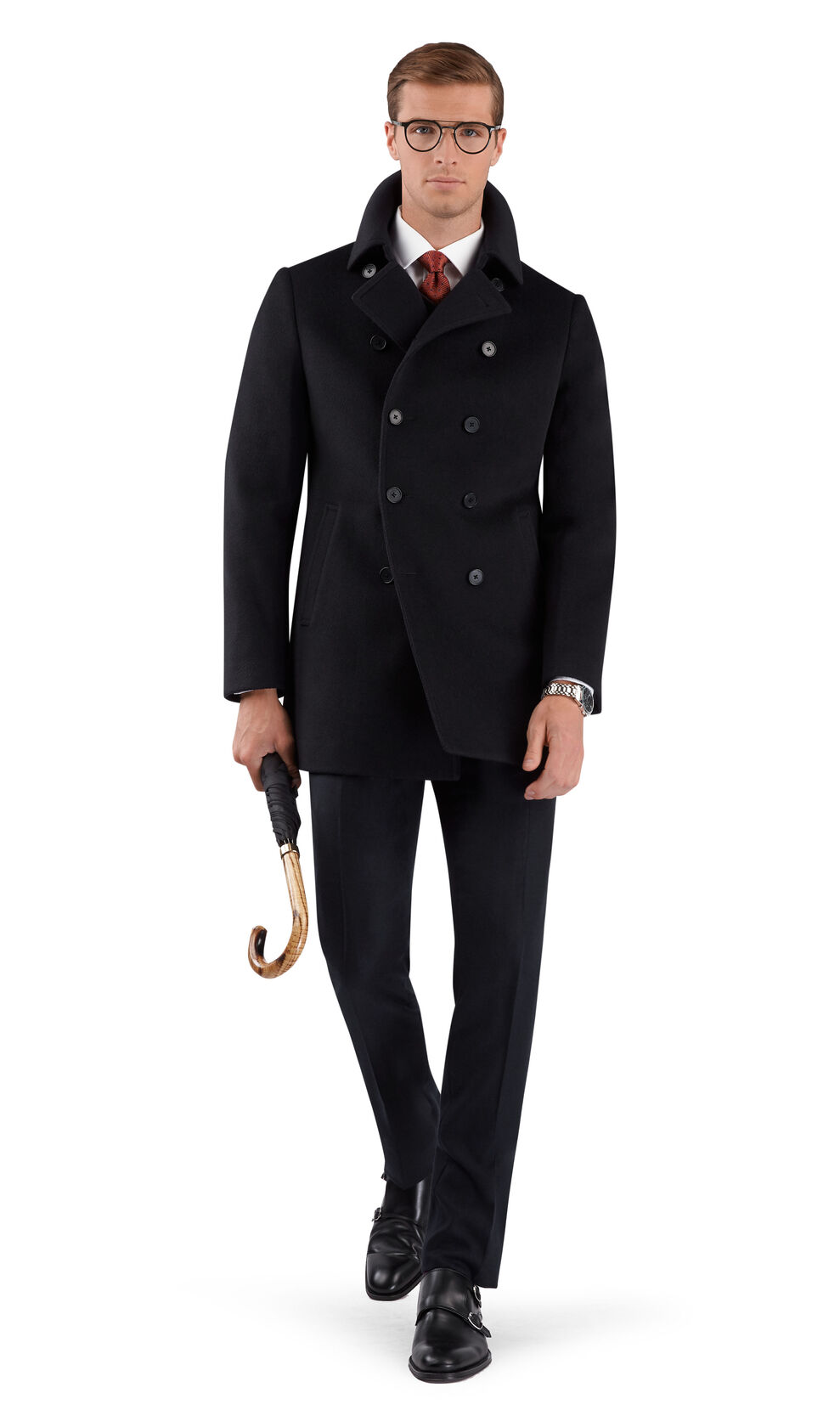 A peacoat or pea coat is a standard issue for brave men and women in the US Navy. These coats have been the foundation of Navy uniforms, since the beginning of the twentieth century. Navy men designed the coat to withstand the harsh and cold temperatures that many people encounter at sea. Even today you can see many civilians in the coat.
Pea coats are are always comes in navy blue and double-breasted in style. They are made of worsted wool. Worsted wool gets its name due to the way the wool is processed for a coat. It is extremely durable because the fibers in the material are parallel to each other. You will find few garments that are better tailored and meet higher standards than a pea coat.
Another attractive element of pea coat is its classic style. They are really instantly recognizable due to their distinctive appearance. In addition to the traditional navy blue color and double breasted design, pea coats are easy to spot by their wide rounded lapels and buttons.
12. Fur Coat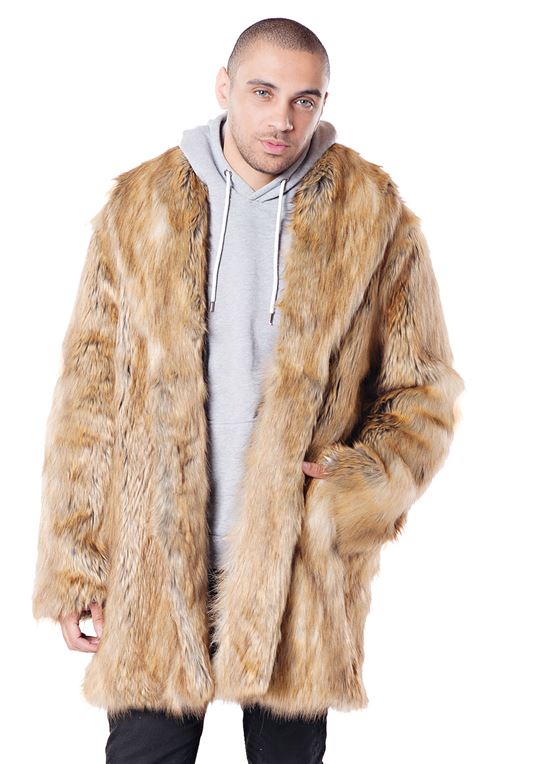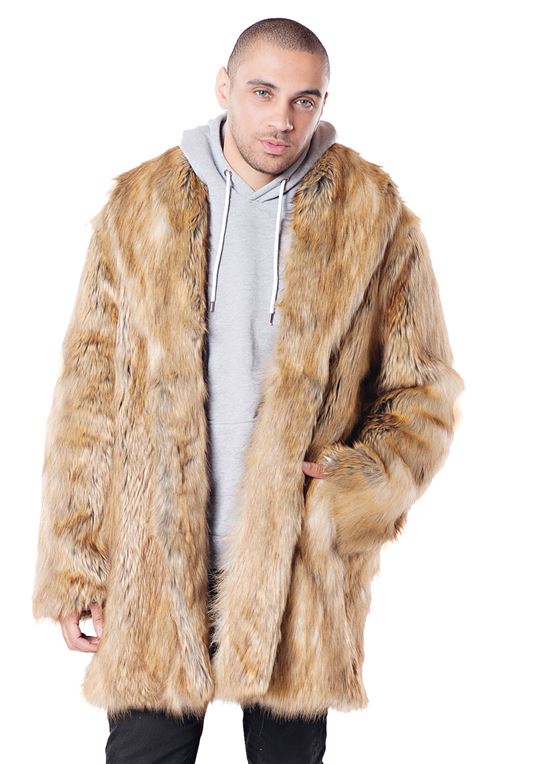 Although fur is mainly winter clothing for women, men can wear it in formal winter conditions. Fur coats made of faux leather can be worn during many harsh winters, especially in places like Northern Europe and Asia. People living in mountainous areas also often wear these clothes.
13. Duffle Coat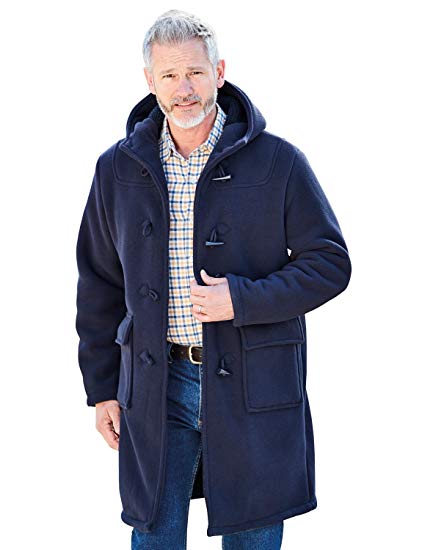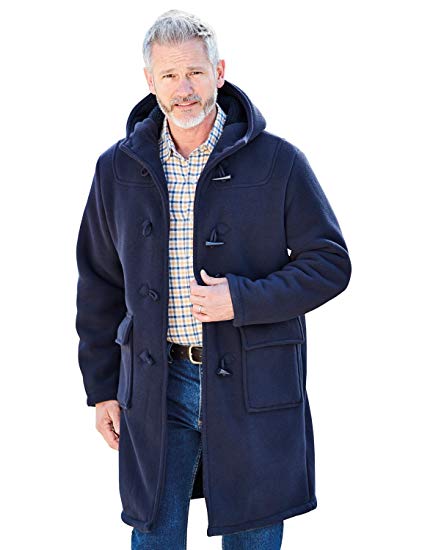 Duffle coat is traditionally considered a men's coat. Everyone knows that these coats are incredibly warm. The small selection of colors available and is limited to the traditional dark blues and gray that were common when these coats were first developed for sailors.
In colder weather, you will find that wearing a duffle coat will protect the frosty winds of winter much better than lighter materials such as cotton insulation. This does not mean that your coat will be heavy. Today's improvements in the manufacturing process ensure that the materials used are much lighter than the previous ones, which ensures that your coat will not put pressure on you and will begin to pull on your shoulders.
Duffle coat is also ideal as outercoat for changeable weather. Because the insulation on these coats works so well that you don't have to wear so many layers below to keep warm, this allows you to unfasten the buttons if the weather gets a little warmer and allow the air to circulates your body.
14. Duster Coat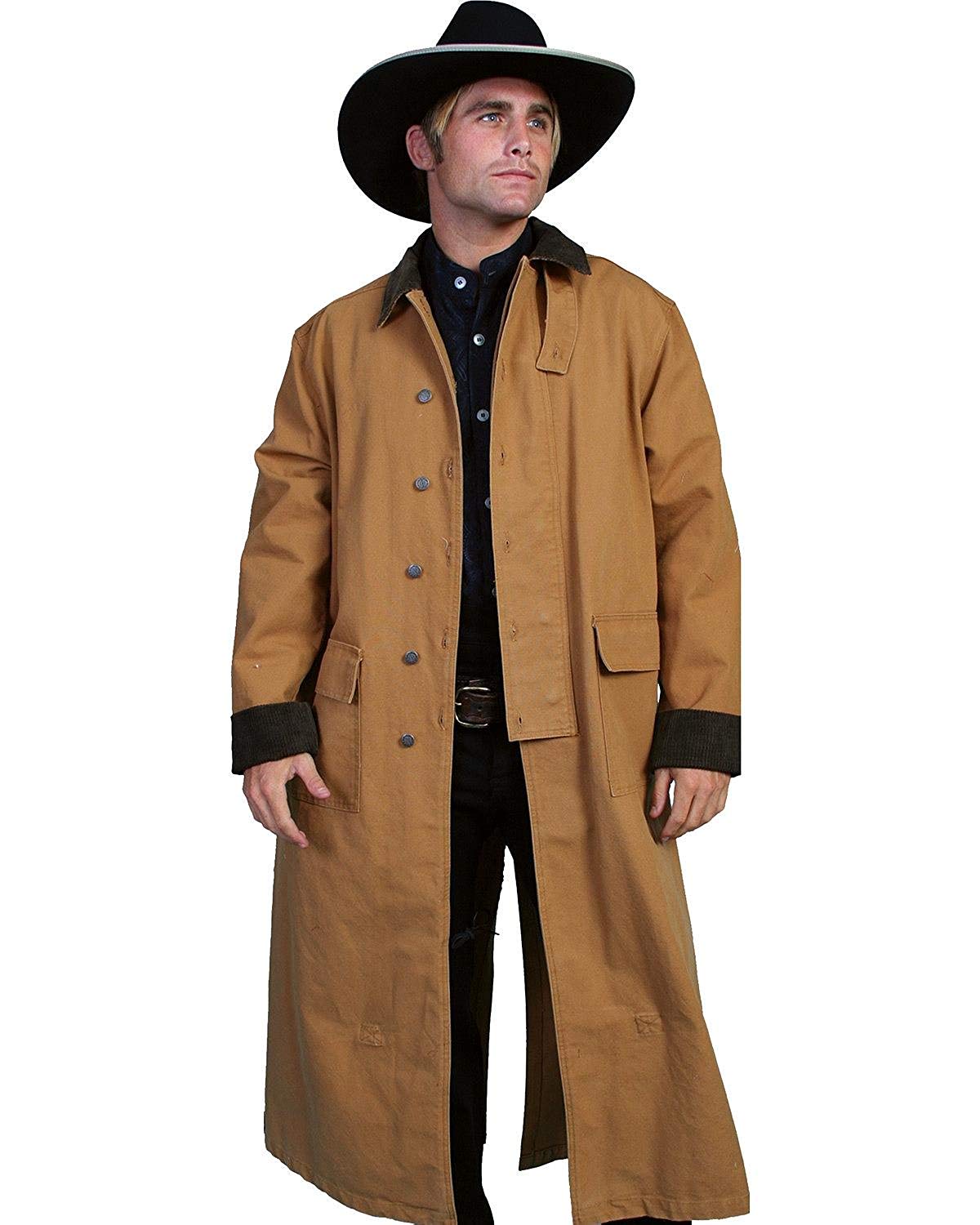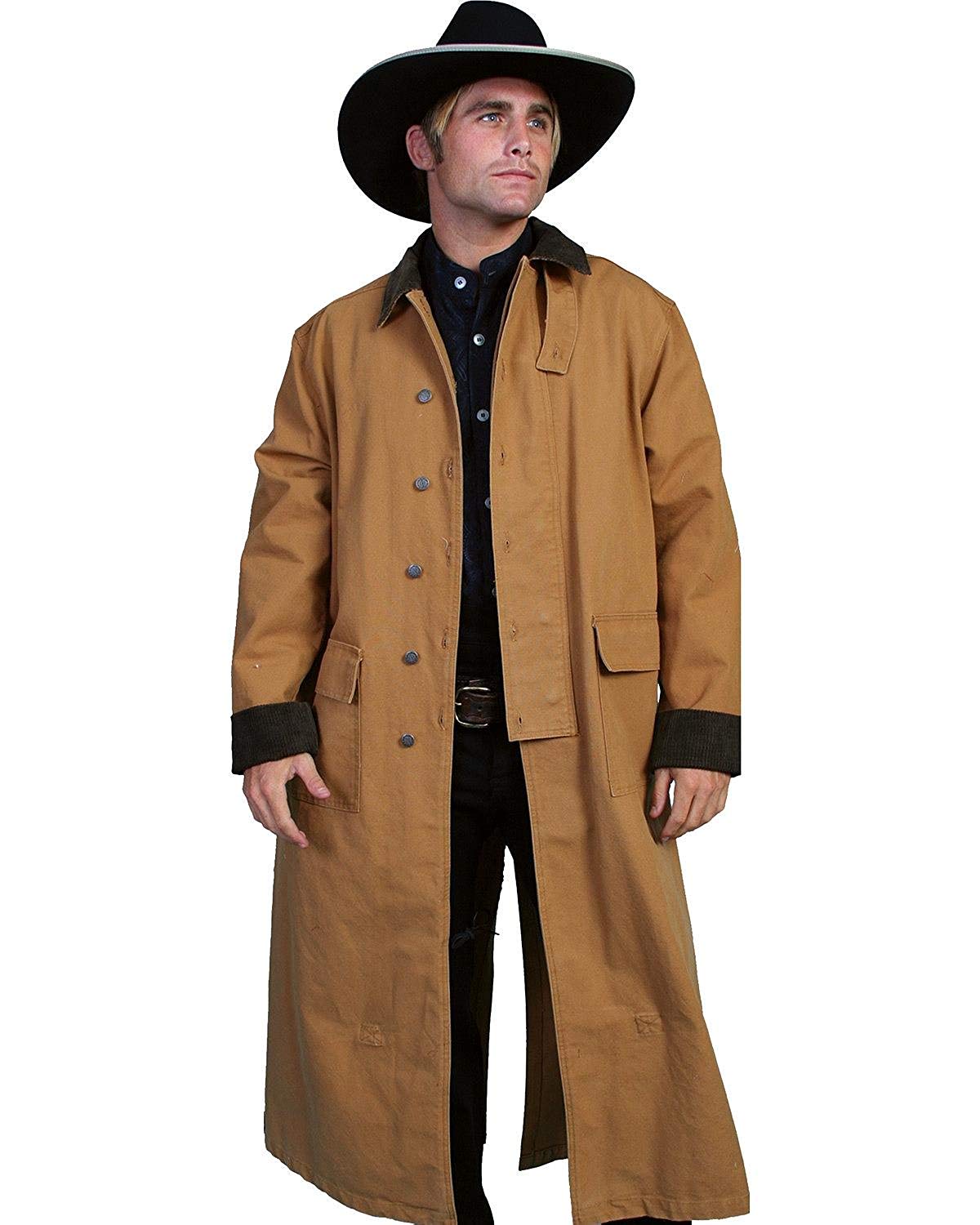 The men's duster coat originated in Australia when a entrepreneurial sailor uses old ships to make coats for sailors. He soaks linen in linseed oil to make it waterproof and sews in long capes to withstand the harshest weather. In the end, left to the Australian outback to become drovers, and clothes become known as drover coats.
A modern man wears a men's duster coat to make a fashion statement and ultimately change his image, but, for some reason, he still cuts an elegant figure when wearing one.
15. Chore Coat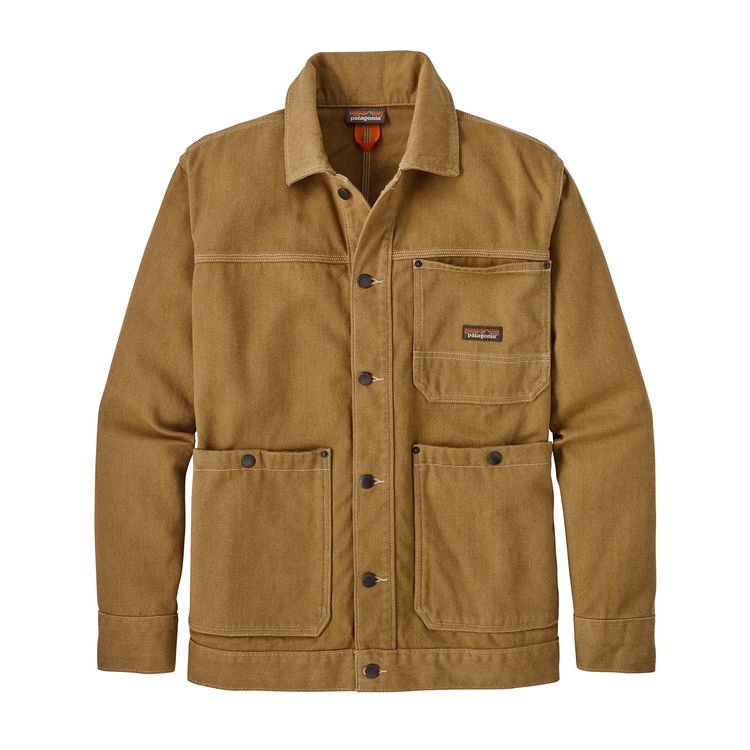 The chore coat was designed to shield manual workers from the elements, using materials and construction methods that can withstand severe punishment. Today you have a better chance to see one being sported by an East London barista than a worn out railwayman, but its effectiveness as a winter coat remains the same.
This durable style works best as part of an everyday workwear-inspired ensemble. But this does not mean that smarter clothes is off limits. Try using chore coat as a substitute for blazer, in combination with wool pants, black leather Chelsea boots, and a textured modern business casual shirt for a contemporary take on business casual.
16. Overcoat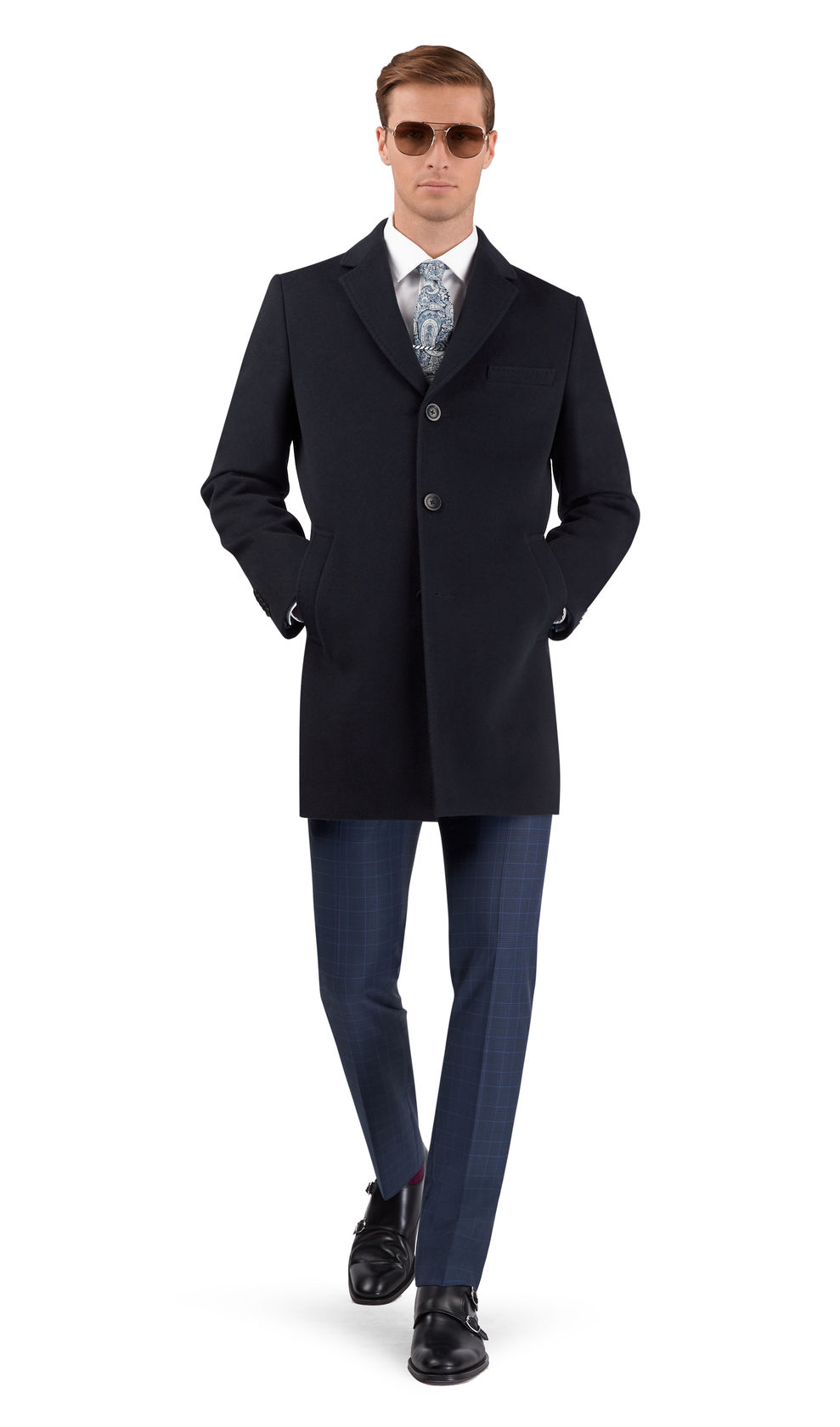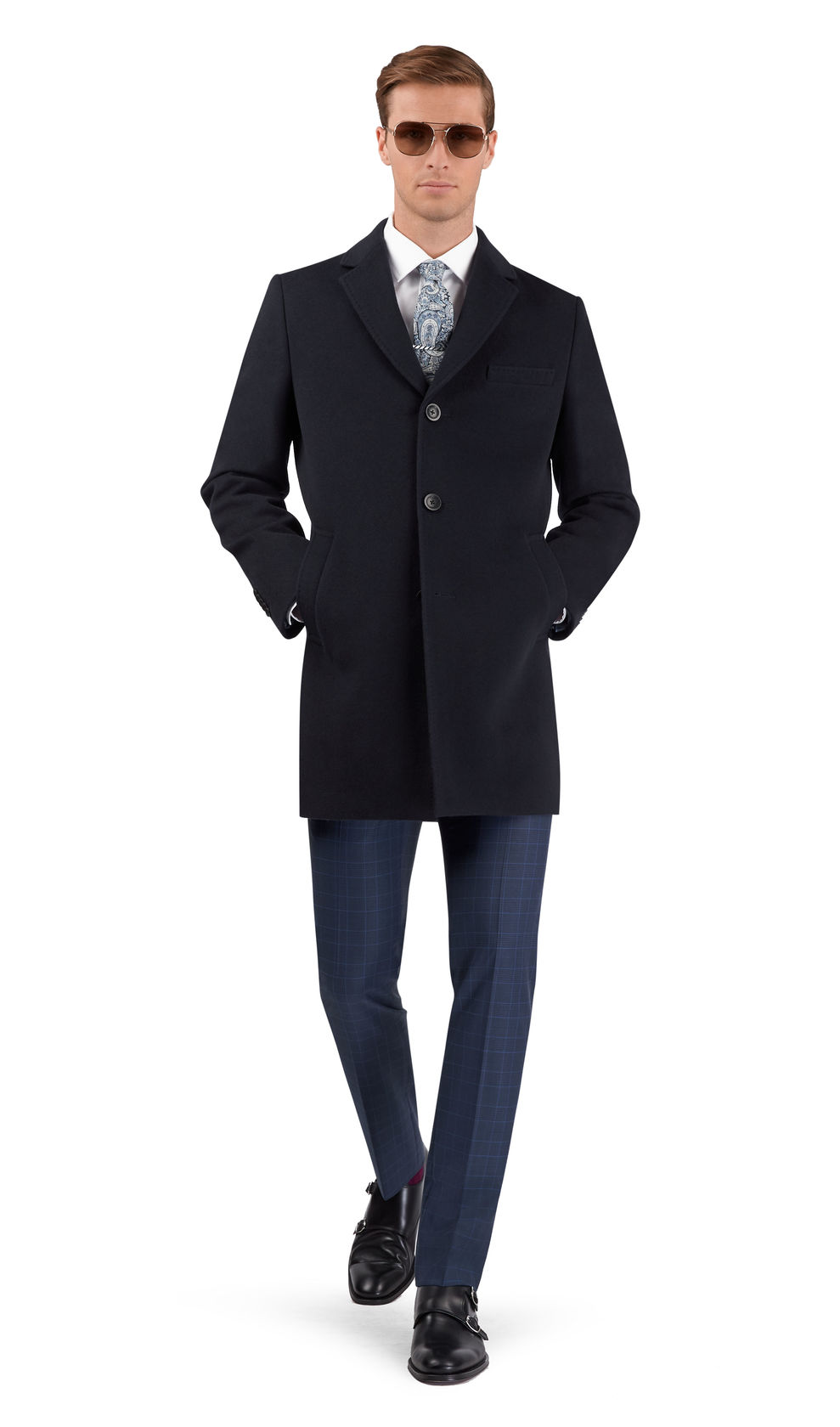 There are a few things that are less enjoyable than saturating on the way to the office and spending the rest of the day in a sodden suit. Finding the right top layer that blends seamlessly with tailoring can be tricky, but overcoat provide the perfect solution.
The wool has natural thermal insulation and water-repellent properties. Overcoat looks good with jeans, a roll, and clothes.
17. Morning Dress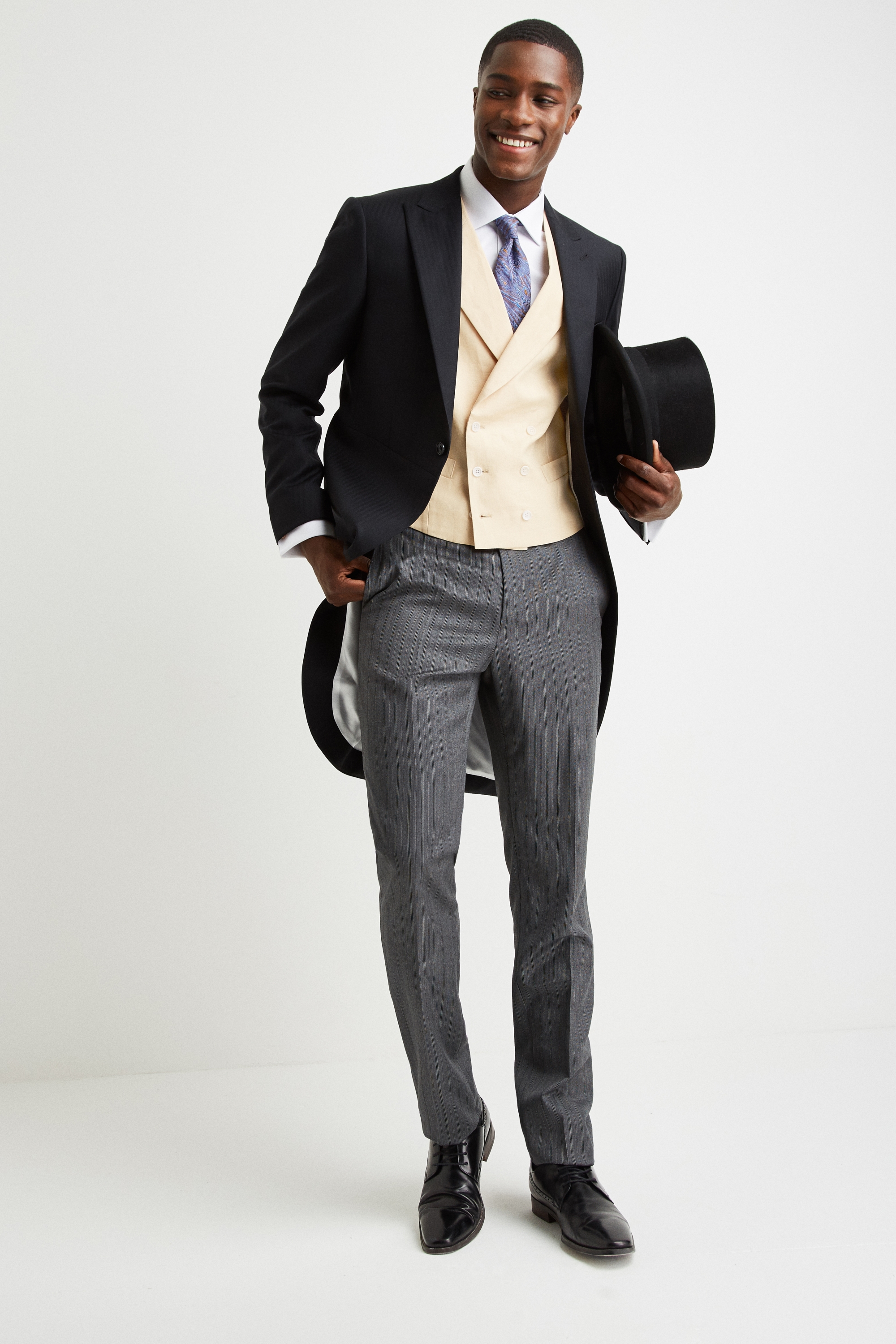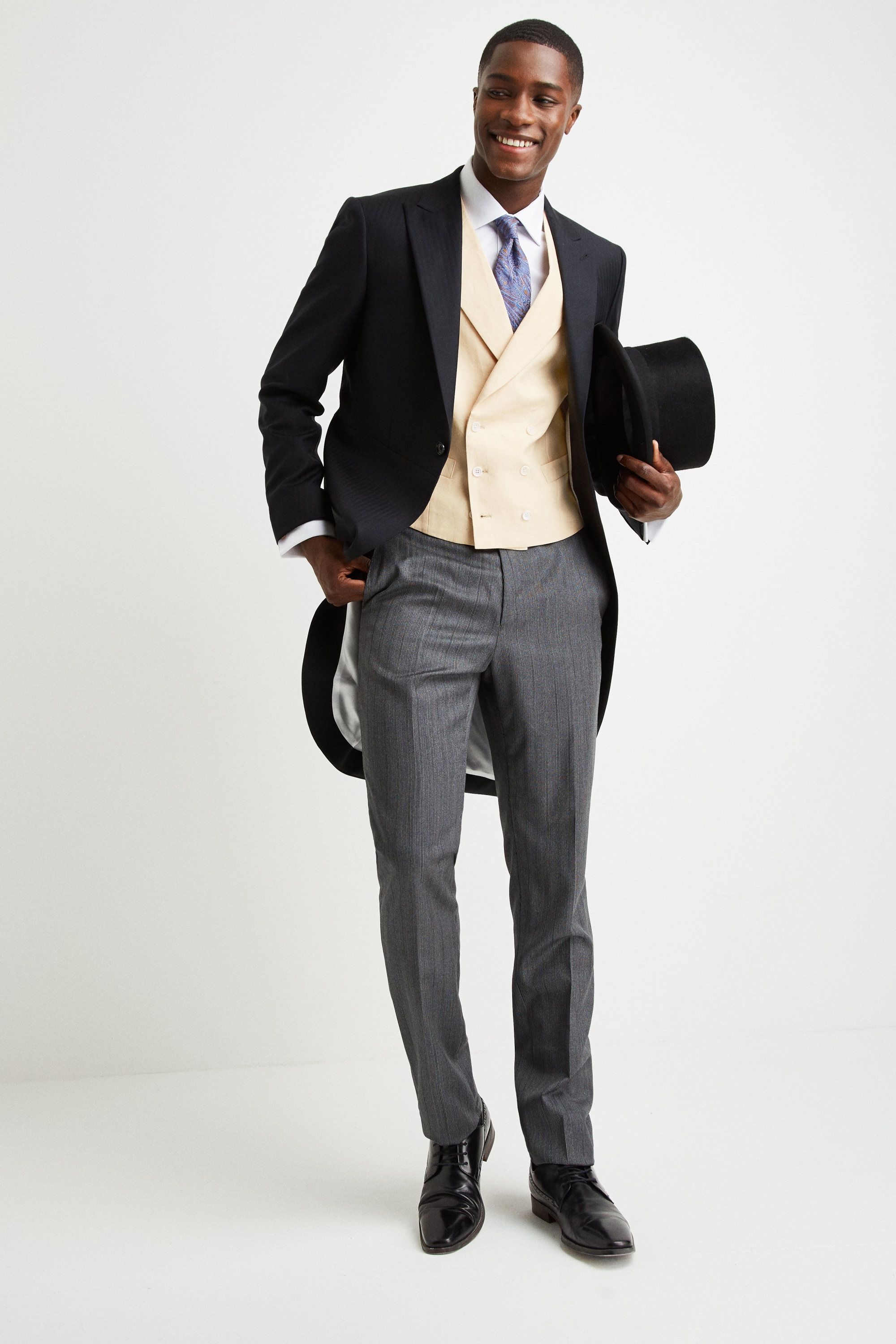 Generally, morning dress is intended for formal affairs that occur in the morning or afternoon. Special considerations for weddings that start during the day and continue until the evening.
In the UK, a morning suit is a less formal version of a morning dress suitable for races and summer weddings. This suit differs from the formal morning dress only in that the cutaway, trousers and vest are made of the same light and mid-gray material.
Outside the UK, morning dress is most likely seen in monarchies such as Luxembourg, Holland, and Japan. In Germany, the stroller is known as Stresemann in honor of the Chancellor, who first popularized it in the mid-20s. In some other countries, it is known as the director's jacket, based on it's traditional role as clothing for members of corporate boards of directors.
18. Chesterfield Coat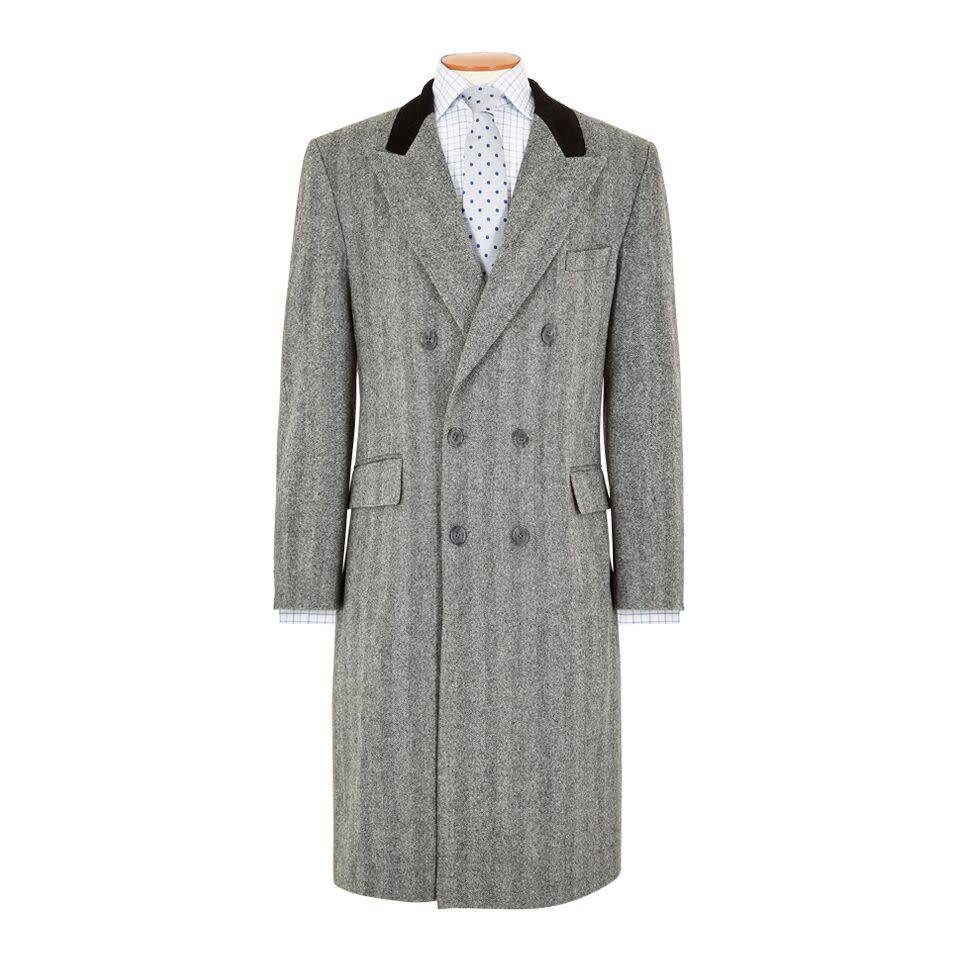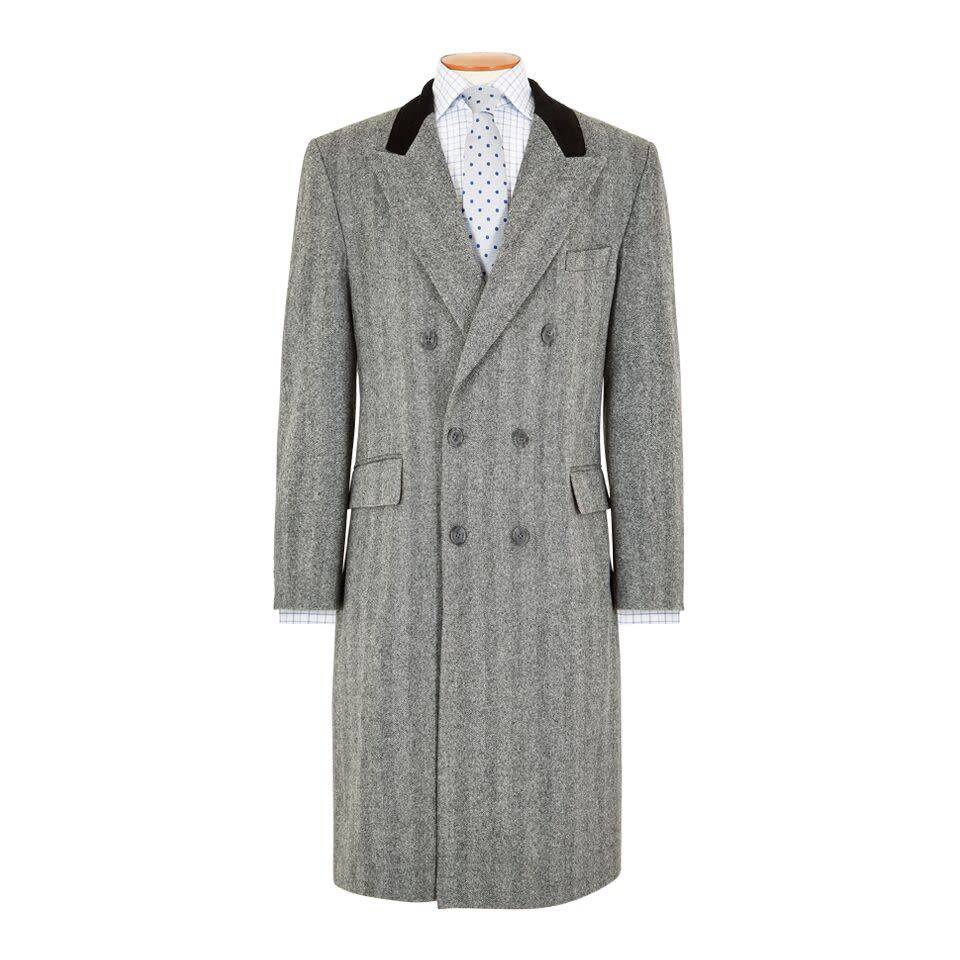 Chesterfield is one of the ultimate single-breasted overcoat. In London, one of the first to adapt it in the mid-nineteenth century was Count of Chesterfield. The new overcoat made a stir because it lacked a horizontal cut along the waist line, which characterized the frock overcoat used at that time. Since then, the model has not changed much: a subtle thin line; reverses of medium size; two horizontal pockets with braids and flaps; left breast pocket, optional; cut on the back; length above the knees.
To be worn over a professional clothing or evening suit. Chesterfield coat is usually realized in soft exquisite, elegant fabric, often in a mixture of wool with cashmere or even pure cashmere, in traditional gray or navy blue. There is also a version with hidden pockets, known as a covert overcoat.
19. Raincoat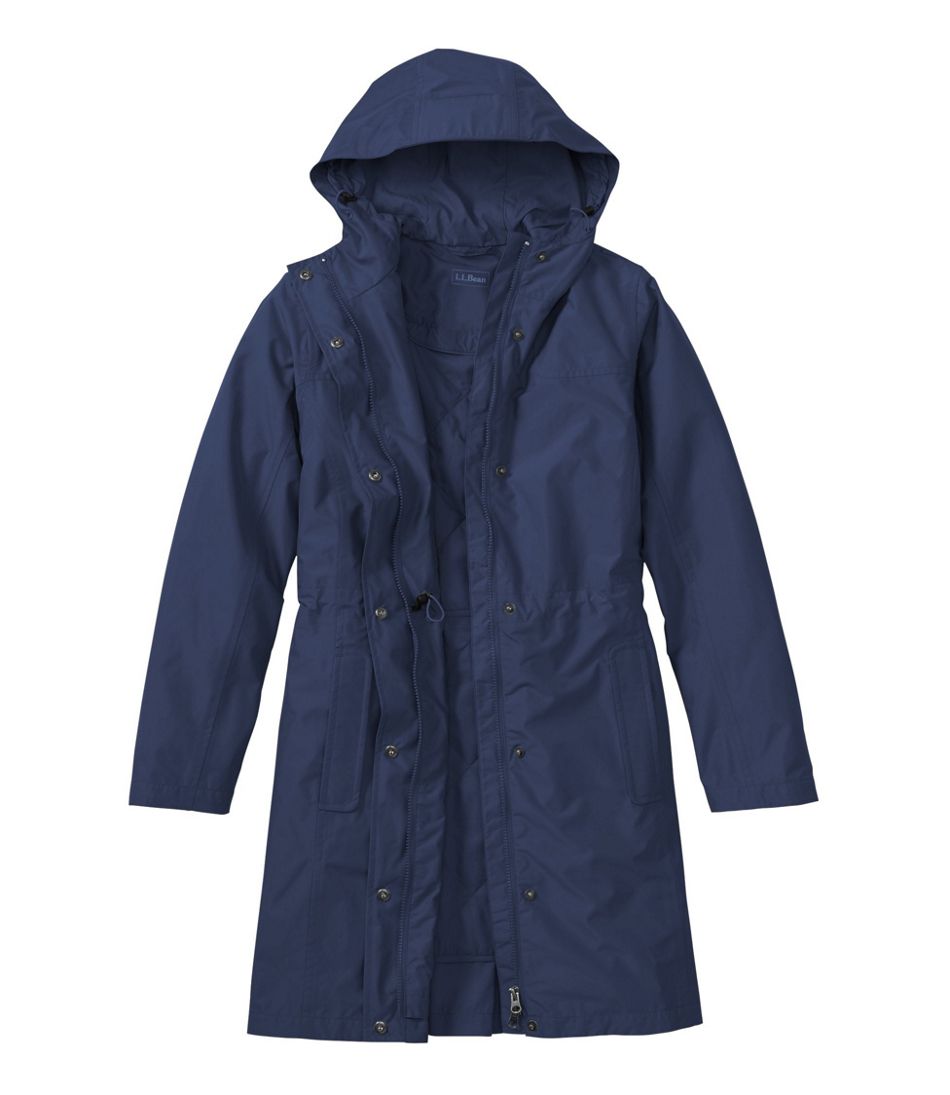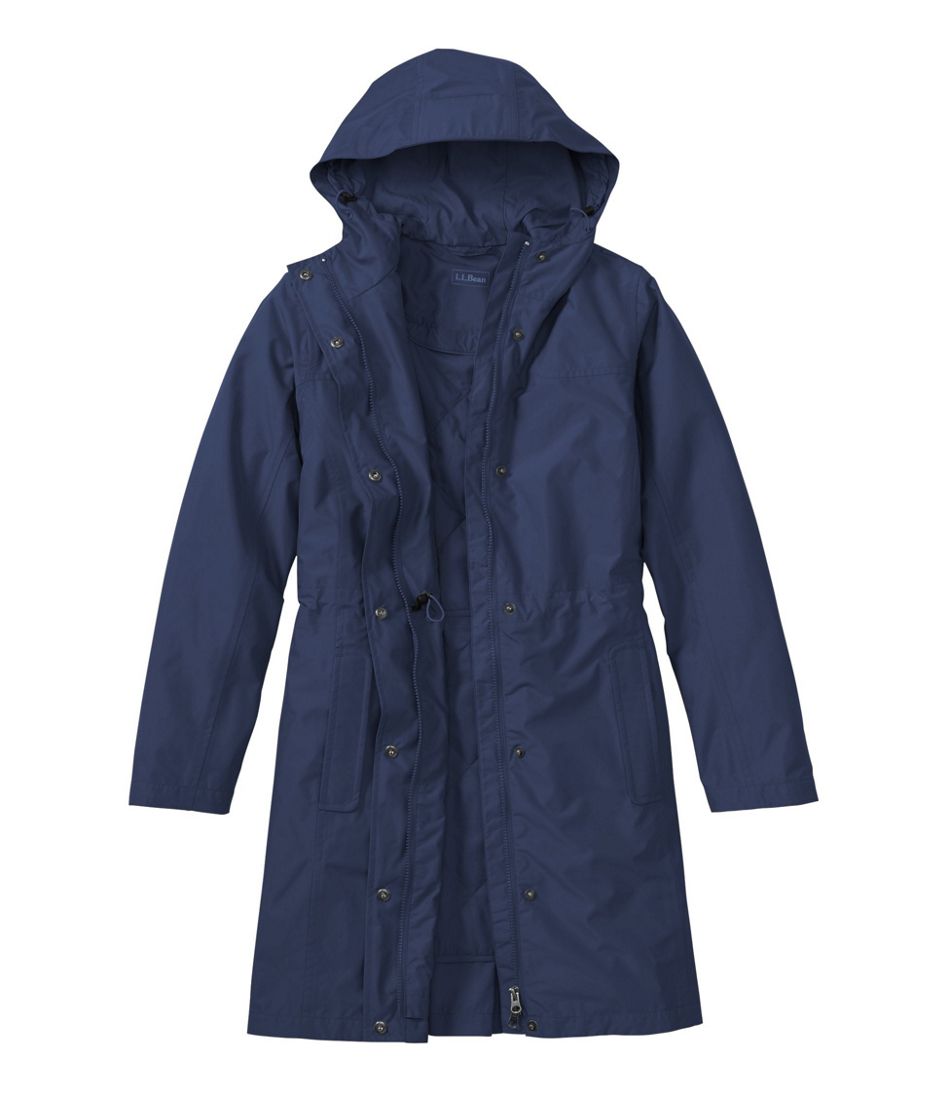 Raincoats are designed to separate rainwater from the body of the wearer.
Many early raincoats were prepared using a rubberized solution applied to the material. In the eighteenth century, women's raincoats were extremely voluminous and difficult to wear.
Modern raincoats are made from vinyl or from light rubberized fabrics that make the coat less difficult to move, comfortable and warm, except that they are water repellent.
Full-length raincoats are usually a popular model, and when it comes to designer raincoats, you can be sure that their collection will probably have several full-length raincoats.
20. High Vis-Vest Coat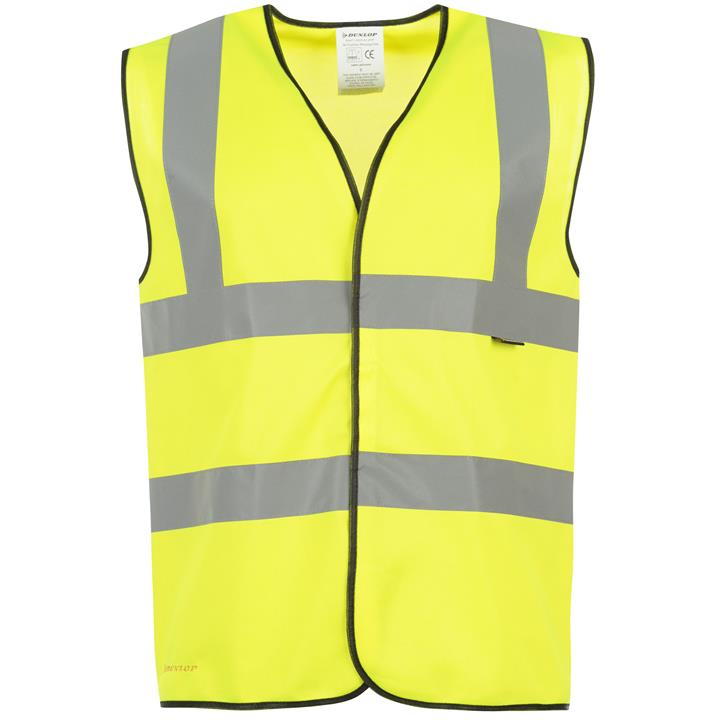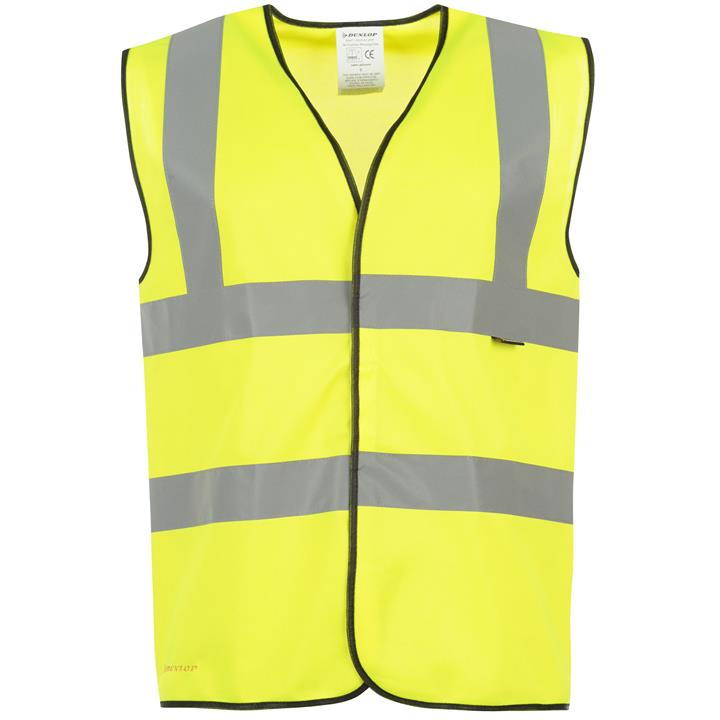 High Vis-Vests are common clothing for many working professions. These include yellow vests, which are the most popular form used as a uniform for airport workers and construction workers. Its purpose is to ensure high visibility for the user, as they often work in conditions that could put workers at risk of accidents.
21. Windcheater Coat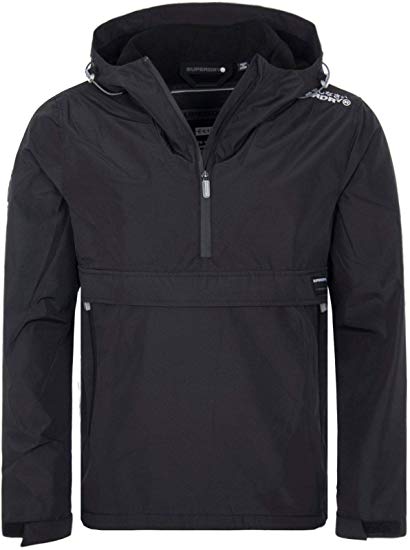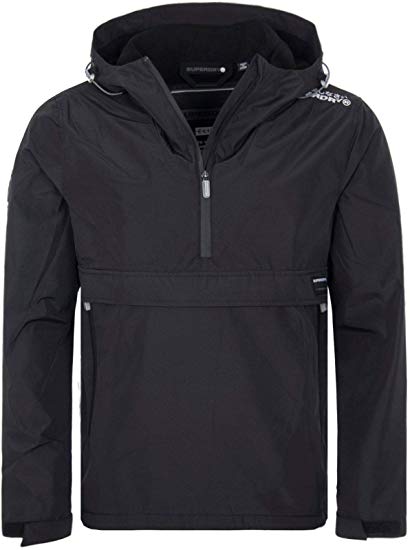 This is a thin layer of fabric coat designed to withstand wind and light rain in autumn or winter. Uses an elastic waist and zippers to allow for adjustment.
This is a complete breakdown of all types of jackets that you can buy for men. Over time, new and different versions of jackets comes in the market. Buy the ones that suit you and enter the world of men's jackets.
22. Overall Coat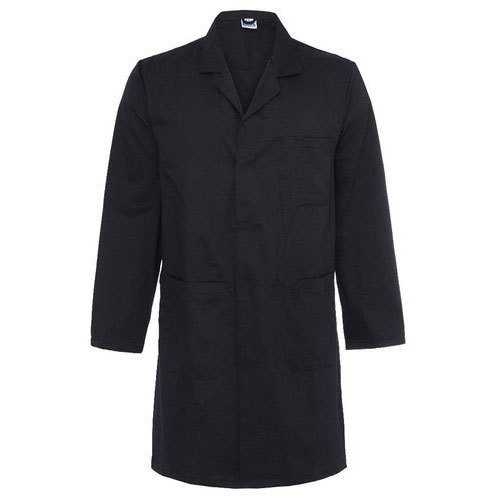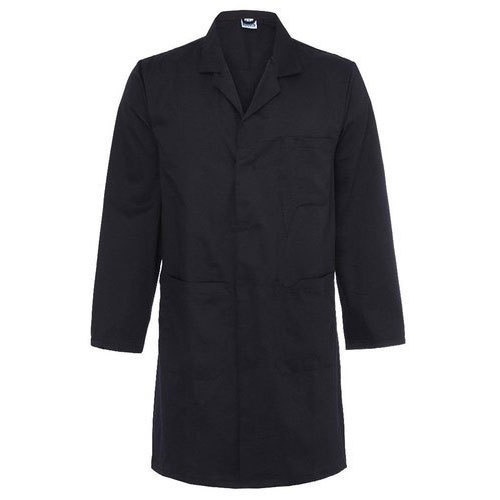 It's a type of clothing that are usually worn to protect men from the elements. Occupations that combine coveralls are usually worked occupations, such as construction work, equipment, carpenters, painters, roofers, and more. They were invented by Levi Strauss & Co. However, they have evolved significantly to achieve their modern form.
23. Car Coat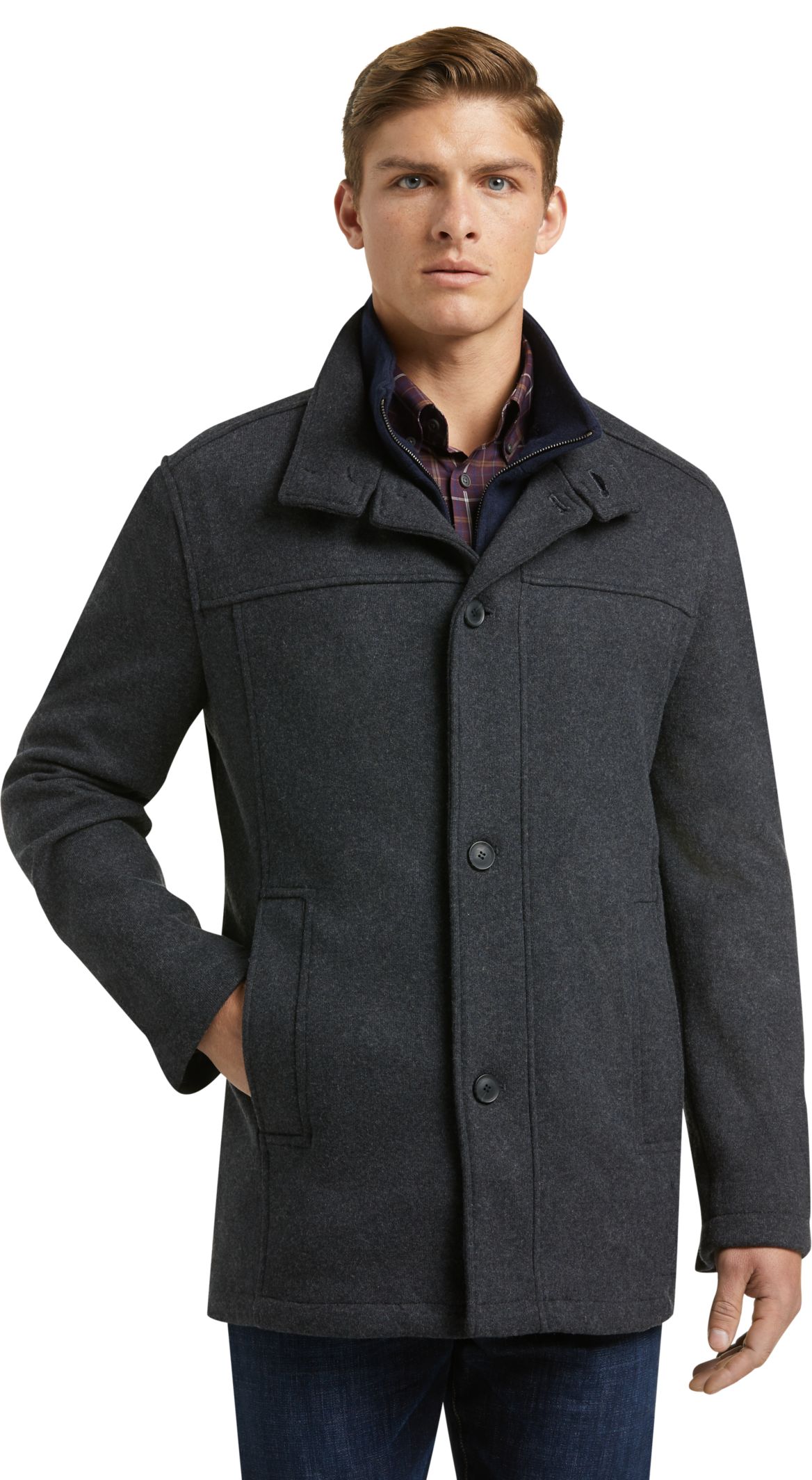 Initially, a car coat was designed to keep drivers warm from the wind while driving old-fashioned open cars. The slight A-line cut and the wide cuffs were designed to provide a full range of motion during. The car coat is usually made of heavy wool and has a flat front panel over its closure to protect it from wind and rain. A typical car coat has a thigh-length with a straight collar and two welt pockets. The type of closure varies between a zipper and buttons, although buttons are the most common.
24. Coatee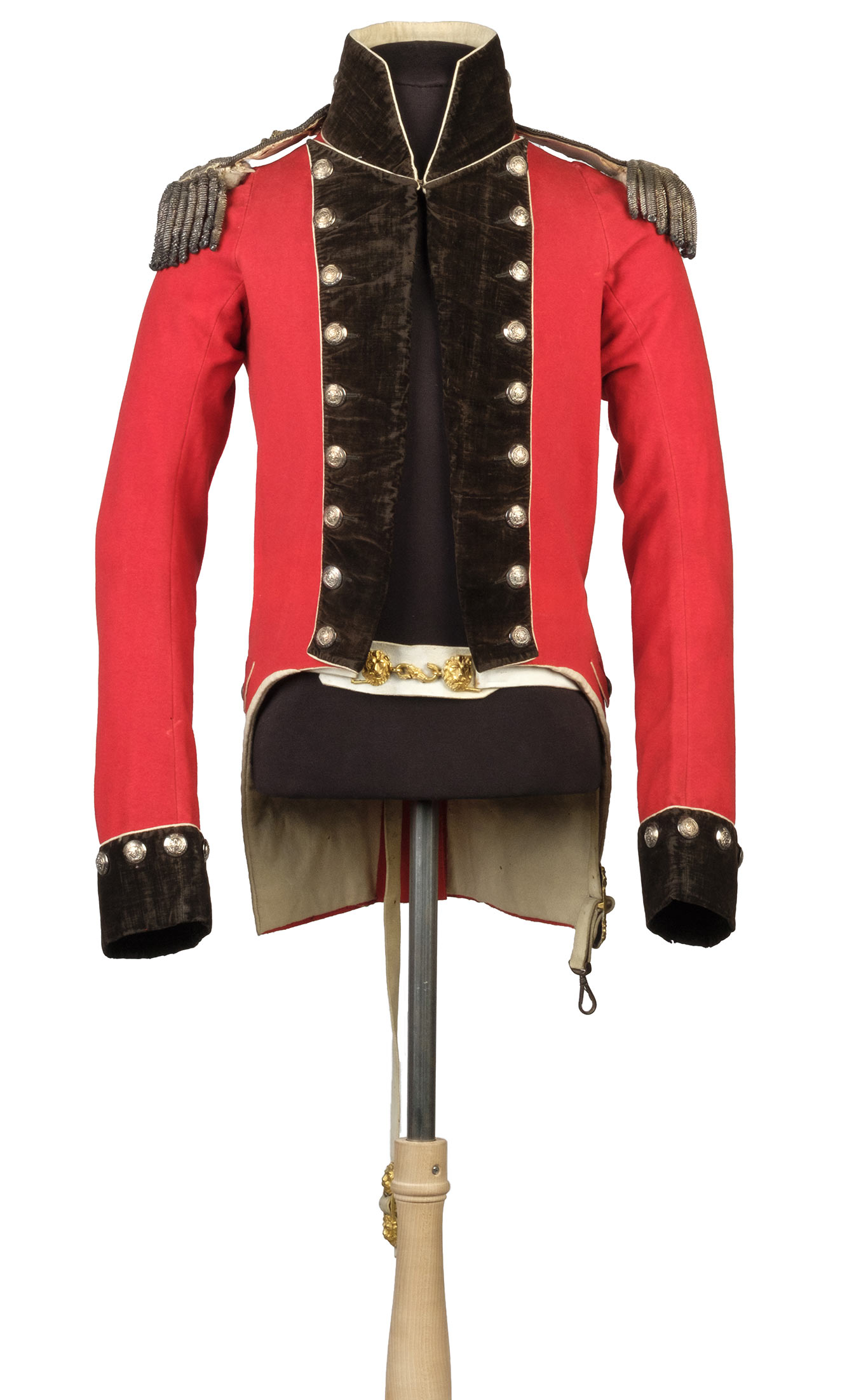 This red coatee with black collar, shoulder strap and cuff may have been worn by an Irish volunteer in the 18th century. The coatee has piping at the bottom and the plain silver buttons. The straightening collar has a silver braided edge and a double loop to the gorget button. The shoulder strap is covered with silver jewelry, which is also attached in the center. The strap has a wing with silver trim and a contour.
The cuff is cut with a button covered in red and blue, a silver braid and two pairs of simple silver buttons in front. There is a white false turnback piped with blue from the waist to the tail, which has false pocket flaps highlighted in blue and bears two pairs of ordinary silver buttons.
Coatee, an early 19th-century military coat, which is still worn with Highland dress.
25. Mackintosh Coat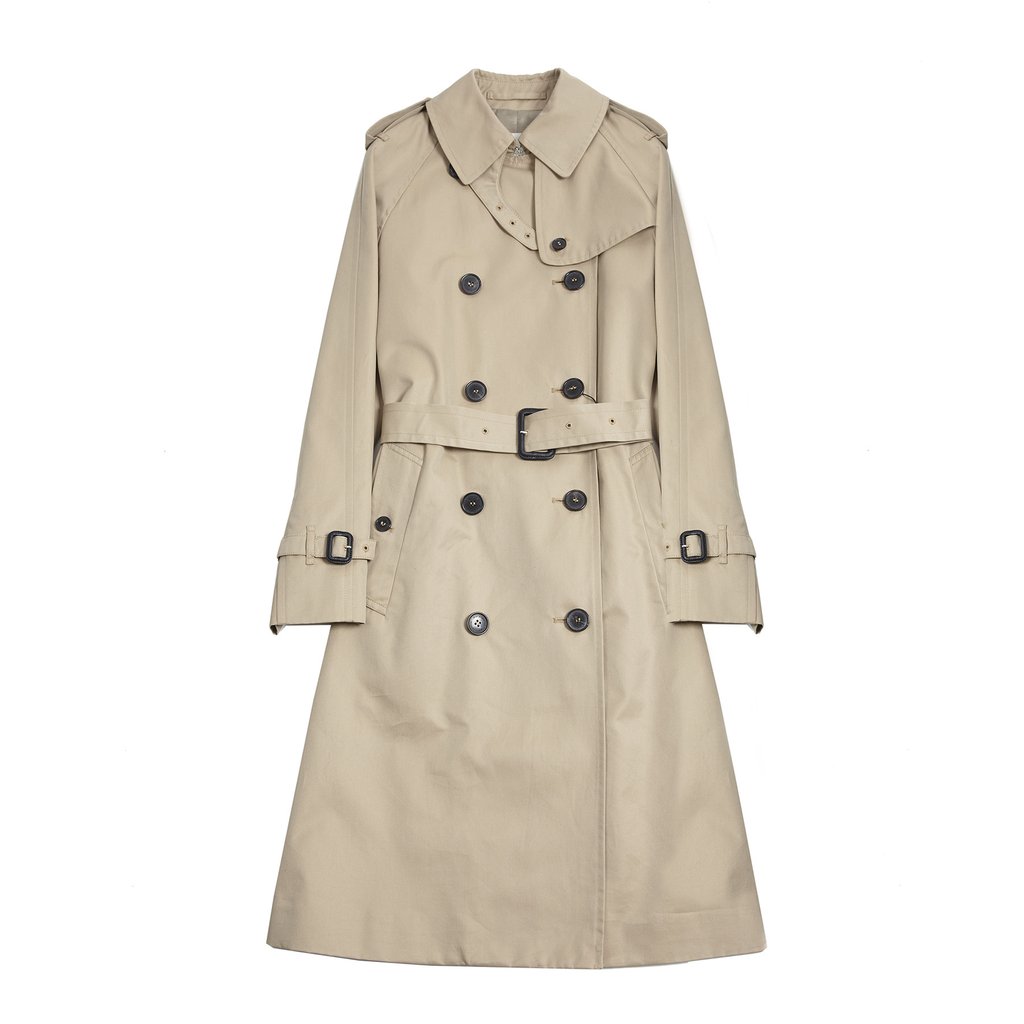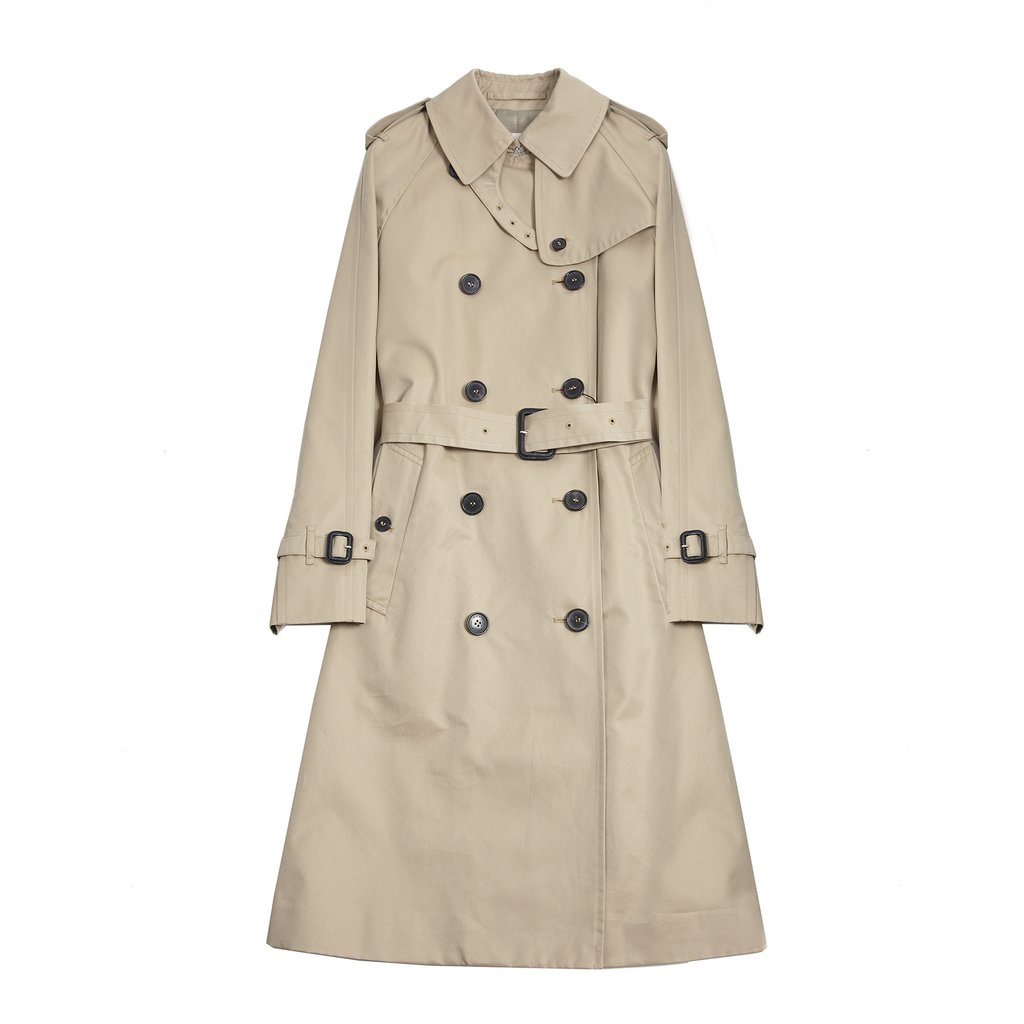 The Mackintosh coat was invented by Charles Macintosh (without the K!), A Scottish chemist, in the early 19th century and 1823. Macintosh has launched a new way to make waterproof clothing using rubber liquefied in coal tar naphtha to join the two pieces of cloth together.
Mackintosh nowadays has become a popular, household name in the manufacture of rain-wear. This elite luxury model is focused on the quality and design of all weather and rain conditions.
The Mackintosh coat comes in many different styles and fabrics; in fact, the entire product range includes everything from classic designs and elegant coats to more modern and modern coats for the younger generation.
26. Warm Coat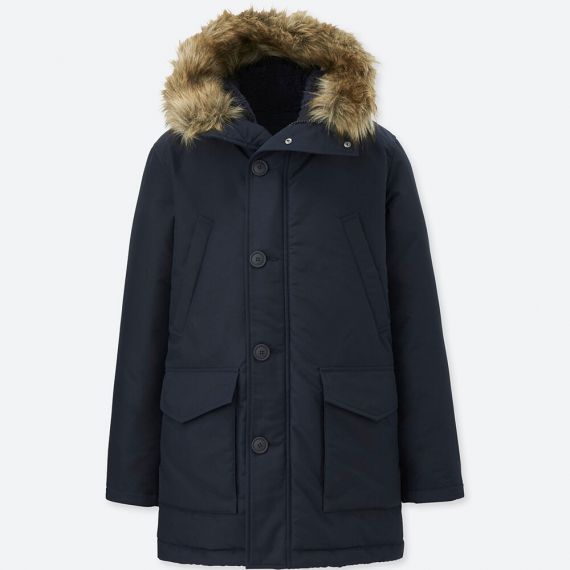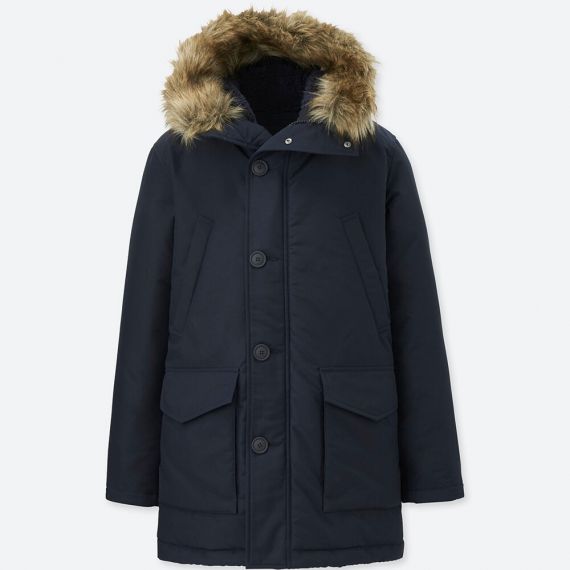 Warm coats usually have long sleeves and are open at the front, closed with buttons, zippers, hooks and loops, toggles, a belt, or a combination thereof. Other possible features include collars, shoulder straps and hoods.
27. Body Warmer Coat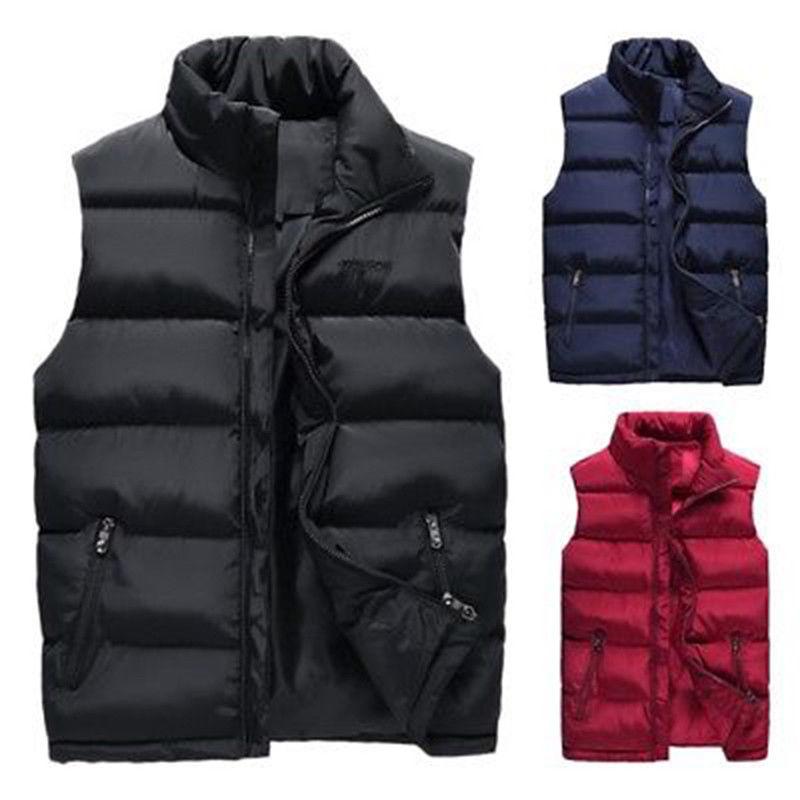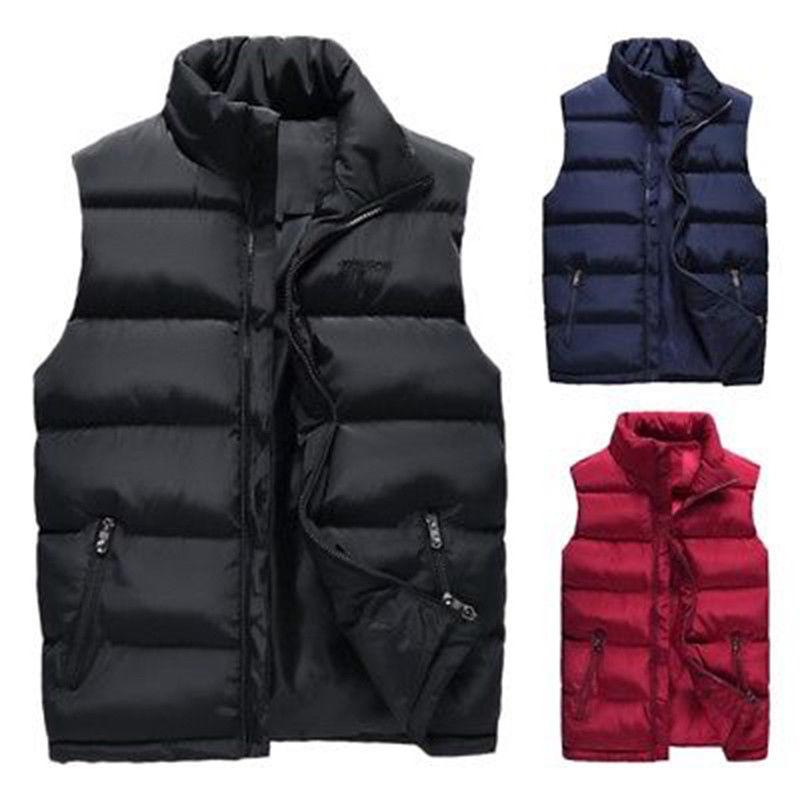 Body warmer coat must have fiber heating material, which is heat-resistant, durable and can quickly heat up. Soft body warmer coat interior gives you great comfort. It must contain an infrared function that is effective for the human body and pain relief as well.
28. Shearling Coat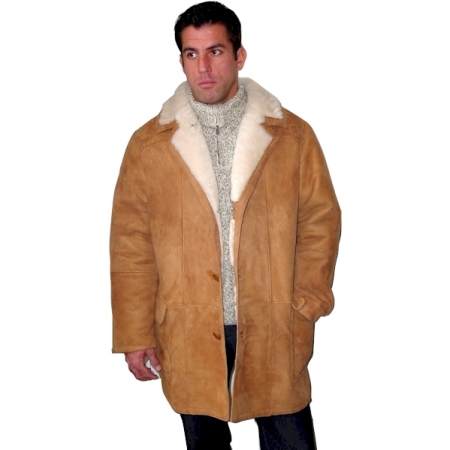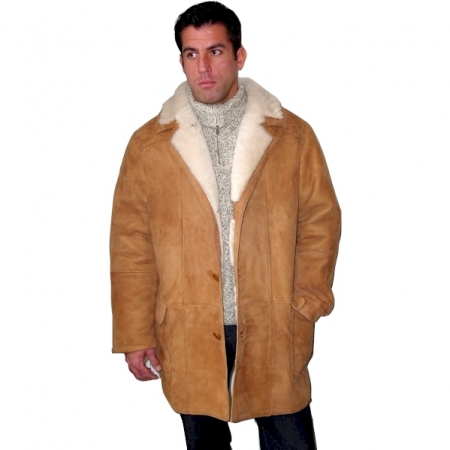 As for the unlikely icon styles, Del Boy is pretty high on the list. However, worn right (that is, without a flat hat and sovereign rings), his signature shearling coat can be a valuable asset in your cold-weather clothing arsenal.
However, if you are an animal lover, this may not be for you. But, thankfully, synthetic alternatives are becoming so good these days that you can replicate the look and feel of the real thing without compromising your ethics.
29. Covert Coat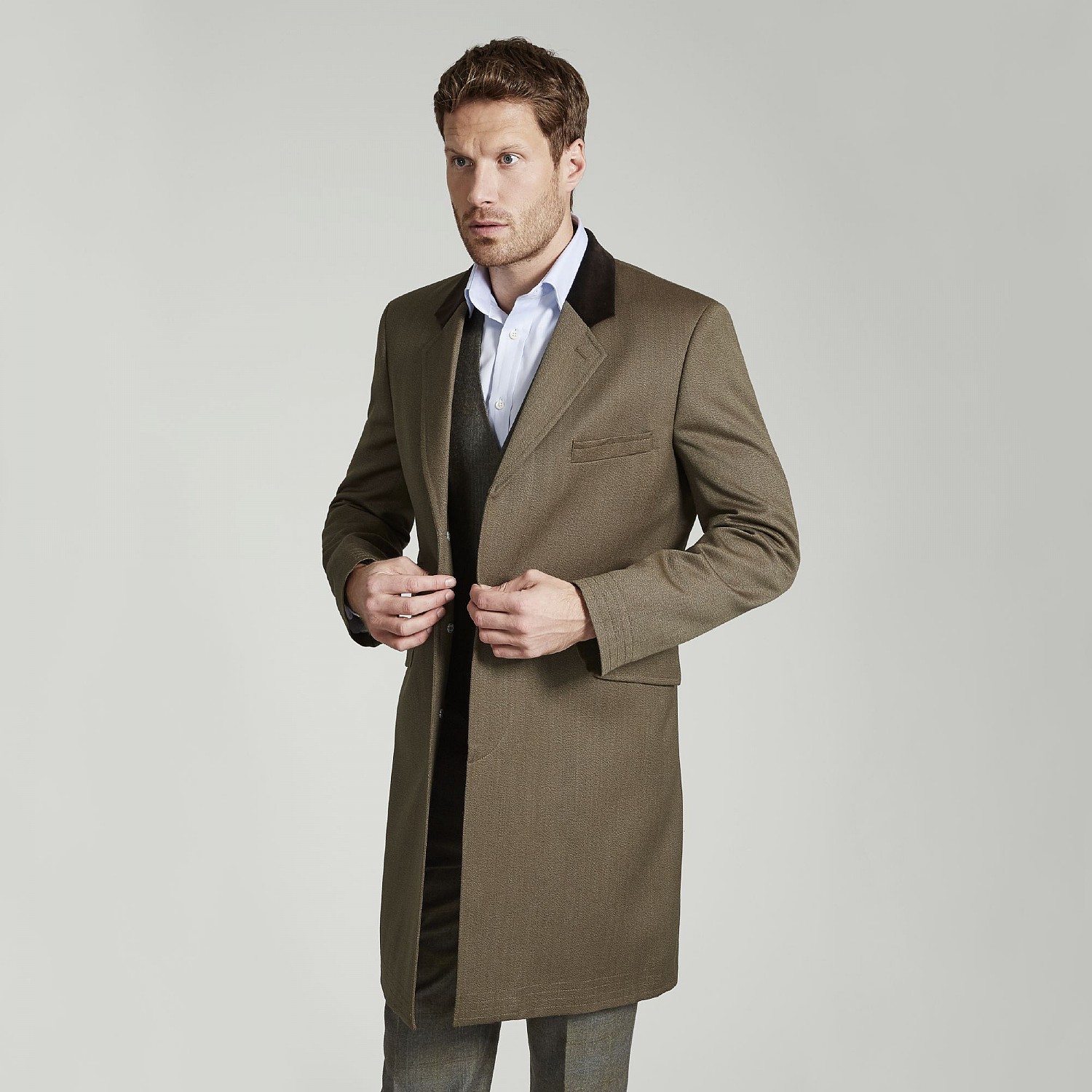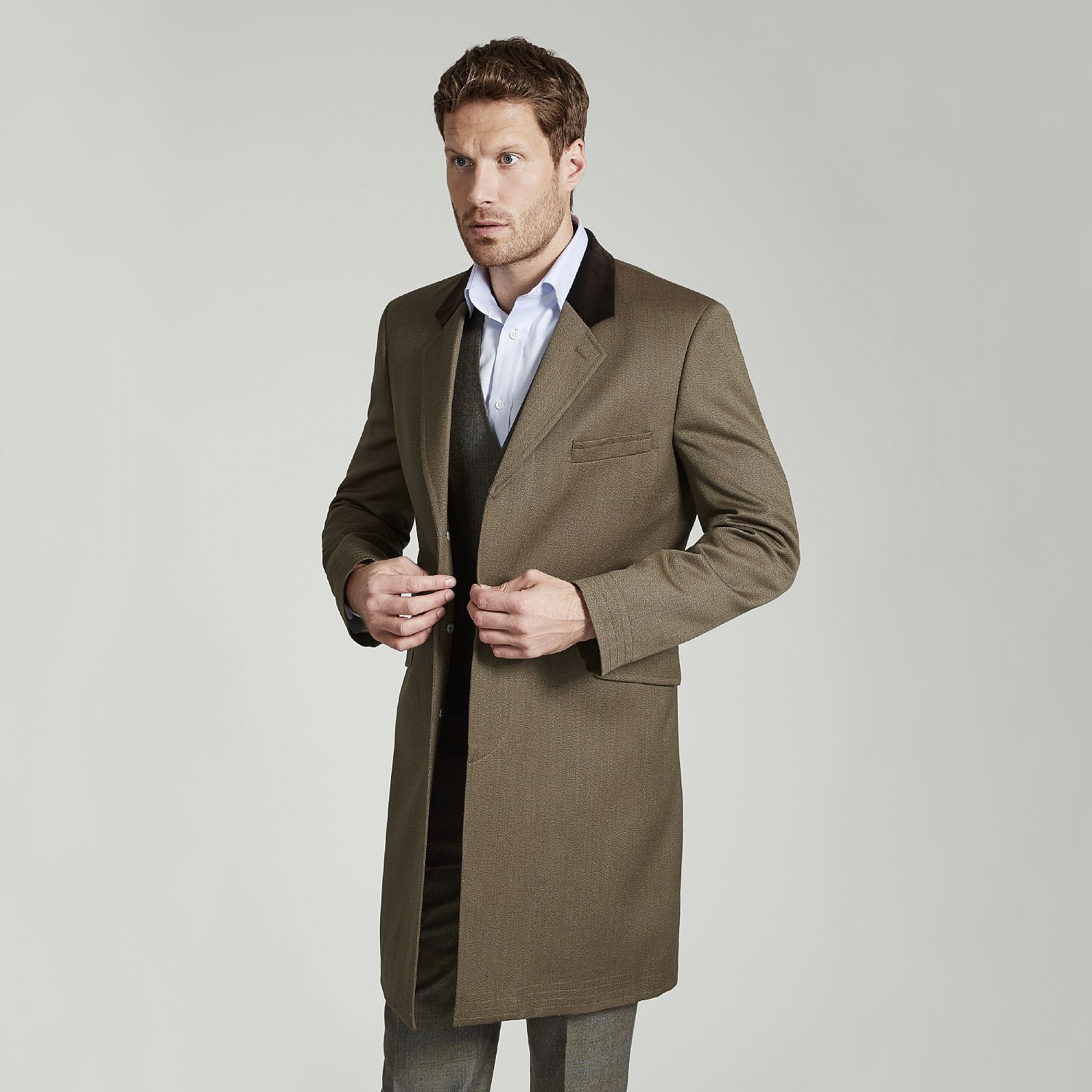 Covert coats are now sold as Gentleman's coats, but they were created in the 19th century as a short tweed top coat for riding or hunting. Nowadays, covert coats are usually made from wool, tweed, or heavy gabardine twill.
The Covert Coat will always be; Single-breasted and with a notch lapel, in most cases, they have a contrasting upper collar from mole velvet. Pockets will be straight or slanted and sometimes have an extra pocket. The coat will have a single vent. Cuffs usually have four or five rows instead of a working button. Colors range from a traditional green-brown wig to a reddish-brown, and now more often – gray, dark brown, navy blue and black.
Covert coats be worn in many ways. They look very smart over a suit of a double-breasted waistcoat. If the coat is black or camel, they can look striking over a dinner suit. If your coat is tweed or wool, wear over a roll neck or cashmere jumper to give it a more relaxed look.
30. Tailcoat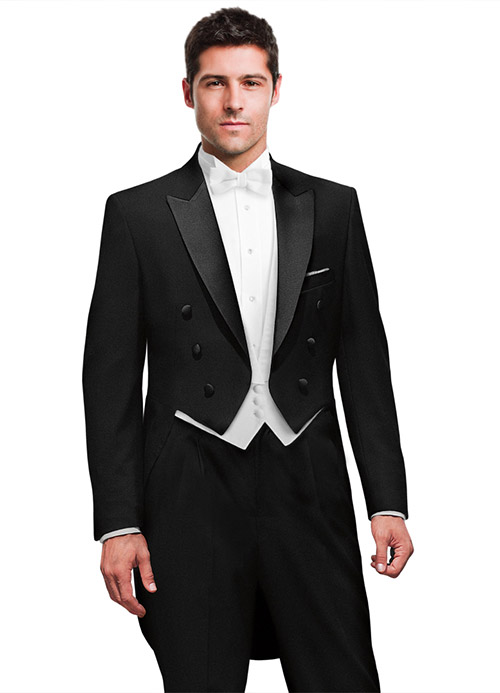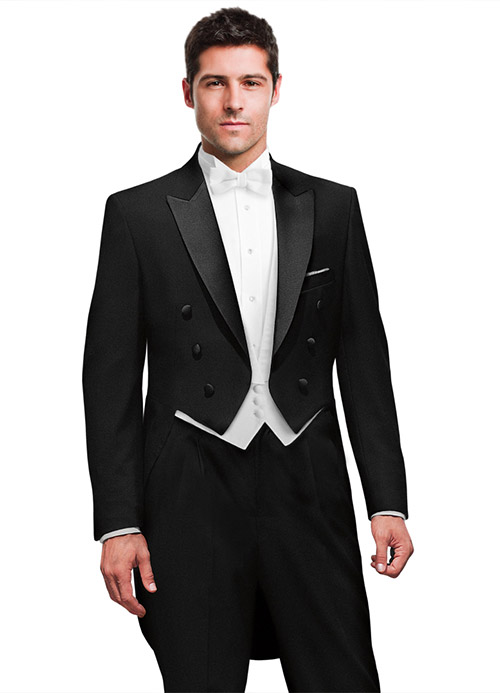 The trend of wearing tailcoats began in the 19th century. The tailcoat, also known as a swallow-tail coat or claw-hammer, fur became part of the gentlemen's everyday fashion in the 1830-1850s. Today, fur is considered one of the most popular types of formal wear for men. These clothing is usually worn by men for white ties or extremely formal occasions.
Tailcoats are waist-length coats with two long tails at the back of the jacket that extend to the wearer's knees. Traditional fur designs have tailcoat feature pockets inside the jacket. These pockets are designed to hold your gloves when you are not wearing them. An older tail design includes satin finishes on the lapel of the coat. These coats are double-breasted, and both rows of buttons being non-functional in most cases.
31. Sports Coat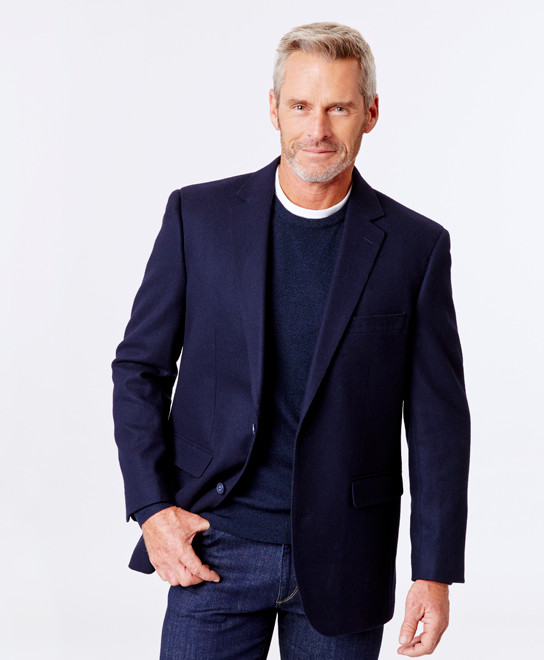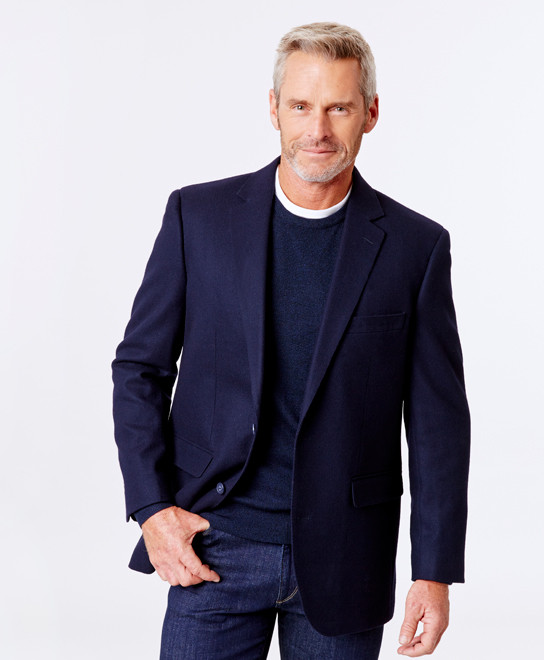 A sports coat or jacket is traditionally been considered suitable clothing for sports events. It was usually worn for sporting events at exclusive clubs. However, today, it can be used as casual clothing for all kinds of events. This is usually not accompanied by any ties or bowties.
32. Waistcoat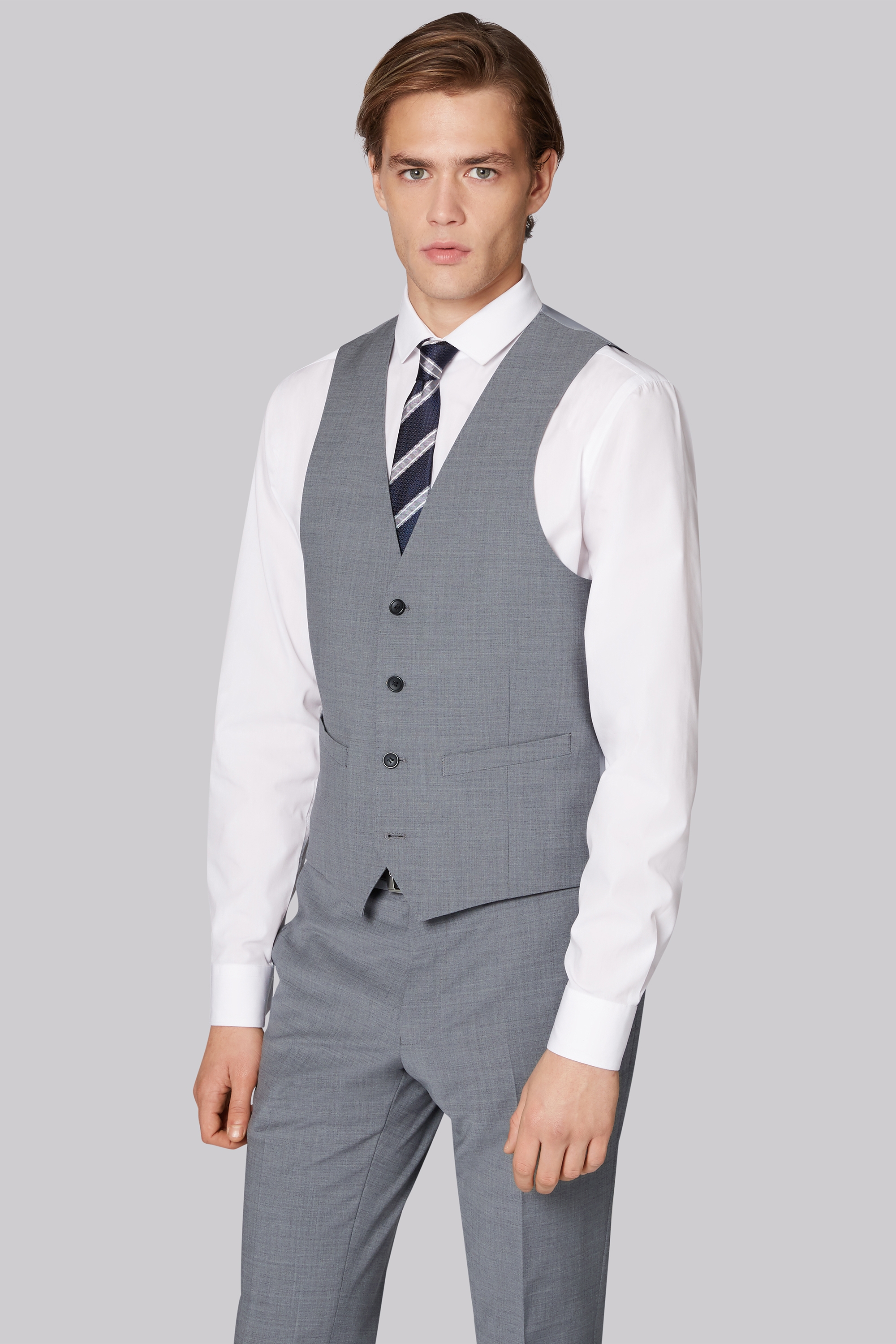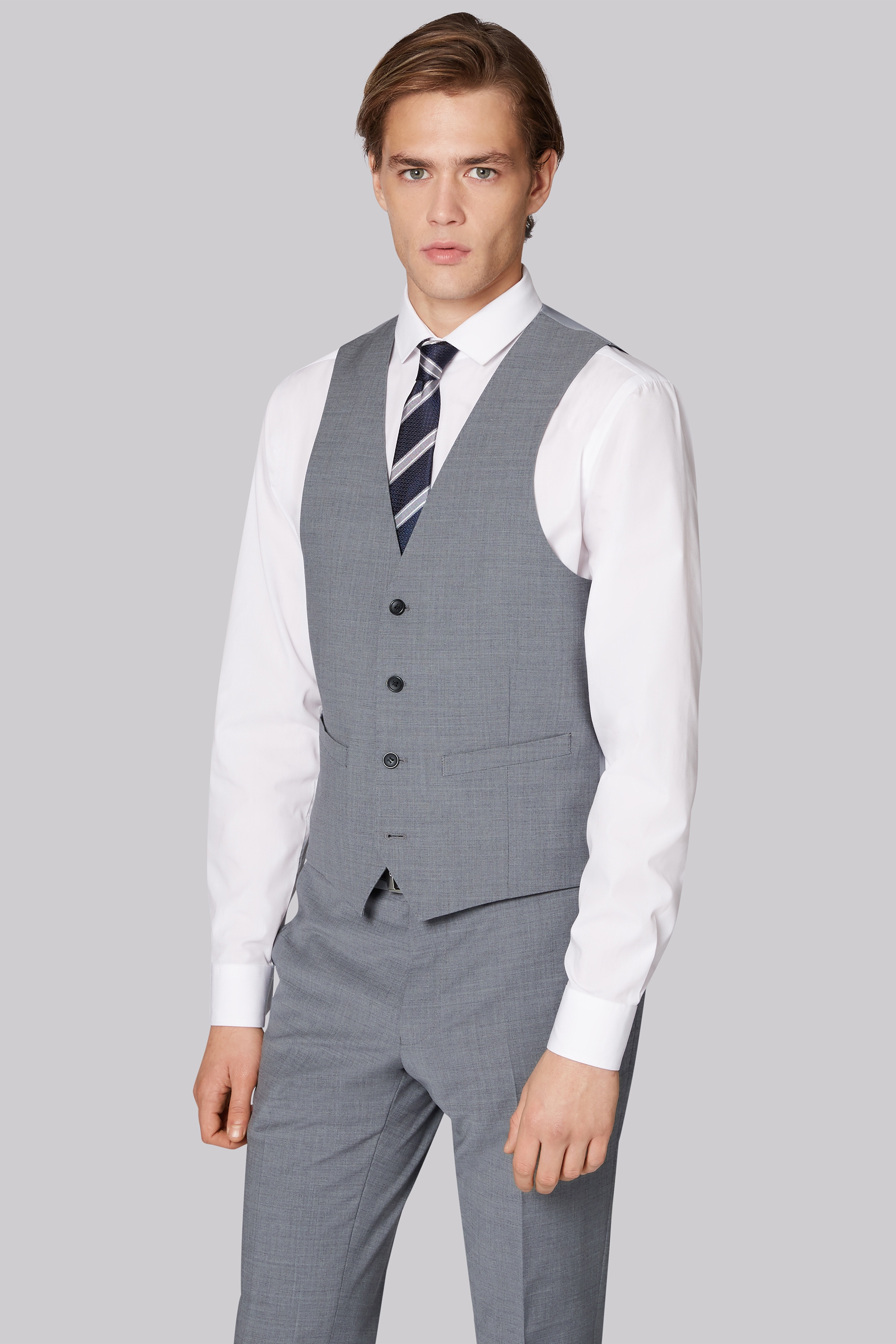 Men's waistcoats are considered an integral part of the overall three-piece suit. It can be worn without a coat if need be and if fashion allows. It is considered purely formal clothing and has been the basis of men's clothing for centuries.
33. Ulster Coat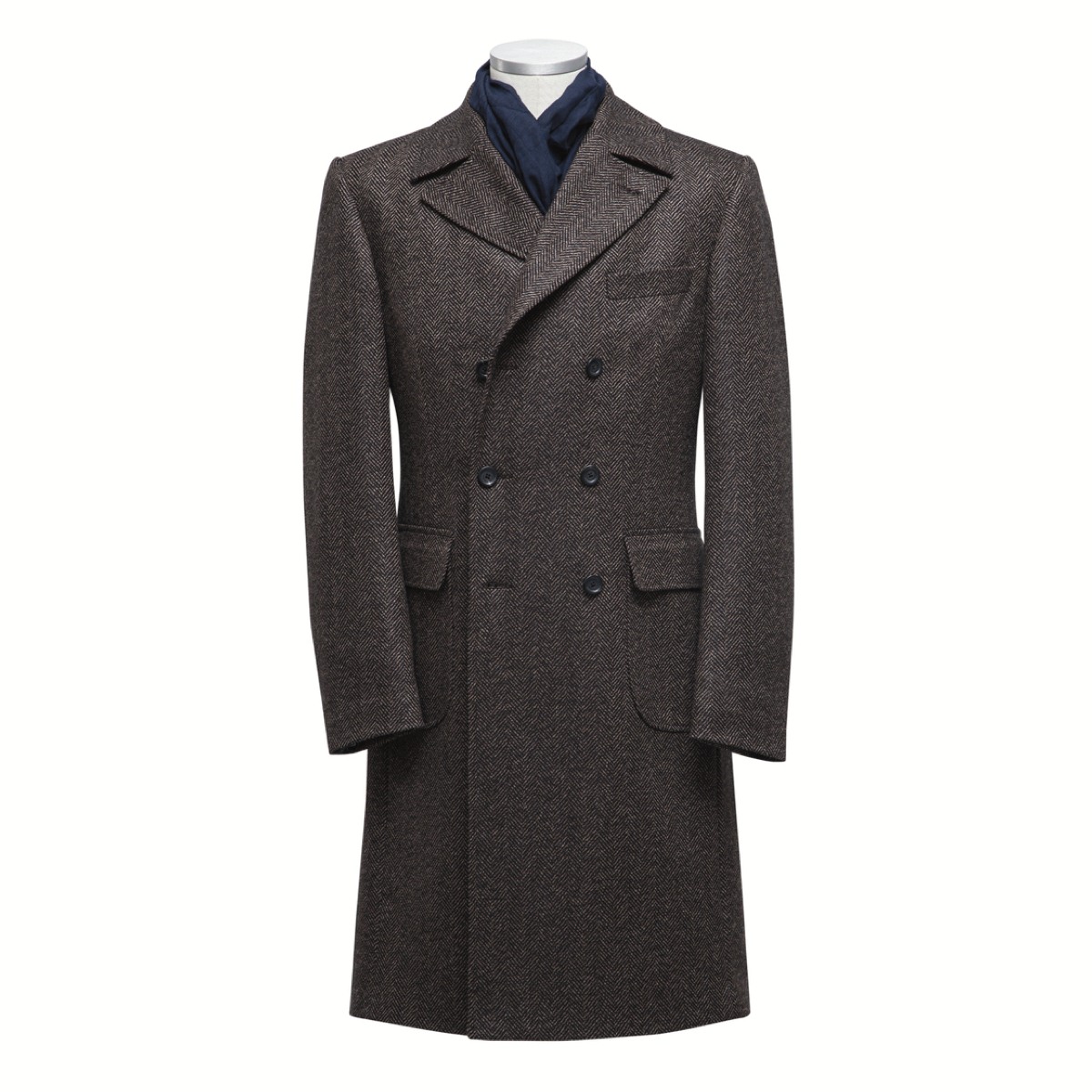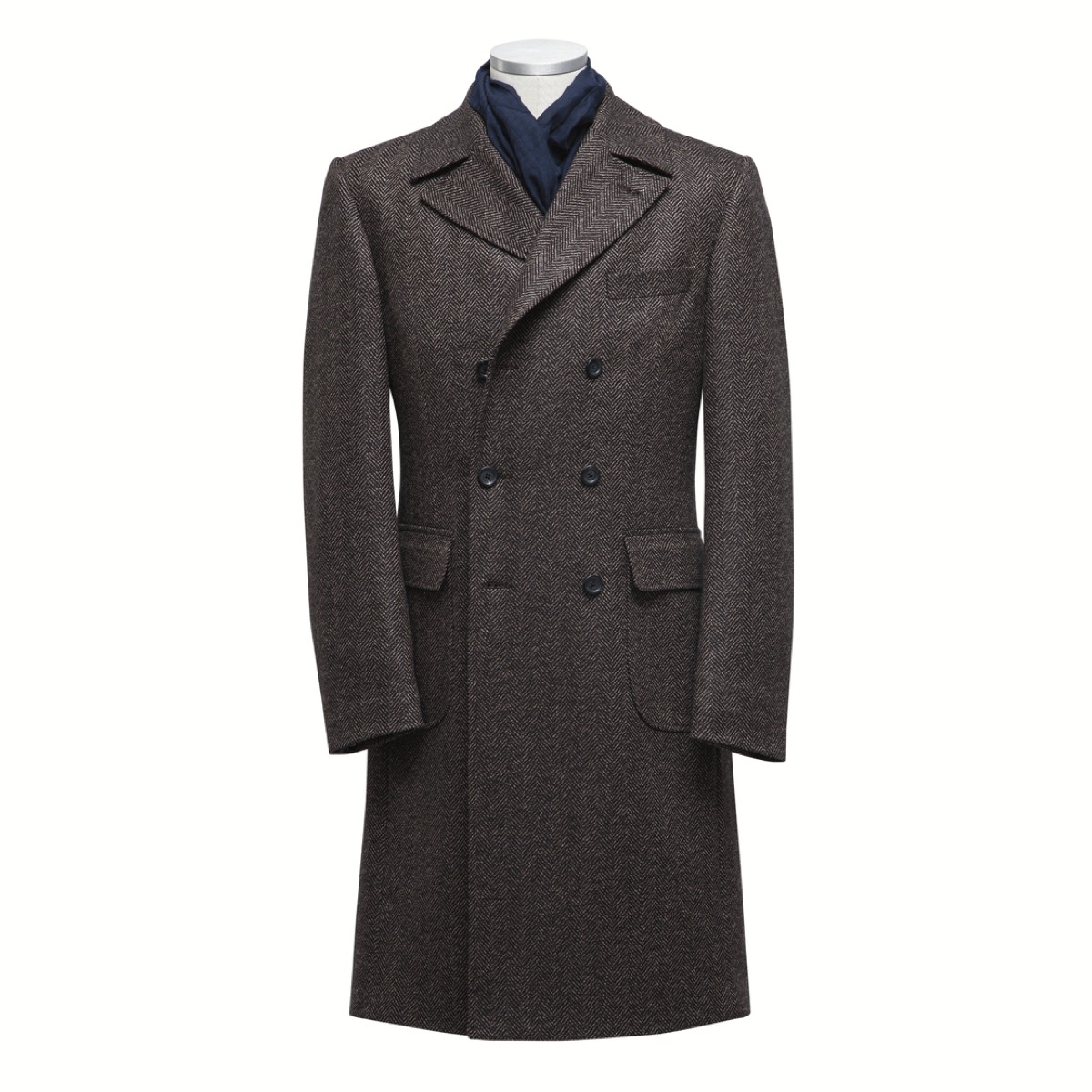 These are the main elegant overalls for the winter, the most pronounced abilities of the tailor. Ulster named after the homonymous Irish Northern province. A martial sample with a strong personality: large reverses, eight buttons, a shirt like sleeves with handmade stitches; pockets with flaps; half belt cuffs; the back box pleat with slit; and on the side of the fold are two deep folds; elegant half-belt; horn buttons; Length below the knees.
Therefore, a well-designed and important overcoat is designed for those who like a more formal elegance, suitable for any business context.
34. Hoodie Coat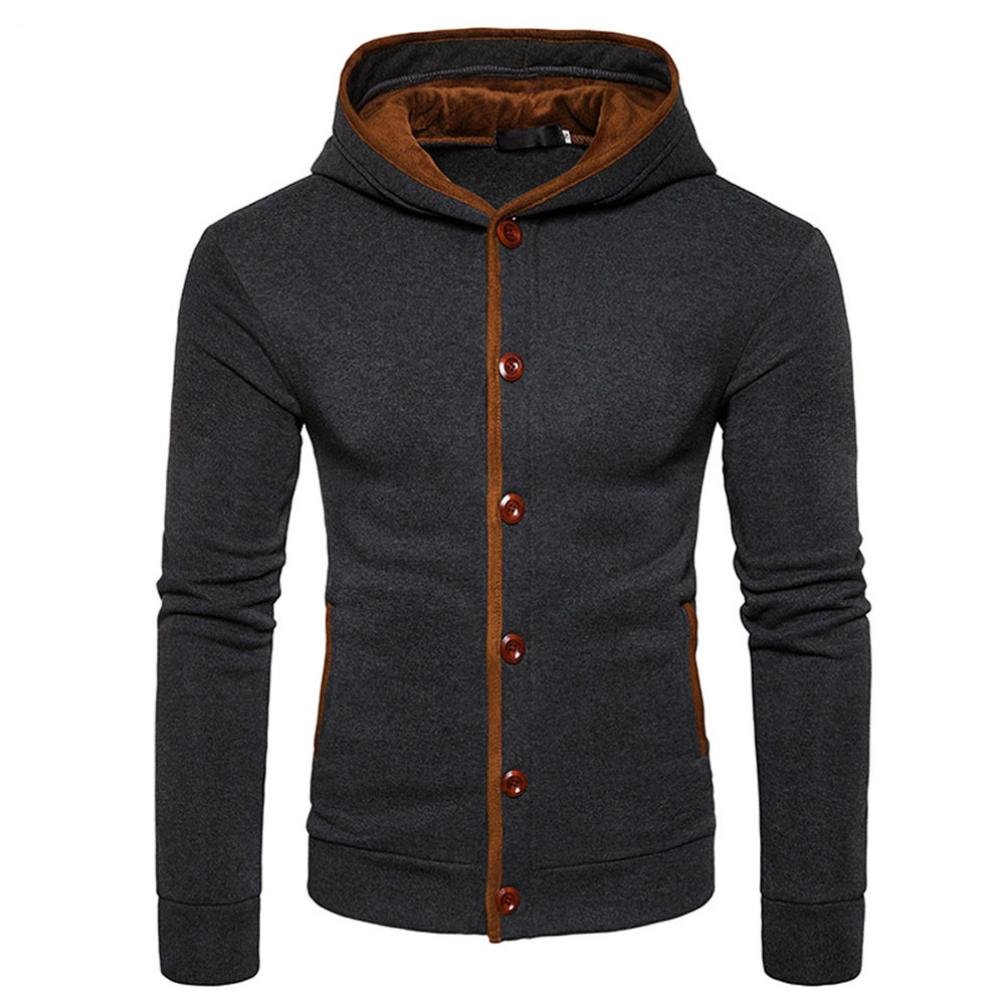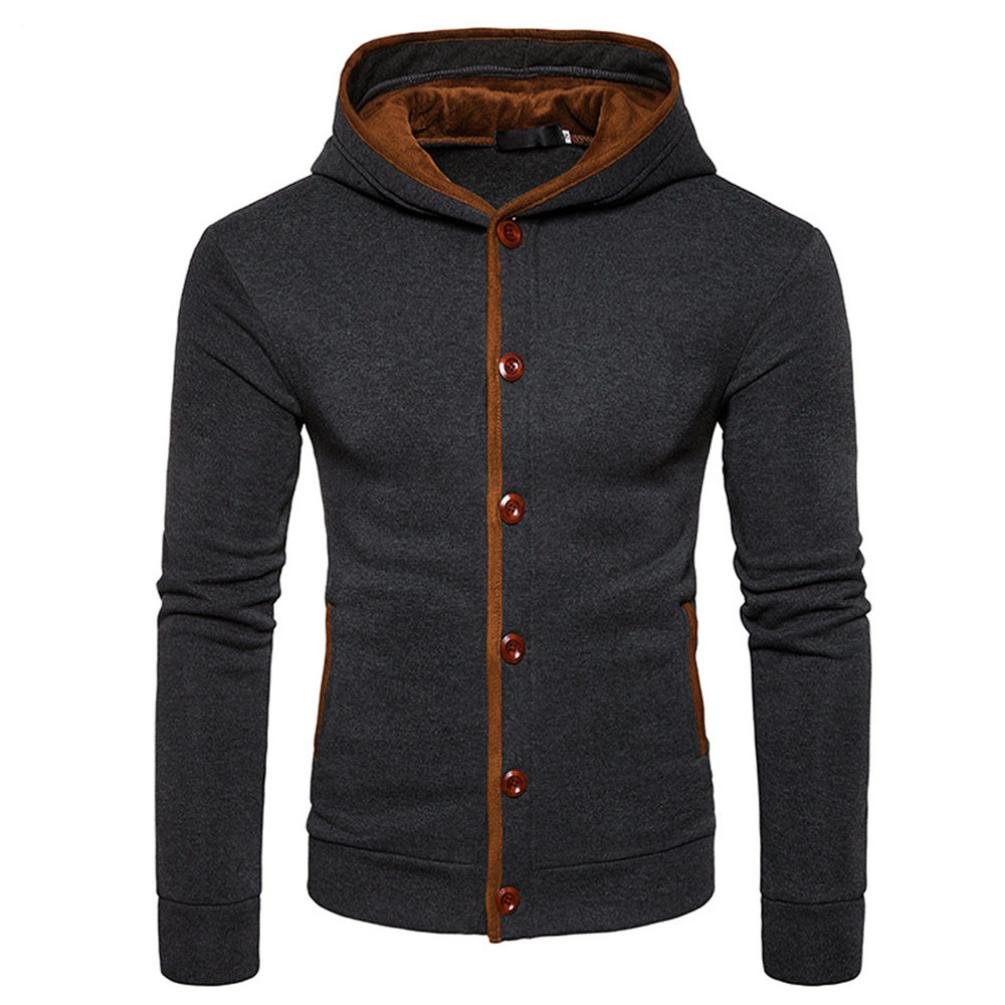 The hoodie can be considered as a sweatshirt or a jacket with a hood. This includes a muff sewn at the bottom in front, and usually a string to adjust the opening of the hood. While hoods have been the main element of men's clothing for centuries, this particular iteration is considered universal clothing for everyday conditions, especially when it comes to young people. It can be worn at sports events, barbecue, parties, school meetings and even some formal events.
35. Paletot Coat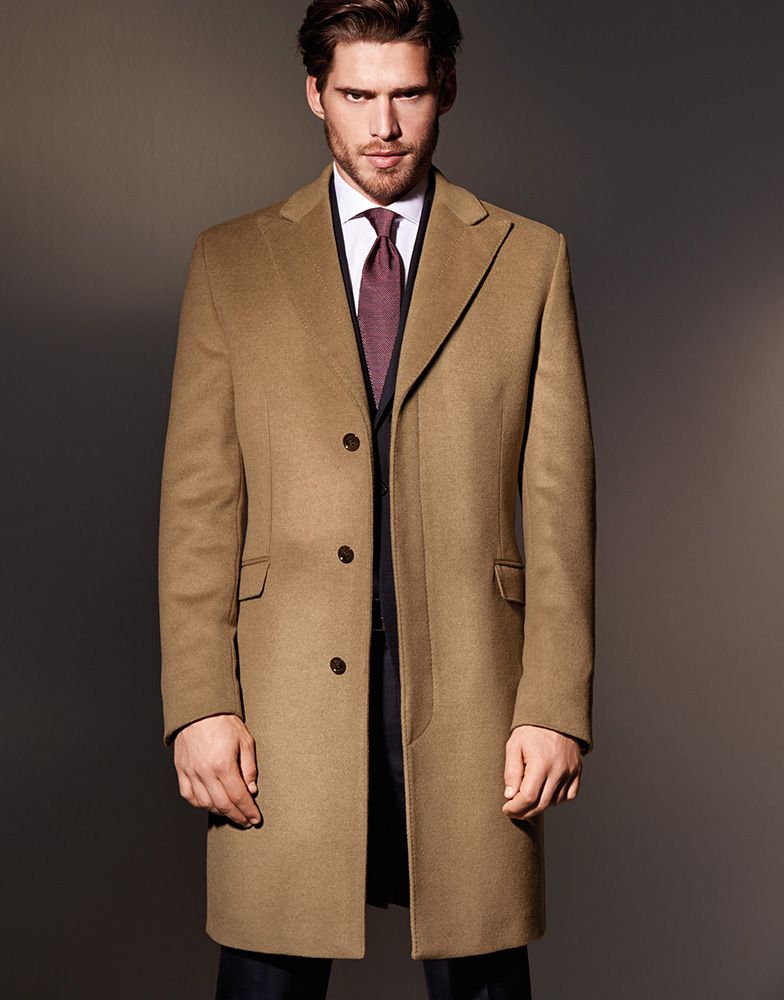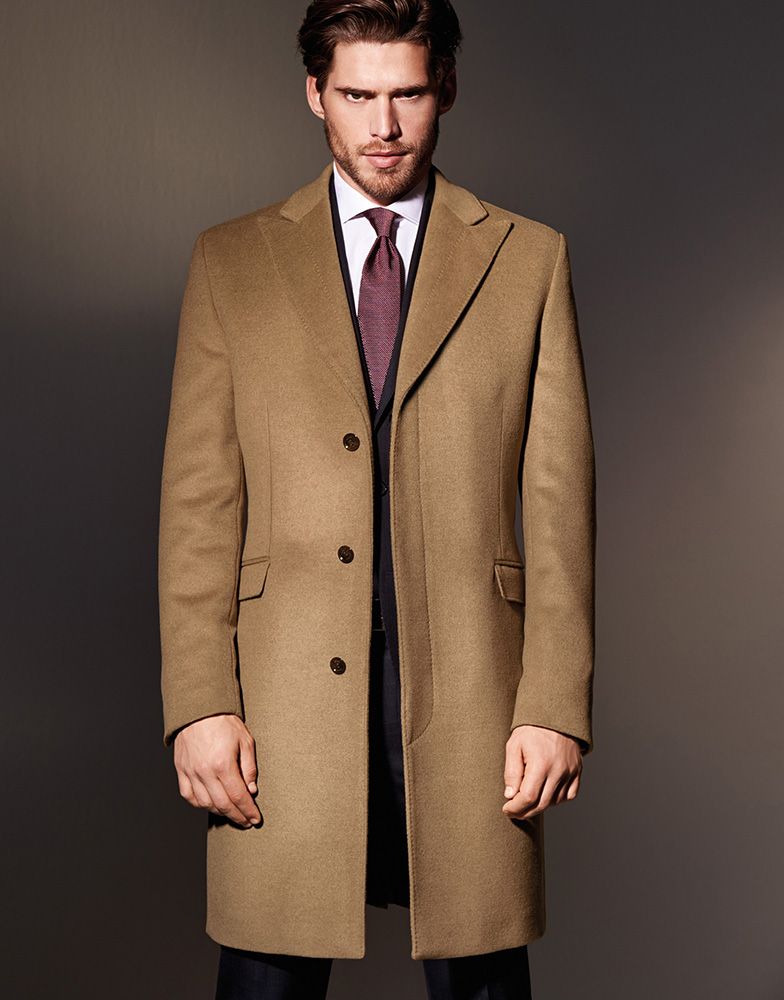 In the mid-19th century, the paletot coat was considered waisted, or at least a light waisted overcoat, with some peculiarities regarding its cut. Many paletots look like frock coats and can be worn without a vest-like undercoat.
As a rule, paletots did not have a waist seam, although some had only one in front, which was placed below the waist. Often, the back seam or back vent were non-existent, but if it was present, the vent was rather short.
Paletots always show some form of side seams, while side folds are usually absent.
The number of pockets in the paletot varies, but, as a rule, they are open from the outside and can be tailored in the form of flap or slip pockets.
Interestingly, there are no strict rules regarding color or fabric. However, the paletot is usually made of dark, plain fabrics. Also, the length is not set in stone. Everything from knee to ankle length is acceptable, although most coats are down to the knees.
In conclusion, the paletot is a very versatile overcoat that will stand the test of time, and you can wear it for many years without any alterations or changes. In addition, it can be combined with most things – from formal wear to casual wear, and you can always shape it. Usually, it is made of wool or cashmere or mixtures thereof, it usually retains heat, especially since there are double layers over the chest area.
36. Cloak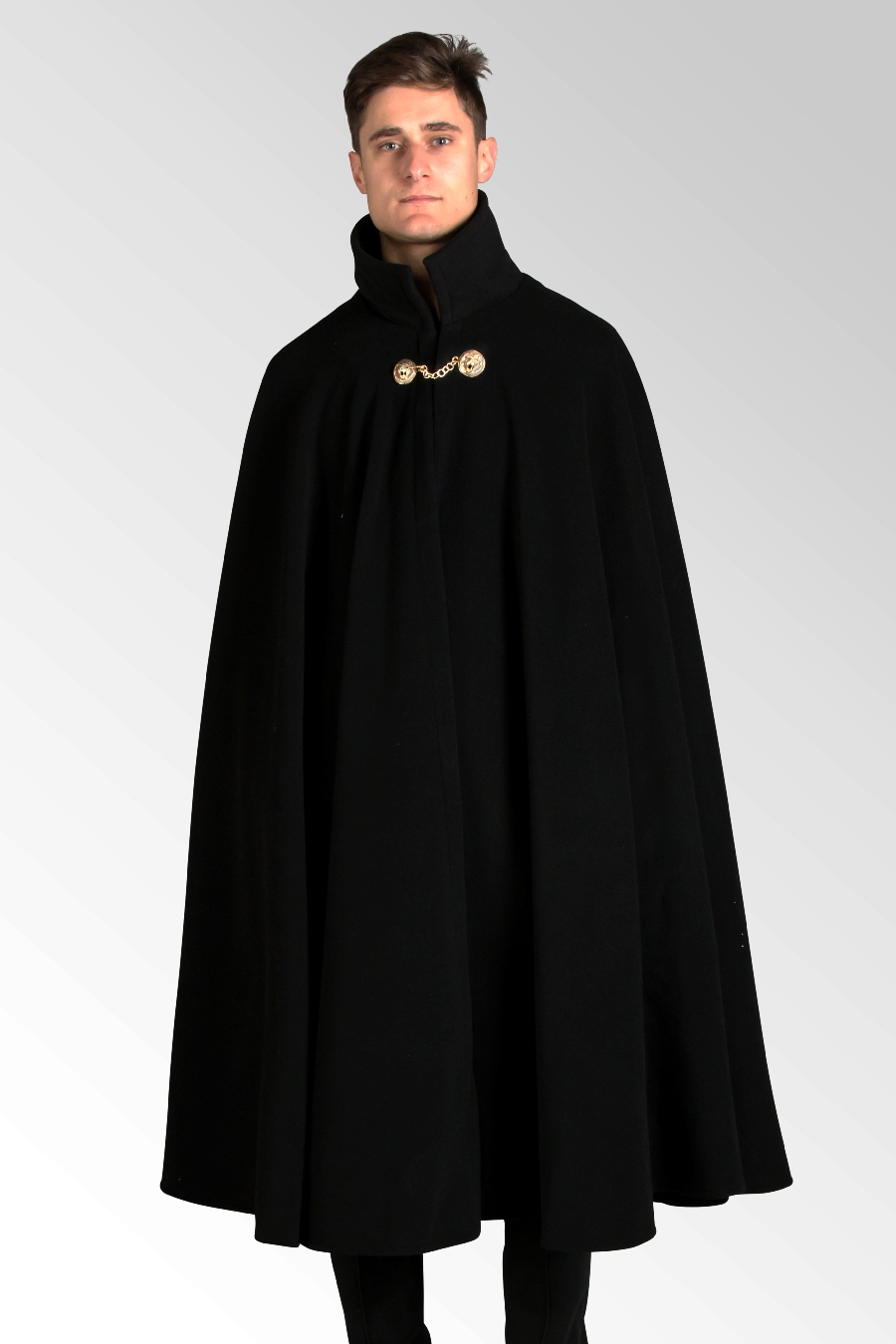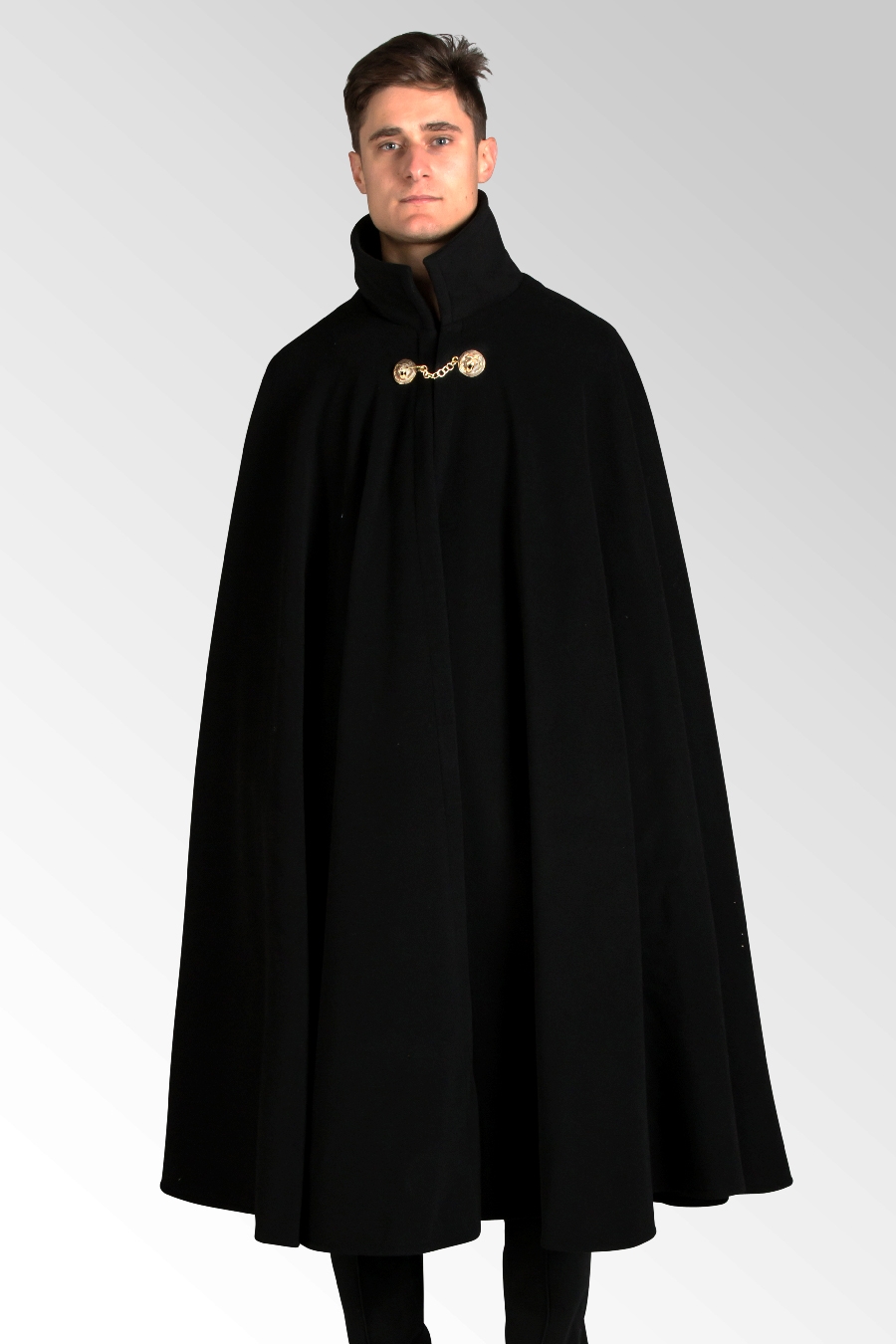 Cloaks have a rich tradition of being worn by people who tend to convey secrets. They are worn by people mainly as fashionable clothes or as part of a costume in the modern world, and not as a means of warming up. They have considered traditional men's clothing and is worn in high-class gatherings such as the Opera or Theater.
37. Frock Coat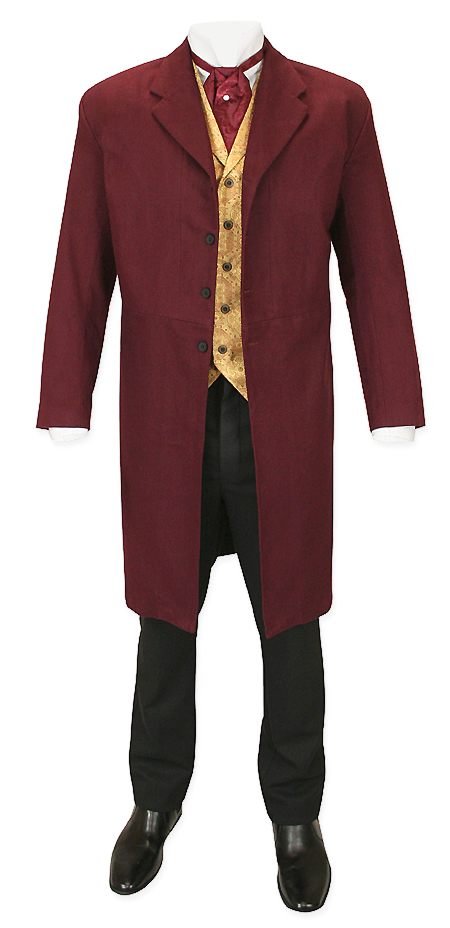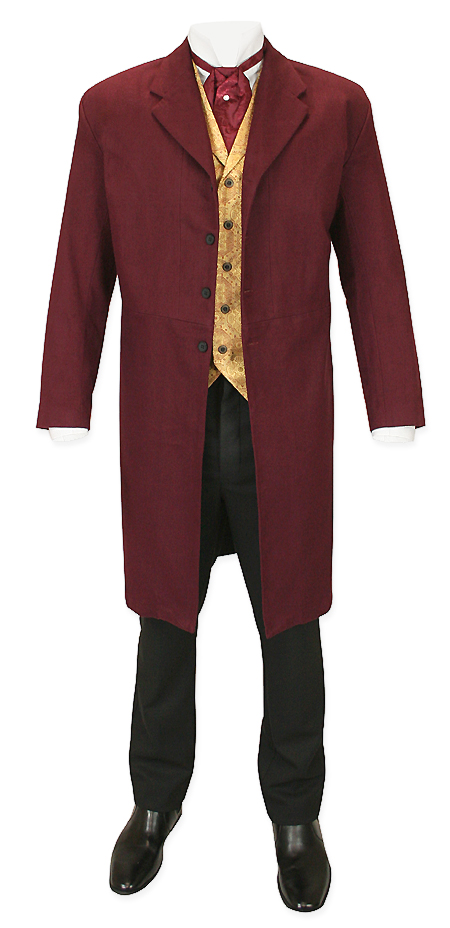 Originally, the frock coat is known as a loose, long fitting garment with wide, like the habit of a monk or priest, usually belted. The term is constantly applied to various types of clothing, which usually refers to loosely fitting garments.
Since the seventeenth century, the frock coat has been thigh-length or the full-length loosely fitting outer garment worn by shepherds, farm workers and workmen in Britain, usually made of a heavy linen with a wide, flat collar, which is now commonly referred to as a smock-frock.
In the eighteenth century, in Britain and America, the frock coat was worn for hunting or other activities in the countryside, and it was loose, with a wide flat collar that went down as compared to a traditional working-class frock coat. At the end of the eighteenth century, it began to be made with the cutaway front without a waist seam, and this probably turned into a standard dress frock coat with horizontal cutaway fronts worn during the day until the beginning of the nineteenth century, and, therefore, with a modern white tie descended.
38. Classic Peacoat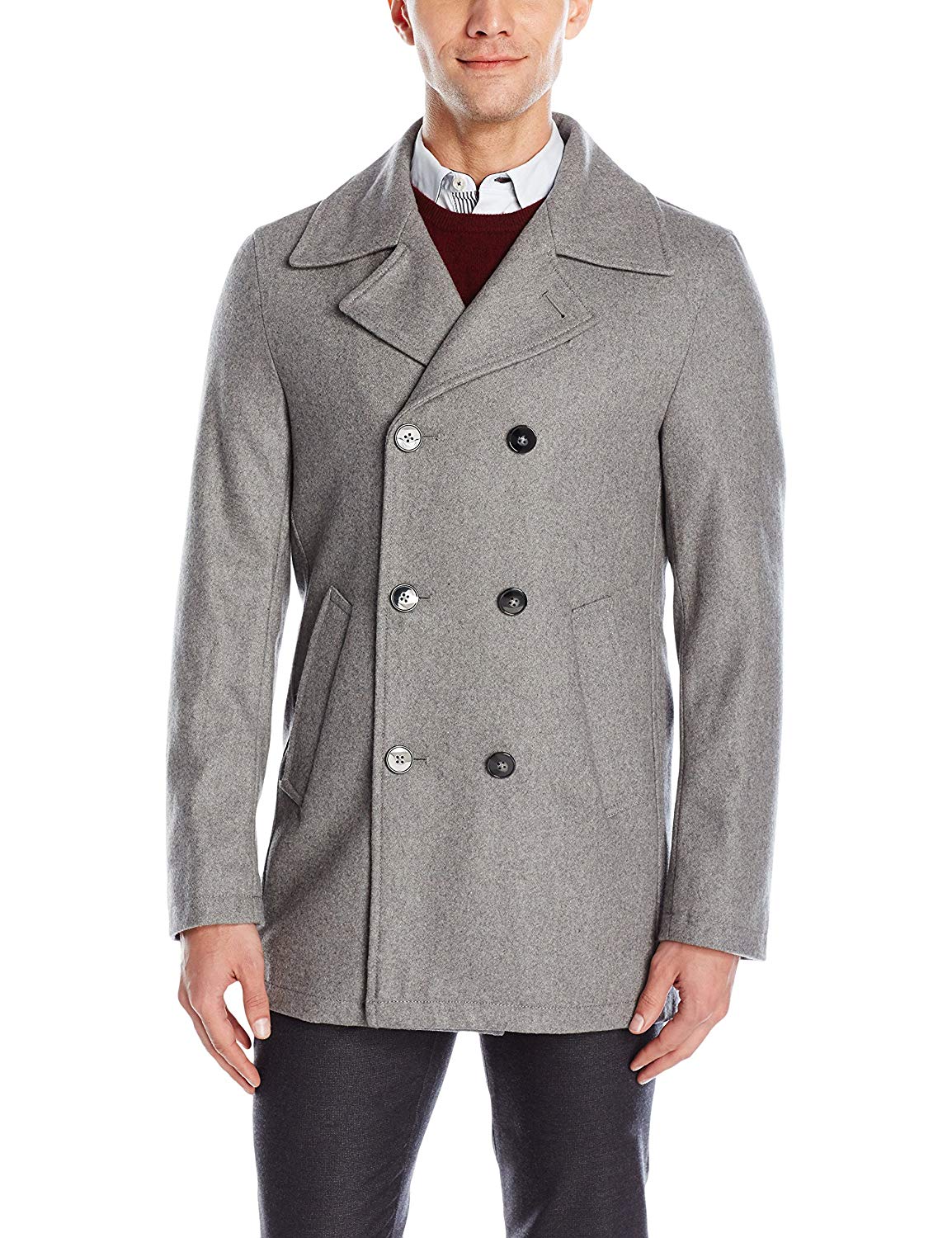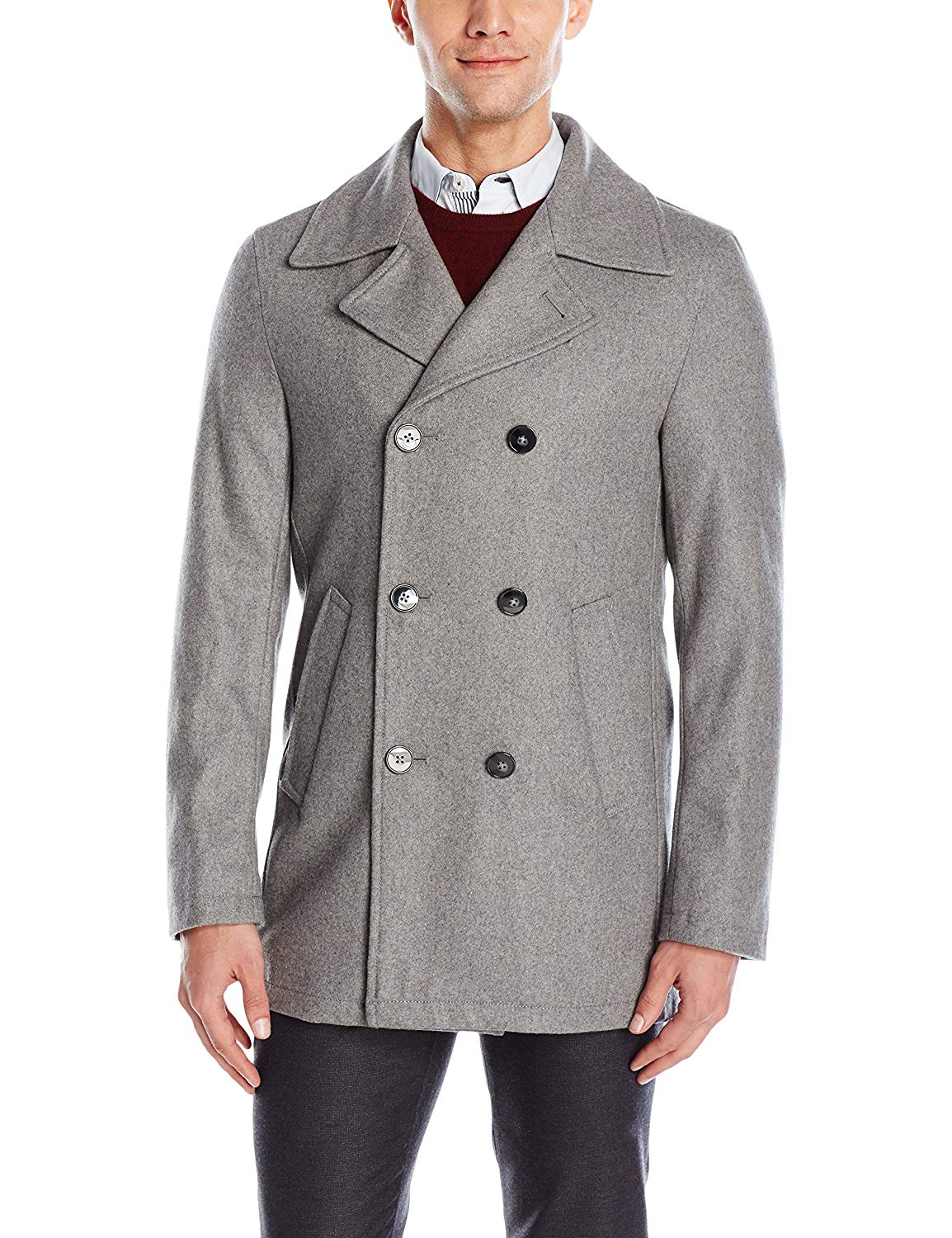 The classic piece that every man should have in his wardrobe is a classic peacoat. This type of outerwear is indispensable when it comes to winter clothing. This stylish coat is perfect for you when you step out smartly. Its smart cut is synchronized with every garment with ease and elegance and provides you with an overall elegant look.
39. Loden Coat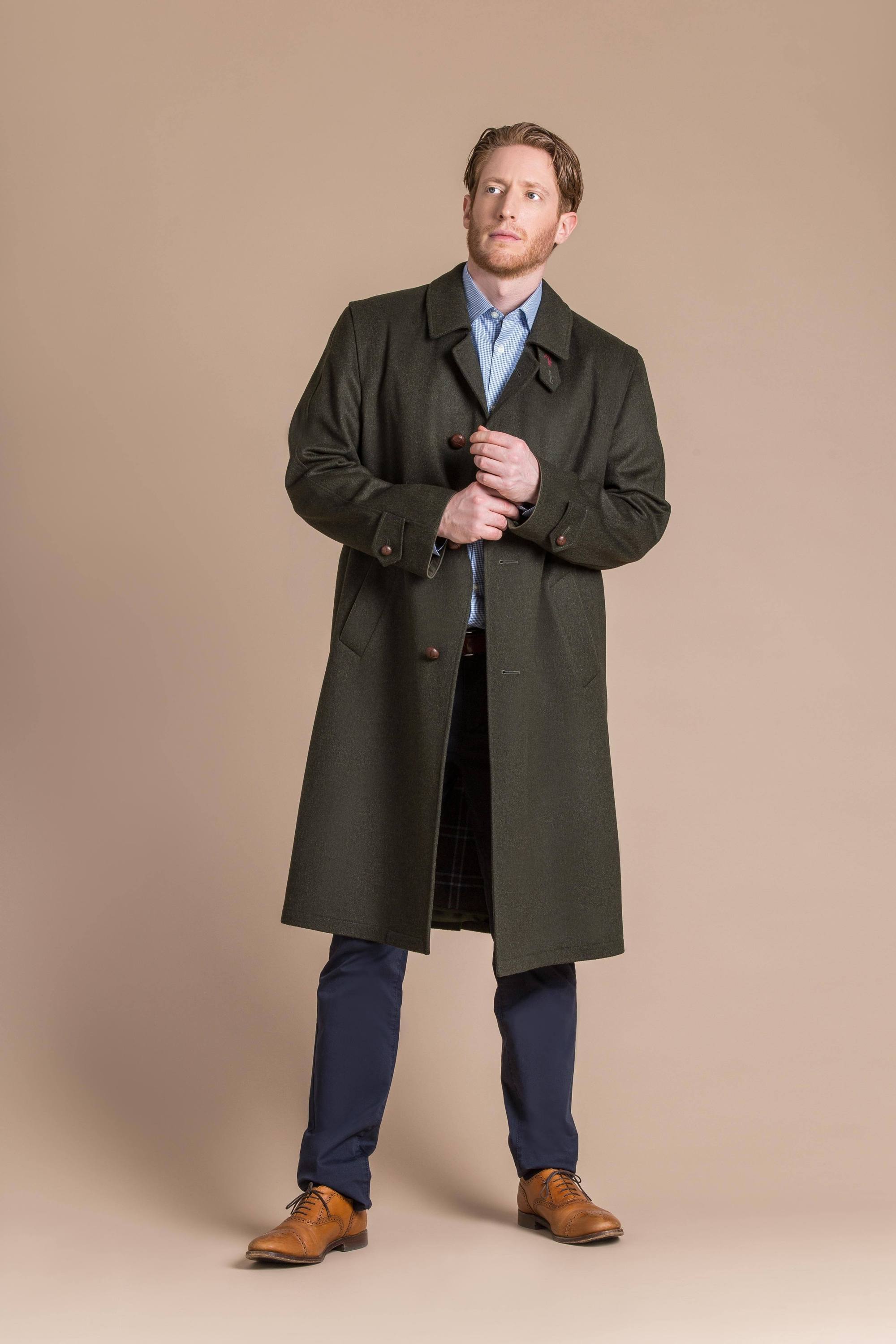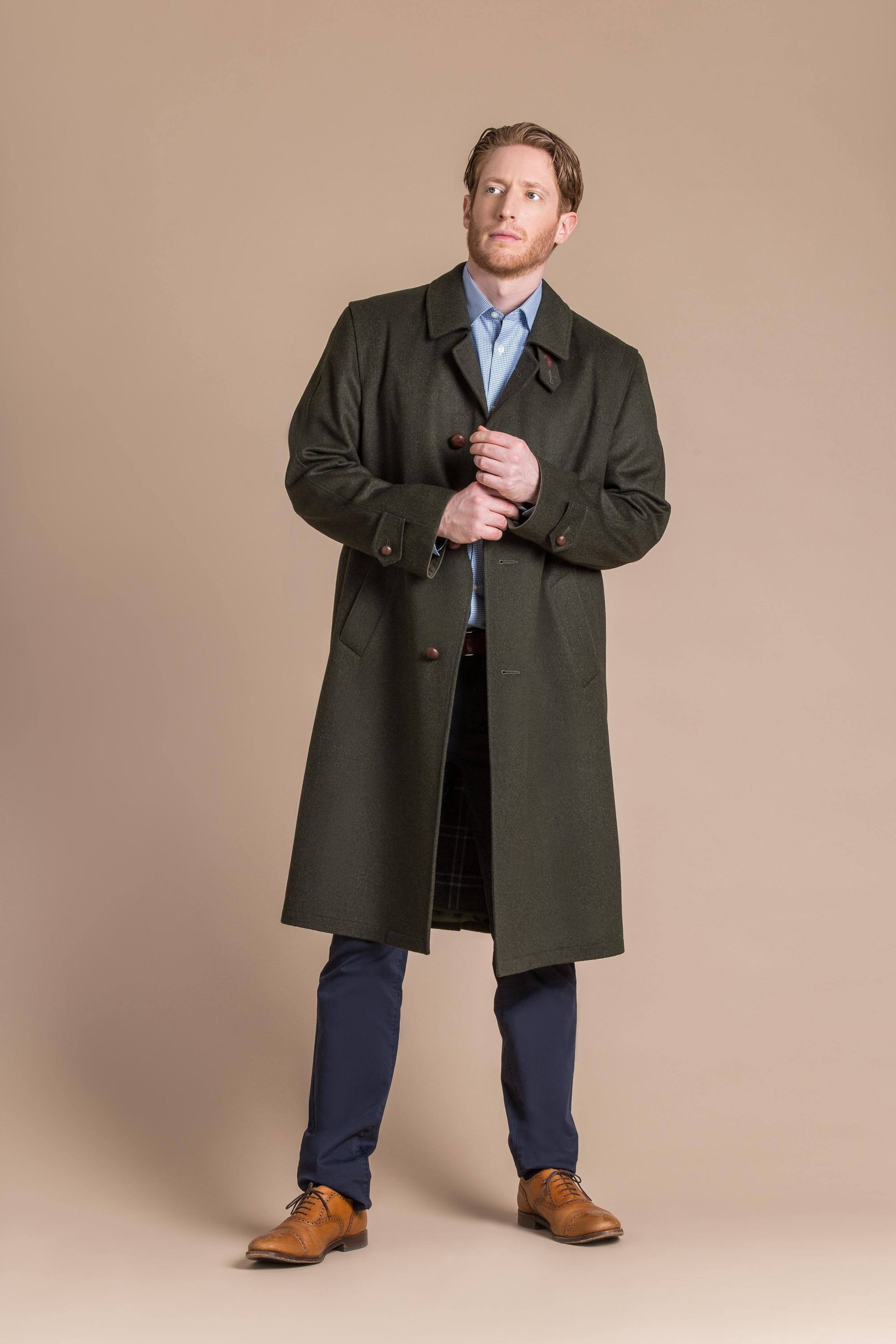 "Loden" is the name of antique fabric sold in Austrian Tyrol, in a flattened and waterproof wool, from which the famous green pine coloured overcoat is made, from where it takes its name. This traditional type of overcoat, typical of students, intellectuals and middle classes of the 60s and 70s, has a shirt collar, buttons made of woven leather or bone, an armrest hidden by sewn-in slats, a long fold on the back that opens on top of pockets for hair with flaps, bands with buttons at the ends of the sleeves.
Convenient and suitable for any age, which will be chosen in actual and juvenile samples.
40. Havelock Coat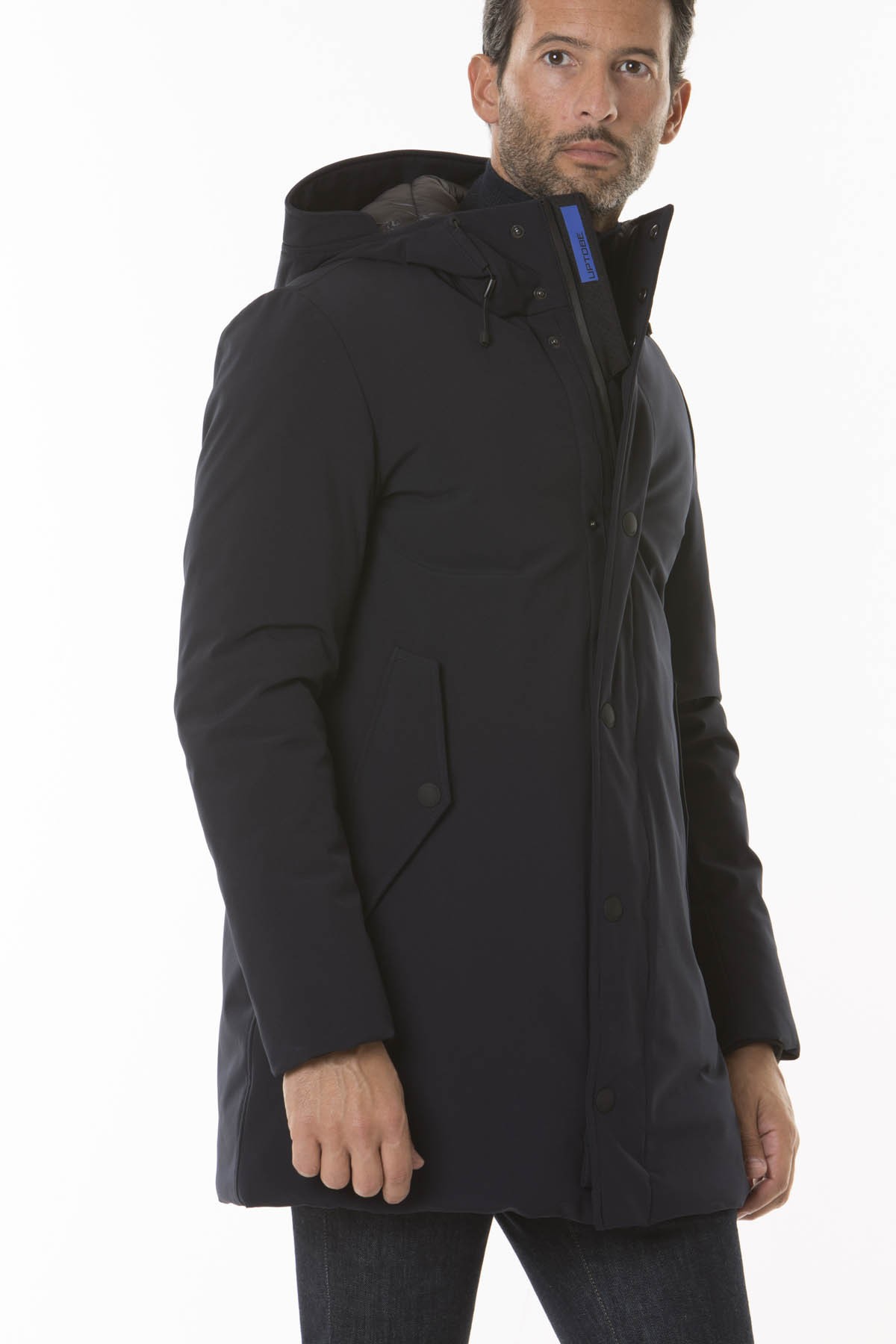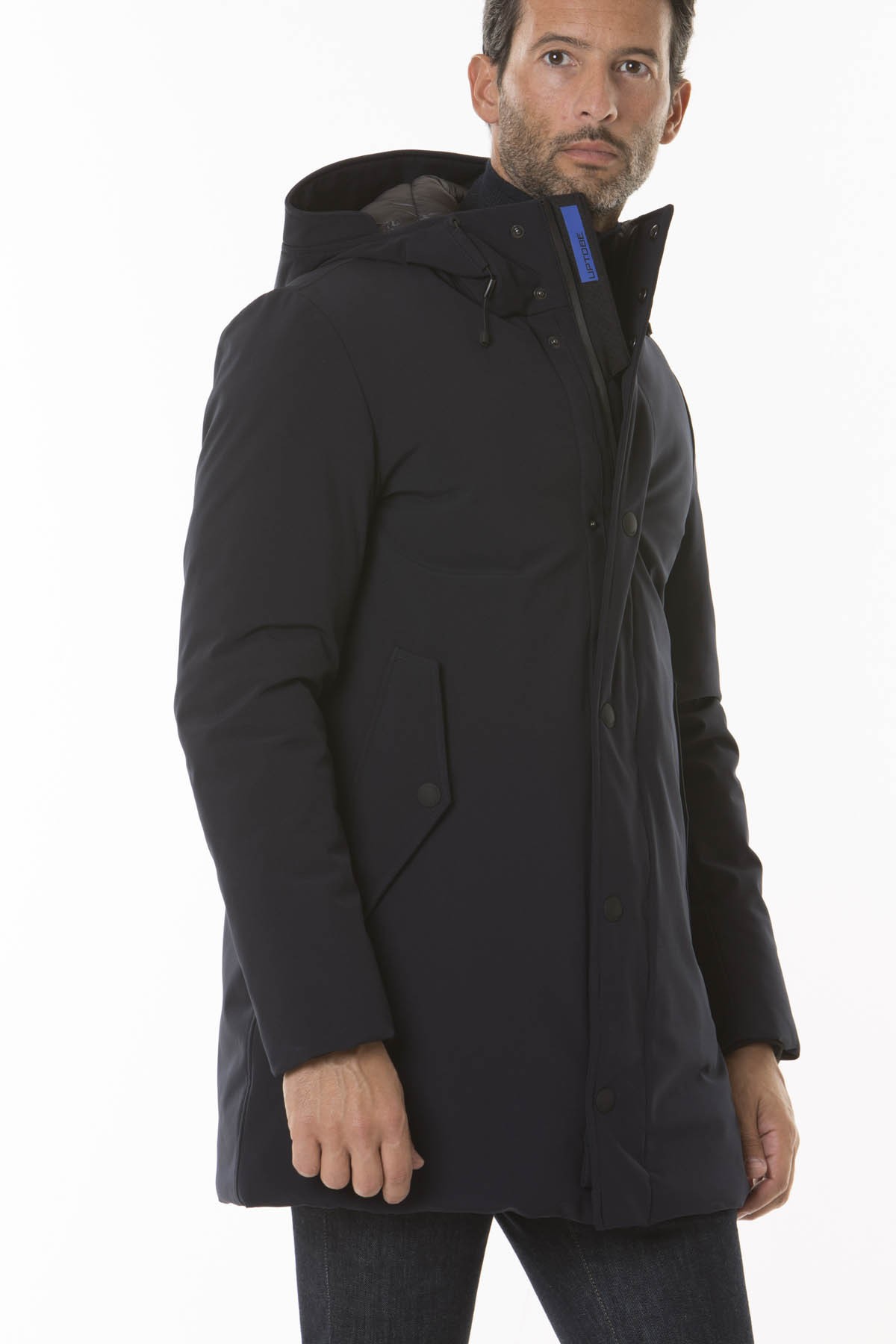 This garment "Havelock" is named after the English General, Sir Henry Havelock, who began using it in the mid-nineteenth century. It is a wide and long overcoat, designed for very cold weather; it has a cape known as a pilgrim that goes down from the collar to the elbow and can be attached to the front. Often found realized in loden. It was a classic of the Victorian tradition, attributed in an apocryphal manner to Sherlock Holmes along with a hunting hat Deerstalker.
Distinctive appearance, suitable for everyday and not so urban situations.
41. Lab Coat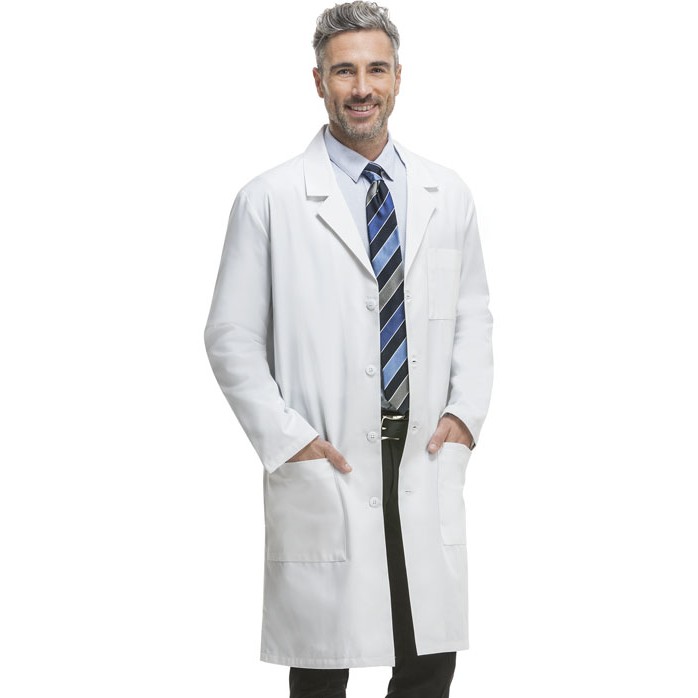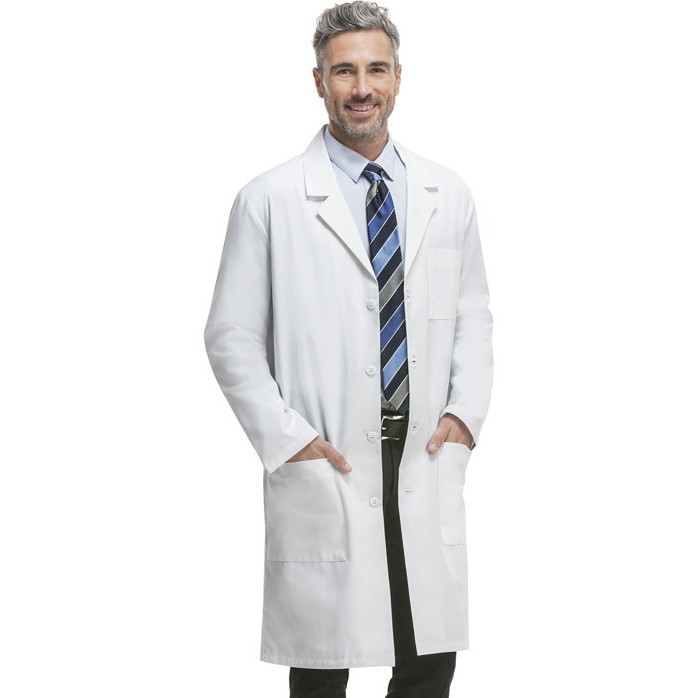 Lab coats are more than just uniforms; they play an important function in the laboratory. Their goal is to protect your skin and clothes from chemical or biological spills. They come in different styles and lengths. Laboratory staff usually wear longer lab coats to the knees with long sleeves to protect arms.
Lab coats worn by lab workers are usually made of cotton and polyester, so they are comfortable and lightweight. They can be considered fire-resistant and chemically resistant. There is 100% polyester that are stain resistant, easy to clean and cheaper too. The best material would be cotton or spun polymer in a strong and durable weave.
Currently, white lab coats, also known as medical lab coats or doctor coats, are used by almost all medical professionals. Without the Doctors coat, doctors would endanger all those out side their office with the microbes of the patients they observe. It is imperative that you wear a lab coat while you work, as the environment of the medical facility is also associated with a lot of mess and spills. This is probably why the scientist wear a lab coat in these days.
42. Sherwani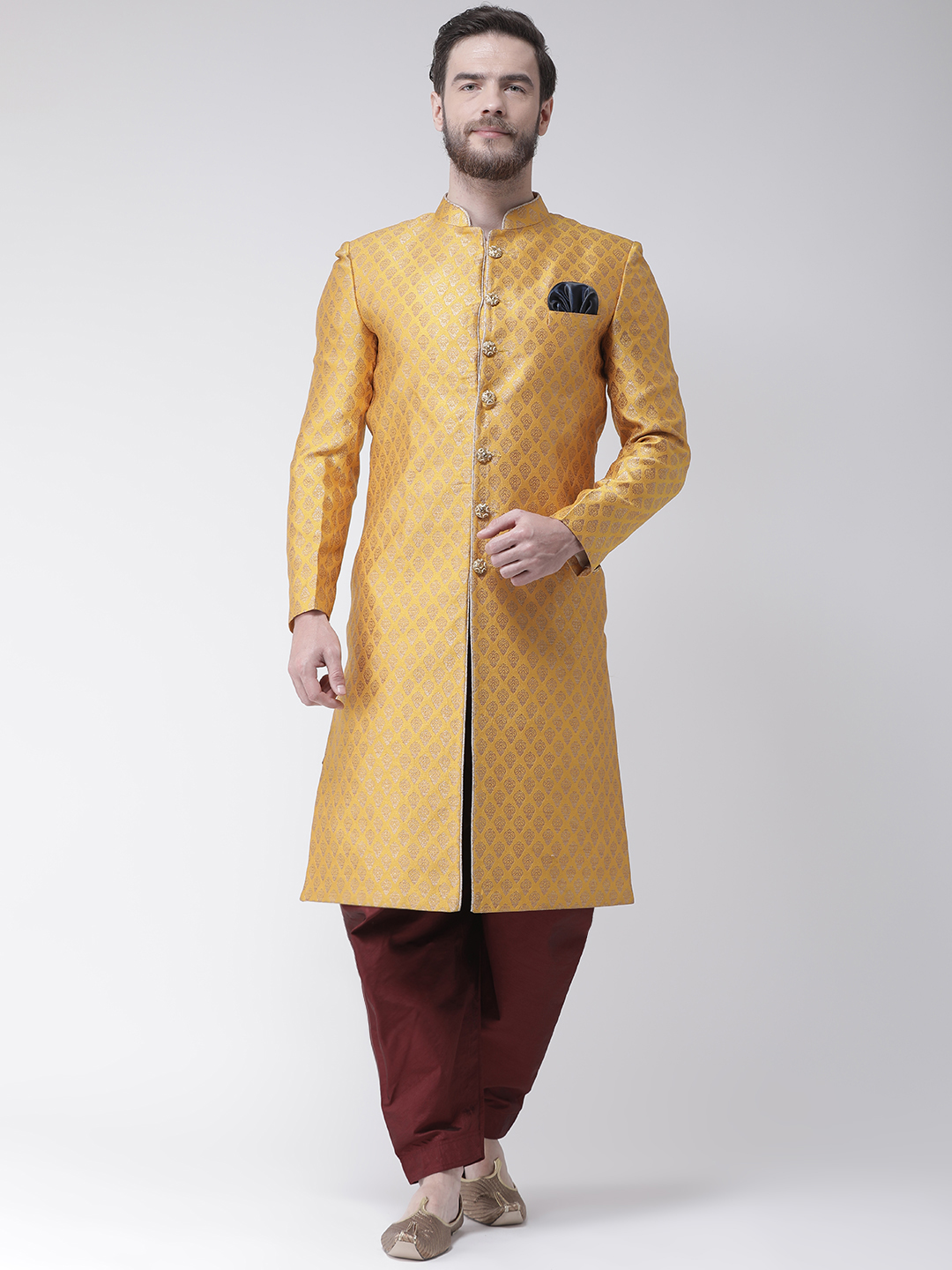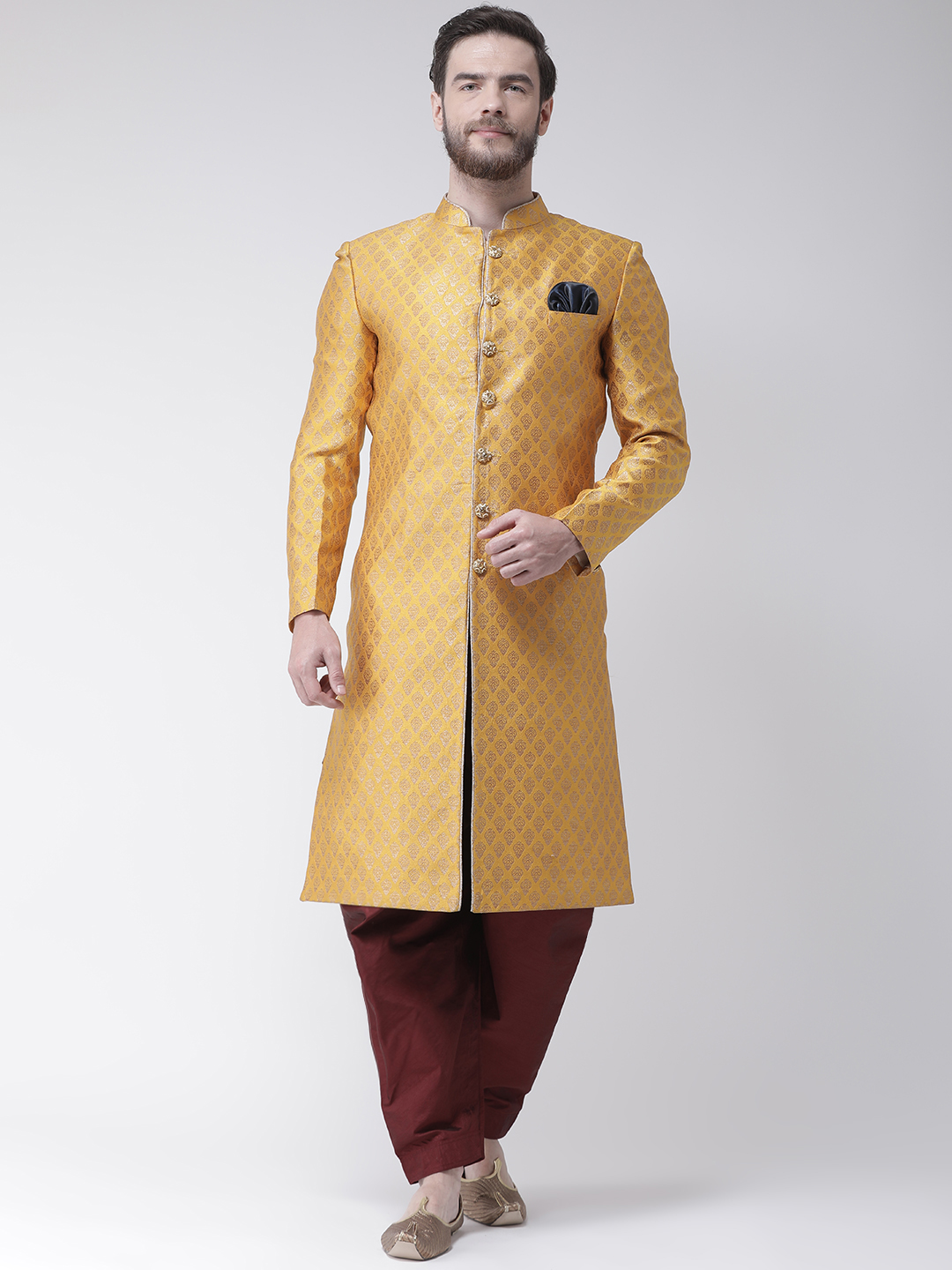 Sherwani is an exclusive ethnic clothing for special occasions such as weddings. It is traditionally worn over a kurta with a combination of churidar pajama. The sherwani is usually made from thick fabrics and has a lining. It originated in India as a European court dress for nobles and royals in British occupied India.
Sherwani can be of different styles, designs and fabrics. Different types of fabrics can be used for purpose of a sherwani like silk, poly silk, banarasi silk, tanchoi, tussore, cotton, brocade, georgette, net etc.