Overcoat and trench coat, two great pieces of clothes every person should have. You can go to the shop and see nice overcoats and nice trench coats at the same price. How do you decide which to choose? What's the difference? And when and how do you style your choice?
Difference Between Overcoat and Trench Coat
Trench coats are designed to protect you from rain / overcoats are designed to protect you from the cold.
Trench coats are lightweight / overcoats are heavyweight.
Also read: Different Types of Coats for Men – Everyone Should Know
Overcoat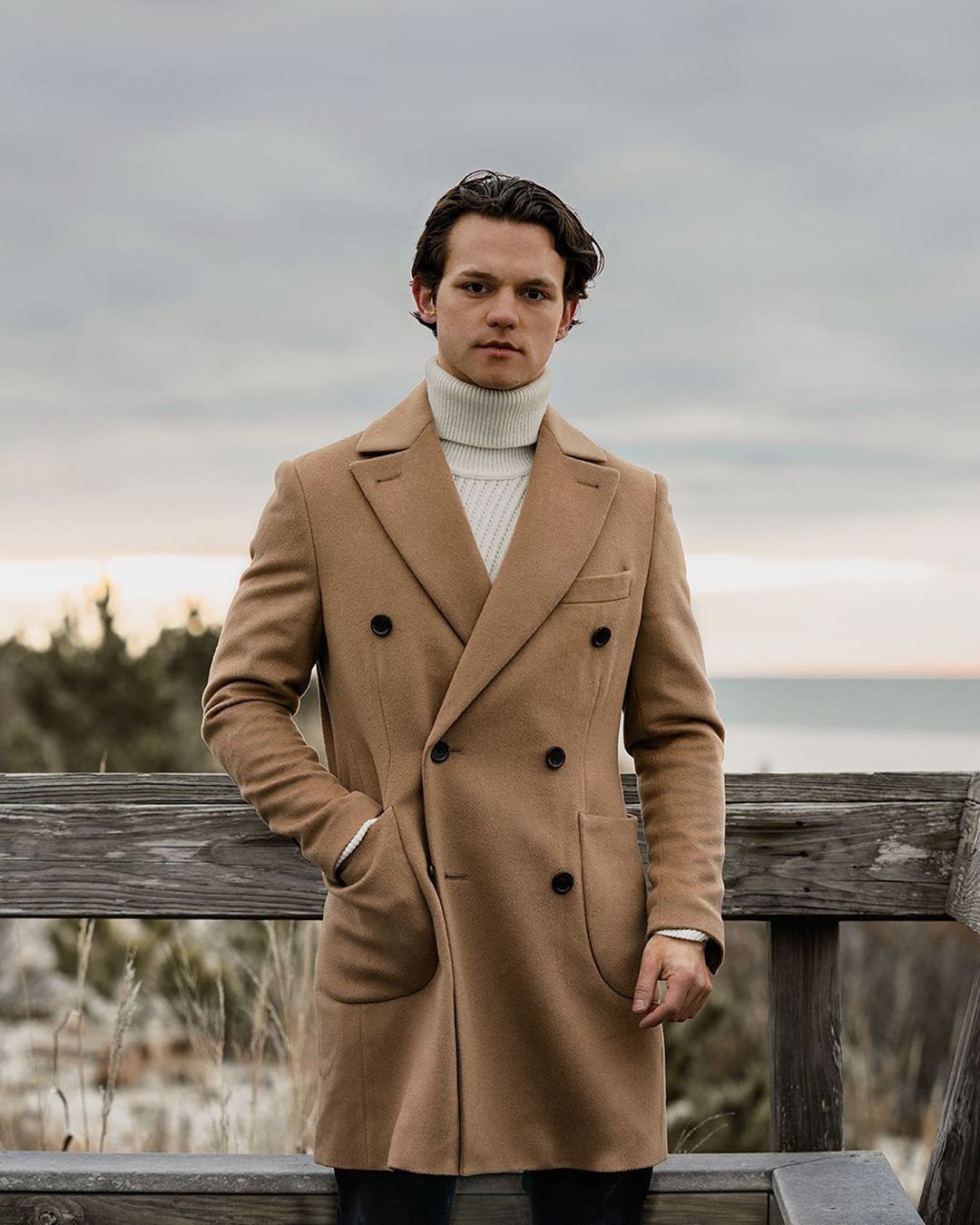 Overcoats come in a variety of designs and styles. They are made of long, warm, heavy wool. Overcoats are very versatile, depending on the color you choose and are elegant clothes to put in your wardrobe.
Overcoats are a broad category of long coats, and trench coats are just one of the styles in this category. Originally designed by Thomas Burberry during World War I, the trench coat fits both men and women. Even today, this structured work has a practical and classic look and can be styled in various ways.
A tough, heavy coat that hits just above the ankle (full length) or just above the knee (3/4 length). This broad category of long coats includes Chesterfield coats. Chesterfield coats are three-quarter length overcoats of single-breasted or double-breasted, often featuring distinctive velvet collar. For supreme warmth, some overcoats consist of a blend of wool and leather. The double-sided overcoat is made of single-tone or dual-tone double-sided fabric, adding warmth and volume to this long coat.
Today, overcoat fabrics often range from 20 ox or 600 grams per meter range. Also, they are sometimes worn without a jacket and are much more snug. So before buying an overcoat, think about how to wear it and how it will fit. When worn on a jacket, you need a little more room to feel comfortable.
Overcoat Styling Features
Patch pockets go well with more casual fabrics such as tweeds and wide herringbone's. On the other hand, if you have a navy blue cashmere overcoat, a flap pocket is probably better. In the double-breasted style, go on the peak lapel. For single-breasted, you can use a notched lapel or peak lapel, depending on the style you want. Peak lapels are more formal than notched lapels.
Unlike a regular suit jacket, the overcoat has another lapel option. Ulster collar. This means that there is a wide notched lapel, but the collar that reaches out as far as the lapel, thus creating a look more similar to a peaked lapel.
The length and thickness are designed to block cold and wind and withstand bad weather. Thick wool fabric is designed to keep the body heat together. The overcoat is minimal and helps with versatility. There are not many ornaments and dressy decorations. This simplicity allows you to dress down for streetwear or dress up for most suits.
Trench Coat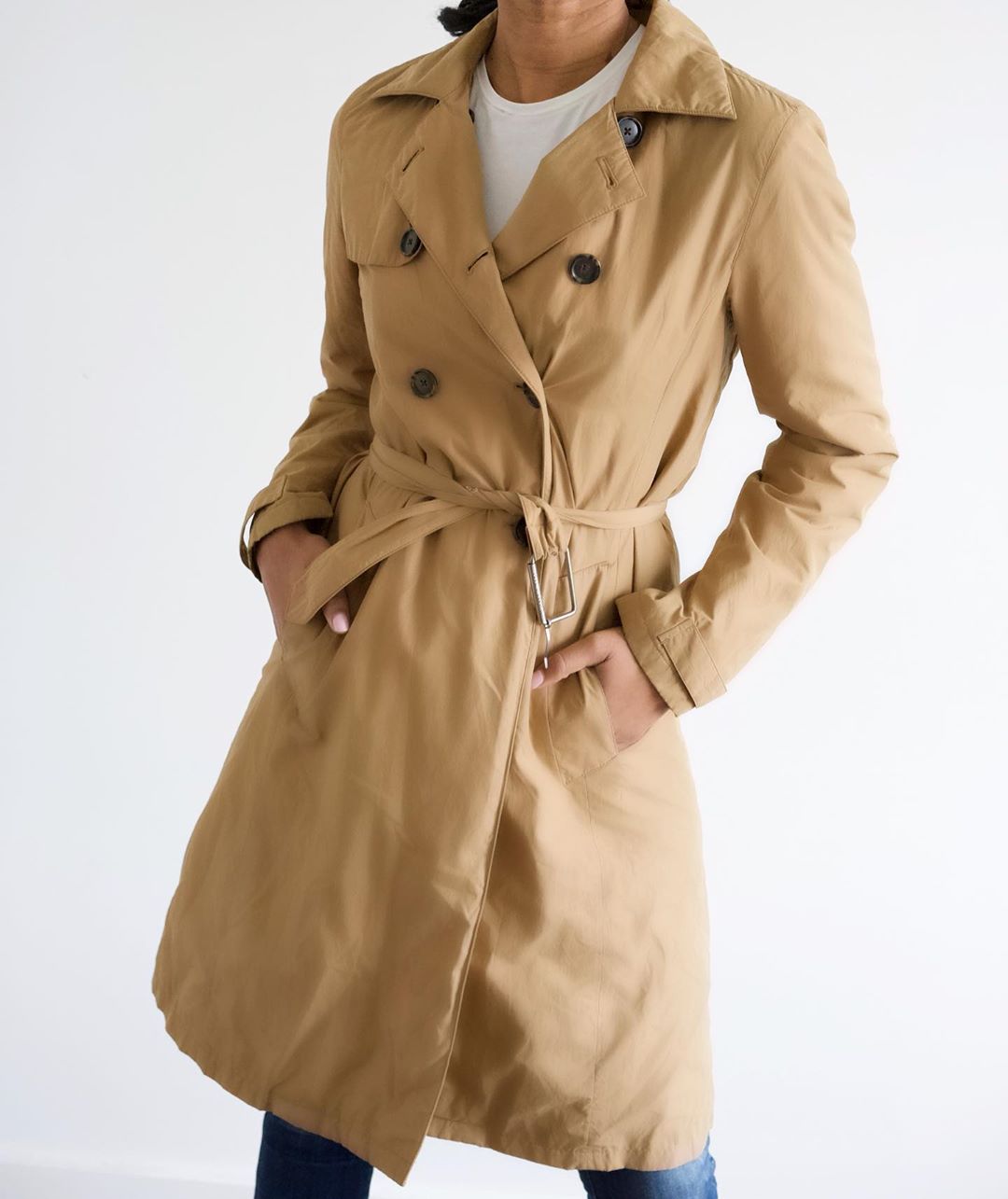 Trench coats offer a more dressy feel than other overcoats, making them suitable for both business casual and business professional attire. Wear a modern suit slack and leather loafers and wear them over your suit or pair.
It is a lightweight water-resistant jacket. It can be long or short. In most cases, they are three-quarters in length and are designed to keep rain out of clothing, rather than providing protection like an overcoat.
Conclusion
In the most classic style, much of the original detail remains like an epaulette, a decorative piece of cloth usually buttoned on the shoulder. Most trench coats have a double-breasted cut to further enhance warmth. There are multiple versions of the trench coat, short and long.
A great advantage of owning, in addition to being lightweight and water resistant, is its stylistic versatility. One of the few coats that can easily transition from smart to casual. When it comes to color, you can use camel, black, or navy for complete versatility. The trench coat should form a well-tailored fit when fully buttoned.
Length is also important. Aim for a style that is no longer than just above your knee and no shorter than your mid-thigh.
It is up to you to decide. Both look the same, but serve different purposes. The question is which of their goals is most relevant to what you are doing and where you live. If in doubt, get both!